Our sun-loving adventurers had headed north after Fran had been in hospital in Kalgoorlie. With the all clear given, they again found themselves in the sun heading to Gwalia then moving on to Leinster. A couple of days catching up with chores, collecting mail, and the van was again packed and heading to Mount Magnet with Geraldton the next major stop.
It was easy travel to Yalgoo and an overnight at a wayside stop about 50km from Mullewa. It was here our travellers found a wee surprise.
John explained, "When we went into the caravan for the night, we found that the front panel of the fridge had completely dropped down to the floor. Upon further inspection we found that it was held by only a small dob of glue, and the panel holding it in place at the base had been fractured and a number of clips had broken off". This will require some work to fix it as the team move on to Geraldton.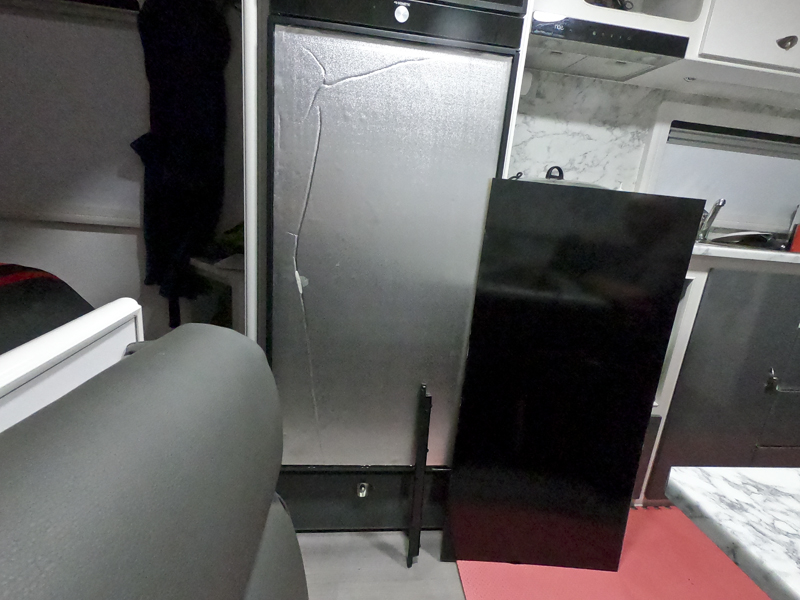 The team made Geraldton and booked into the caravan park for the night, however Fran was struck down with a reoccurrence of the medical condition experienced earlier. This meant a trip to the hospital and they are now waiting for a procedure to rectify the problem.
This means our team will be stuck in Geraldton while the recovery process is allowed to happen. We here at RV Daily certainly wish Fran a quick recovery and hope they can get back on the road soon.
Stay tuned to RV Daily as the electric caravan adventurers work out how and when they can continue their journey!