Three historically significant tourist destinations that are likely to disappear thanks to our aging population, big business apathy and government indifference.
There's absolutely no question Australia has some of the most amazing world-class tourist attractions. Uluru, Kalbarri National Park, Great Barrier Reef, Sydney Harbour, Victorian High Country, the list is almost endless. But as we travel around this great country, it's not just the big-ticket tourism items that have dazzled us. It's the special historical and uniquely Australian attractions that we have found in the smaller, less well-known towns that we have really appreciated. Not only do they offer visitors something they would not normally see anywhere else, but they are often run by a small band of volunteers or community groups with a level of dedication and enthusiasm that is rarely seen in the big cities.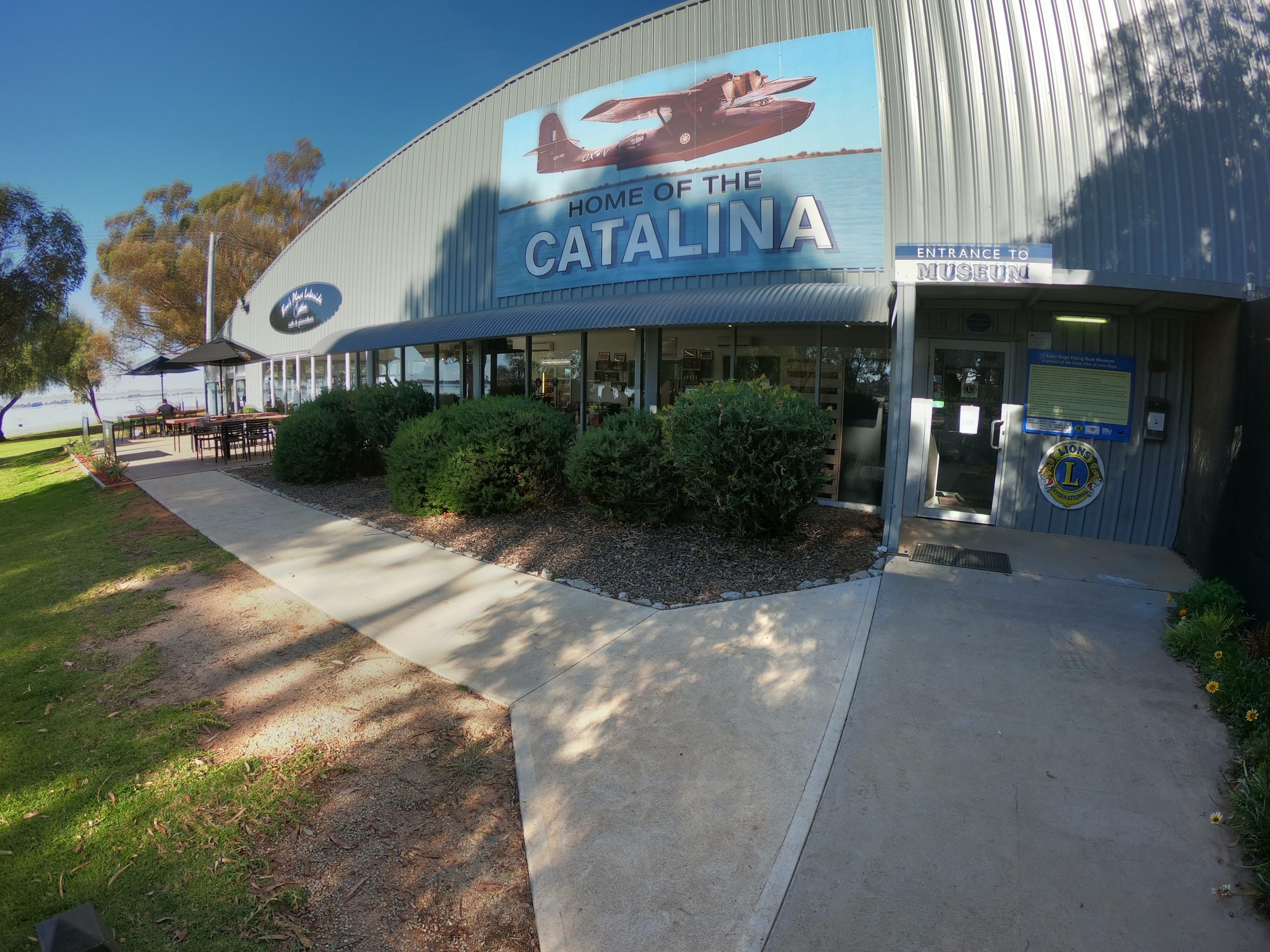 The problem is, these communities are an aging breed and through either a lack of interest from the younger population, lack of funds or government support, often a combination of all three, the tourist attractions these people have dedicated their lives to are in danger of closing forever, never to be experienced by future generations.
In this feature, we want to tell you about three special places we have visited in the last two years that have captured our imagination but, because of their tenuous circumstances, they may be closed to tourists in the not too distant future.
Lake Boga Flying Boat Museum.
If you're in Victoria driving along the Murray Valley Highway between Kerang and Swan Hill, you may notice a series of lakes along the way. One is Lake Boga and, as you pass by, you may notice the caravan park with sites lining the shores of the lake. Most travellers would likely not give it a second look. It's a pity because a bit further along is one of the most important pieces of our military history.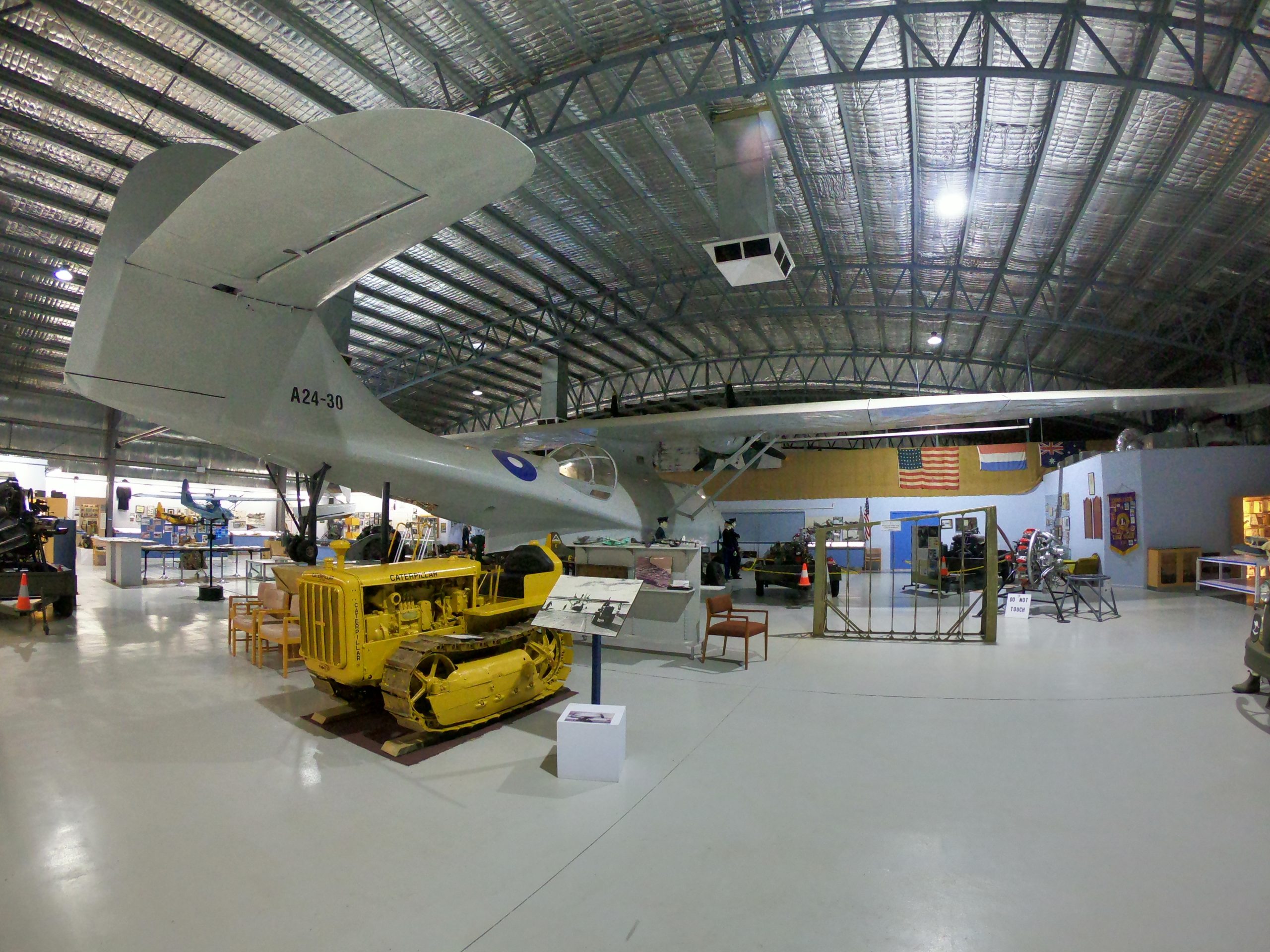 The Lake Boga Flying Boat Museum is a former RAAF facility that helped to keep Australia safe during the second world war. Following the Japanese attacks on Broome in 1942, resulting in the loss of 16 flying boats, the No.1 Flying Boat Repair and Service Depot was established as a safe haven for flying boats and other amphibious aircraft. Lake Boga was chosen because of its almost circular shape, offering pilots an unlimited choice of landing and take-off directions.
Visitors to the museum will be amazed to find an enormous hanger featuring a restored Catalina Flying Boat as well as a myriad of other military artifacts. On the site is the original, secret communication bunker that serves as a commemoration to the men and women who served at Lake Boga from 1941 to 1947.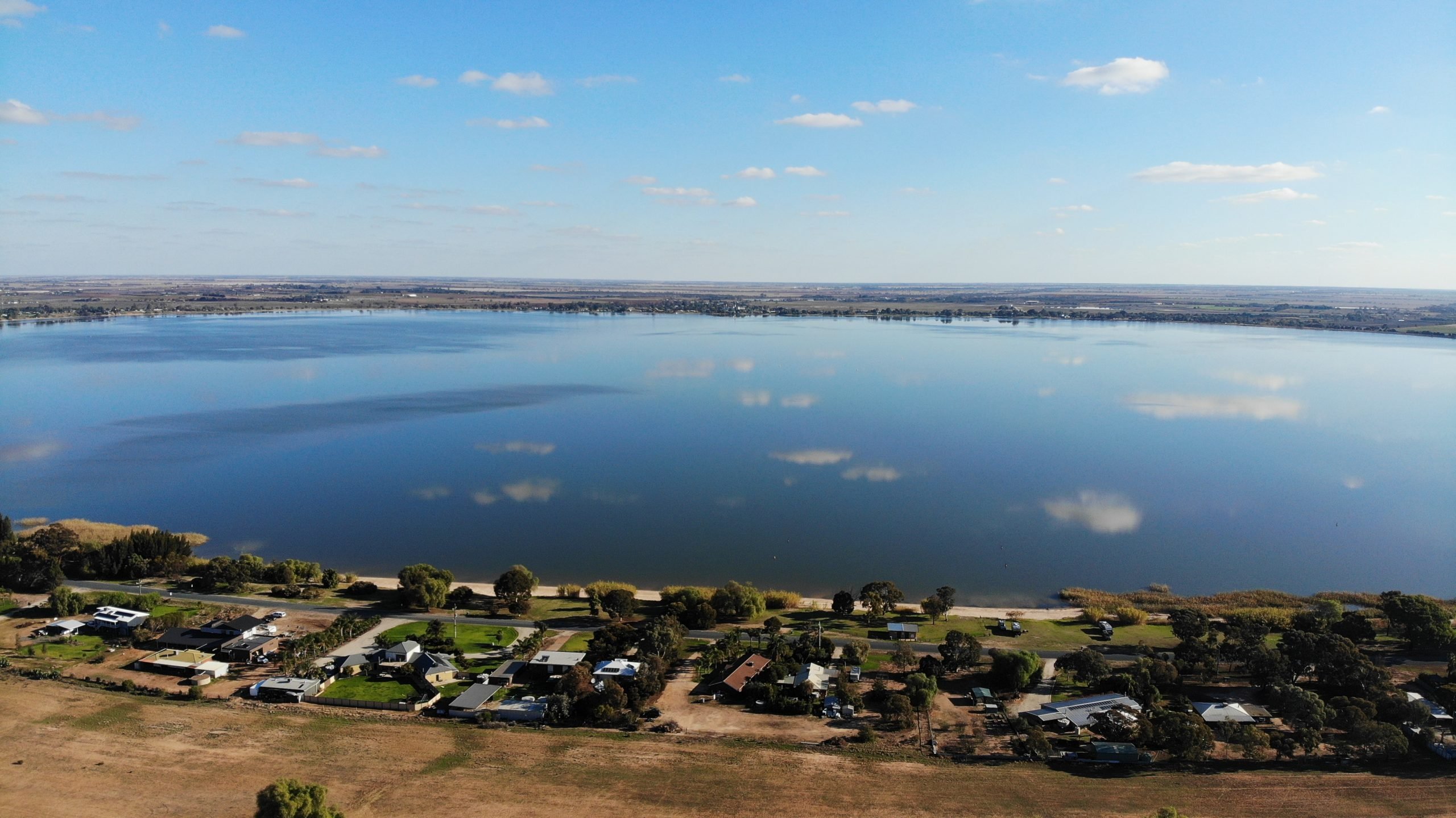 The museum is run by The Lions Club of Lake Boga. It's a very small club and, without wanting to be disrespectful, comprised of an aging and declining membership. The museum gets great support from the local council and business community as well as having received grants from both the State and Federal Governments. But that's about it. The Department of Defence and the RAAF have very little to do with running and maintaining the facility. Unless the Lions Club has a steady influx of new members as well as greater ongoing financial support, this incredible piece of our military history may be forced to close in the future.
It would be a shame for the museum to close because it is one of the best I have ever visited and the sheer size and range of artifacts on display will keep anyone interested in militaria entertained for hours. It is a world-class museum that has just received the TripAdvisor Travellers' Choice Award for 2020.
Streaky Bay Powerhouse Museum
Visitors to the Eyre Peninsula will be very familiar with the coastal township of Streaky Bay. It is one of our favourite destinations along that spectacular stretch of coastline. Along with numerous scenic drives, visitors to the area can treat themselves to some amazing local seafood and immerse themselves in the town's great history. Part of that history is the Powerhouse Museum. Located in the main street of Streaky Bay, the large building covered by colourful murals is hard to miss but it's what inside that will amaze you.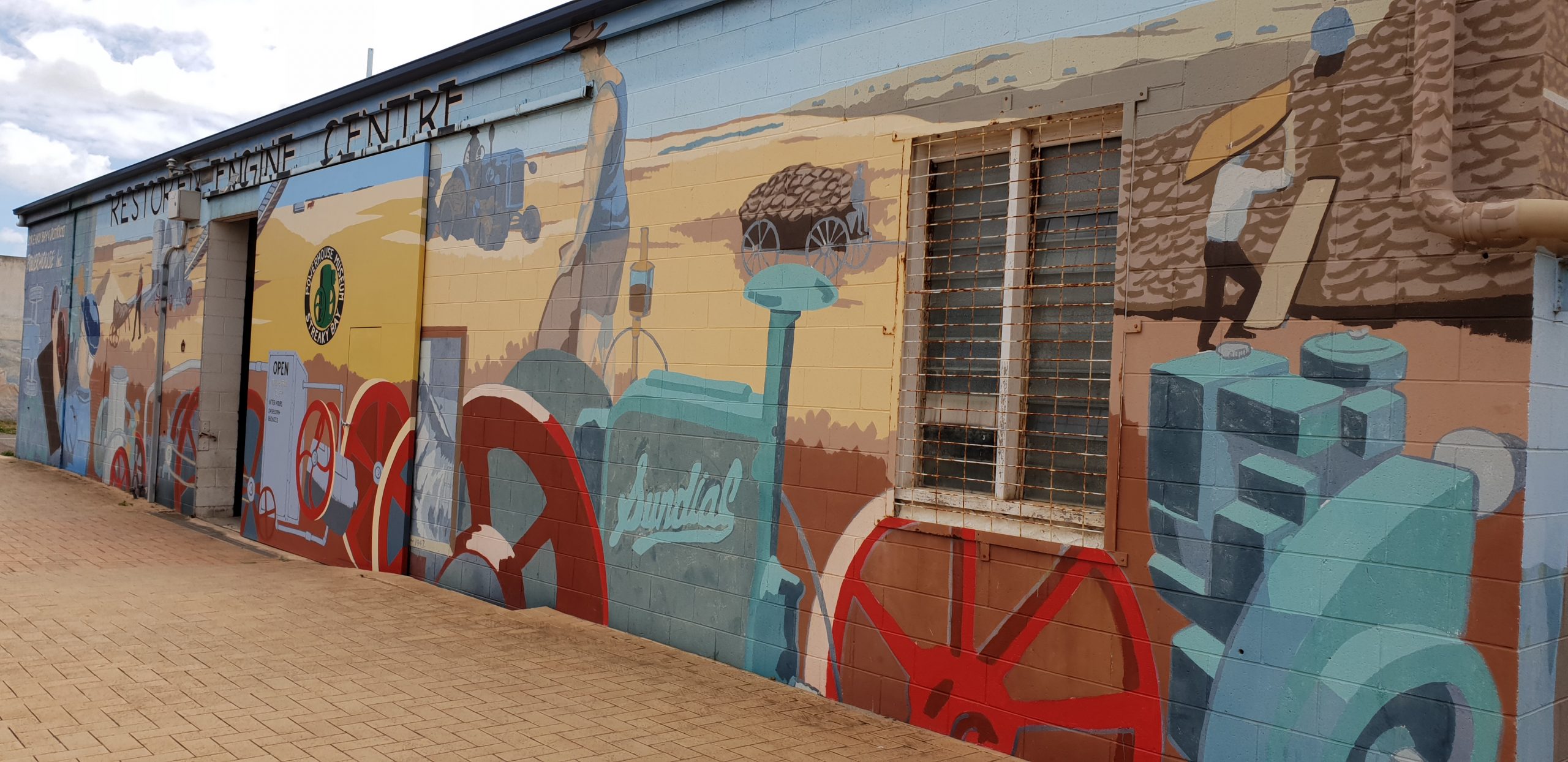 The museum is home to over 400 internal combustion engines of all types and vintages, each one restored and maintained in working condition. Some of the oldest engines date back to the early 1900s. To see, hear and smell these incredible motors nursed to life, chugging away, spewing exhaust and dripping oil is enough to make any petrol head weak at the knees.
When I first visited the Powerhouse Museum back in 2018, there was a handful of older blokes showing visitors around, talking about the various exhibits and answering a multitude of questions from younger minds who wouldn't have a clue what a carburettor is or how an engine can function without an ECU. Fast forward to 2020 and the number of museum 'curators' has diminished significantly. There's just one old-timer left who knows how to nurture the older engines and coax them into life. There's no key starts here. The museum no longer has regular opening hours. You just ring a phone number and hope someone is available to come down and open the place for you.
I asked him what the long term future is for the museum. He was obviously resigned to the fact that, like most of the engines in his care, unless someone with time, money and a passion to see the museum continue, it too would be consigned to the pages of history. The collection is likely to be broken up, sold to collectors or sent off as scrap.
The Principality of Hutt River
Australia has a long tradition of rebellion and 'sticking it to the man', so to speak. Individuals like Ned Kelly have long been revered as cultural heroes despite their futile and often illegal pursuit for justice against perceived government oppression. One such man was the late Leonard Casely, or as he was more popularly known, Prince Leonard of Hutt.
Prince Leonard presided over the Hutt River Province, later renamed as the Principality of Hutt River, a micronation within Australia itself. In 1970, following a dispute with the Western Australian government, Casely declared his property an independent province and himself as His Majesty Prince Leonard I of Hutt. In 1977, he was successfully prosecuted by the Australian Taxation Office (ATO) for failing to pay tax. In response, the principality declared war on Australia. Seven days later, Prince Leonard notified authorities of the cessation of hostilities and claimed under the Geneva Convention a "government should show full respect to a nation undefeated from a state of war".
In what can only be described as an extreme dedication to his beliefs, Casely defended and ruled his nation for 45 years until his abdication to his son, Prince Graeme, and subsequent passing in 2019.
It is a fascinating story that has attracted visitors to the Principality from around the world. At 75 square kilometres in size, it was larger than several other independent nations. They had their own currency, their own stamps, a national anthem sung by John English, their own chapel and even their own government building. You had to obtain a visa to enter the Principality.
We couldn't wait for an opportunity to visit the place and, finally in 2019, we crossed the border, met Prince Graeme and had our passports stamped as proof of entry. We spent a couple of hours perusing the buildings and marvelling at all the artifacts they contained. Of particular interest was a letter from the Queen of England that congratulated Casely on the anniversary of the founding of the Principality.
The attached campgrounds were spacious, tranquil and even provided toilets and hot showers. It really was an enjoyable place to visit.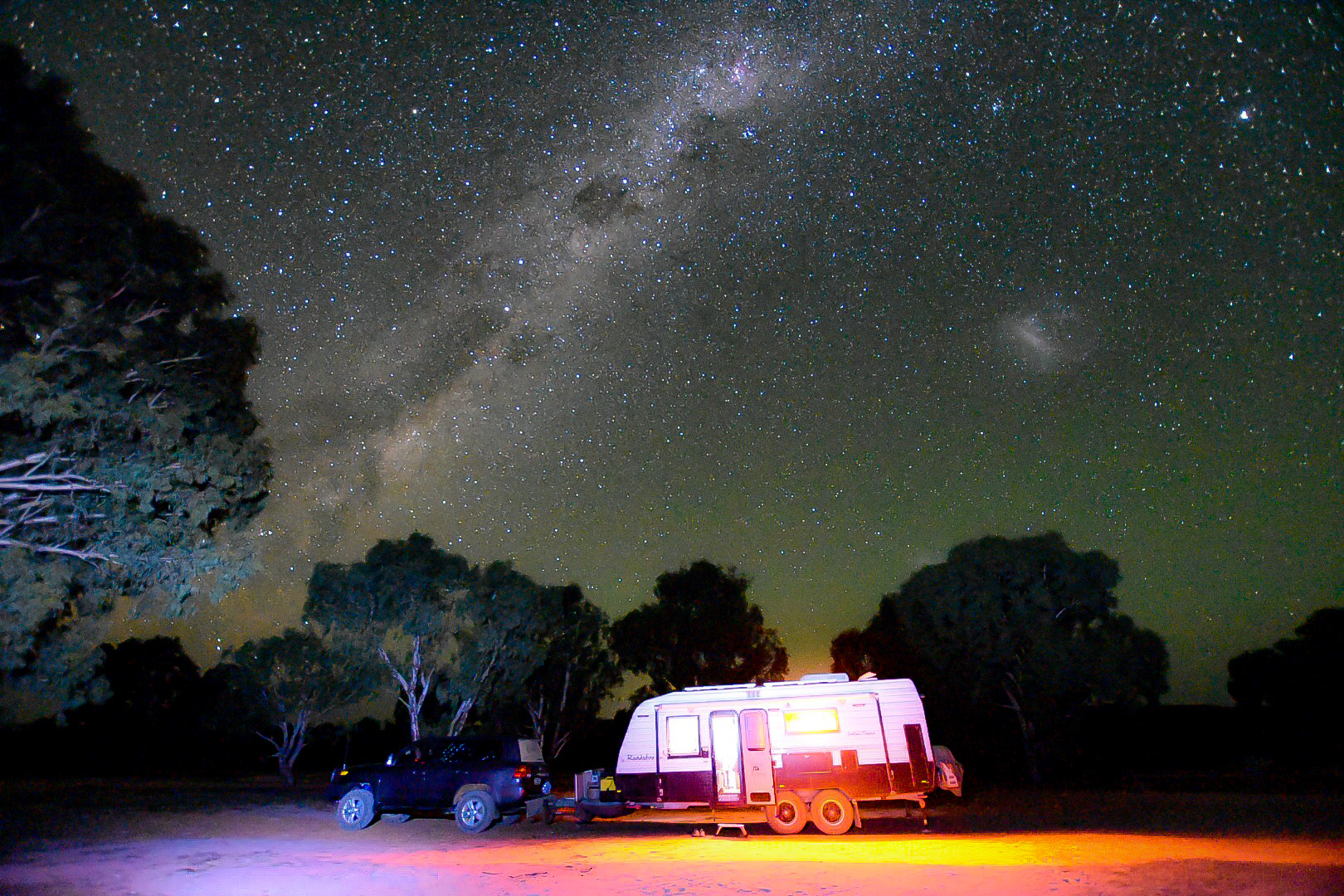 Unfortunately, time has run out for the besieged province. In August this year, the Principality closed its borders and was formally dissolved with the ATO demanding payment of millions in unpaid taxes. The Principality's owned land will likely be sold off to settle the debt.
It's a real shame because, as a result of the COVID 19 crisis, Australians will be spending more time touring their own country. Hutt River could, with some development interest from the WA government, grow into a major tourist attraction. Instead, this fascinating chapter in our history will disappear from the maps and be forever consigned to the pages of Australian folklore.
In an interesting parallel with history, in the result from a referendum held in April 1933, 68% of Western Australian voters voted for the state to leave the Commonwealth of Australia with the aim of returning to the British Empire as an autonomous territory. The State Government sent a delegation to Westminster, but the British Government refused to get involved and the state remains a part of Australia to this day.
Its time to speak up
These are just three examples of places where visitors can experience aspects of our nation's unique and colourful history. Places that are under a real threat of disappearing, depriving future generations of their cultural and historical uniqueness. We, the caravanning and camping community, need to take an interest in these historically significant places and encourage governments and the business community to recognise their importance and ensure their survival long into the future.
Safe travels.