Austrack Campers based in Caboolture, Queensland, have opened a new outlet in Melbourne under the management of Scott Miller. Scott is excited to be heading up the showroom in Campbellfield and is looking forward to putting Austrack Campers on the map here in Victoria.
Scott has a history in the 4WD and caravanning industry that makes him a good fit in the role, and with plenty of experience travelling, he knows what works and what doesn't.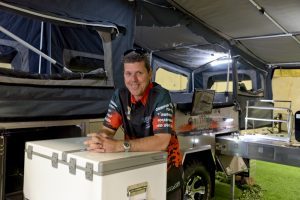 Over the coming weeks the showroom will become fully functional and with stock already set up on display, the team are hoping to impress the Melbourne market with plenty to offer with keen pricing and a great range of product.
There will be a full blown launch coming up soon, so keep an eye on the Austrack Facebook page for details. The showroom is located at 65 Merola Way in Campbellfield and Scott can be contacted on 0484 605 020.