Sir, your Cullinan is ready. And yes, it will tow.
There's a new 4X4 wagon on the market, for those looking to spend around $700,000. Now, don't spit your coffee all over your phone, and have a look at what you get for your money.
It's the first-ever high-riding Rolls Royce, and the first ever with 4WD and towing capability. All of your usual ultra high-end fineries are there: salubrious materials impeccably finished inside, hiding all kinds of technology and comfort. There is a crystal decanter and cooled champagne bottle all within easy reach, along with a couple of flutes and tumblers, of course.
The towing hitch deploys from a hidden spot underneath the rear bumper, giving you a 2.7-tonne towing capacity. And with a twin-turbocharged V12 under the bonnet, making 420kW and 850Nm @ 1600rpm, you won't feel a thing. There will also be a fixed hitch available, which will give you more towing capacity.
Along with being 4X4 and towing capable, the Rolls Royce Cullinan promises to be the ultimate in effortless comfort. Electronically-controlled air suspension and variable dampers are checked and adjusted millions of times per second, aimed to deliver that 'magic carpet ride' of which RR is so proud.
The Cullinan makes for a very large footprint. A 3295mm wheelbase is huge, and 526 litres of boot space makes it a bit more functional than a 'typical' Rolls. The boot can be fitted out with 'Recreation Modules', which you can have made to suit your own requirements. We've heard of rock collectors, drone racers and twitchers (bird watchers) getting set-ups done; think motorised drawers, fitted out with the finest materials to suit your needs.
Ram 1500. 300kW V8, starting at $79K
Under the bonnet is a 5.7-litre Hemi V8, which makes 291kW @ 5600rpm and 556Nm @ 3950rpm. This makes it by far the most powerful ute available, albeit being a bit bigger than the other 'mainstream' utes. There will be a diesel engine coming, in the form of a 3.0-litre V6 from the Grand Cherokee (184kW/570Nm).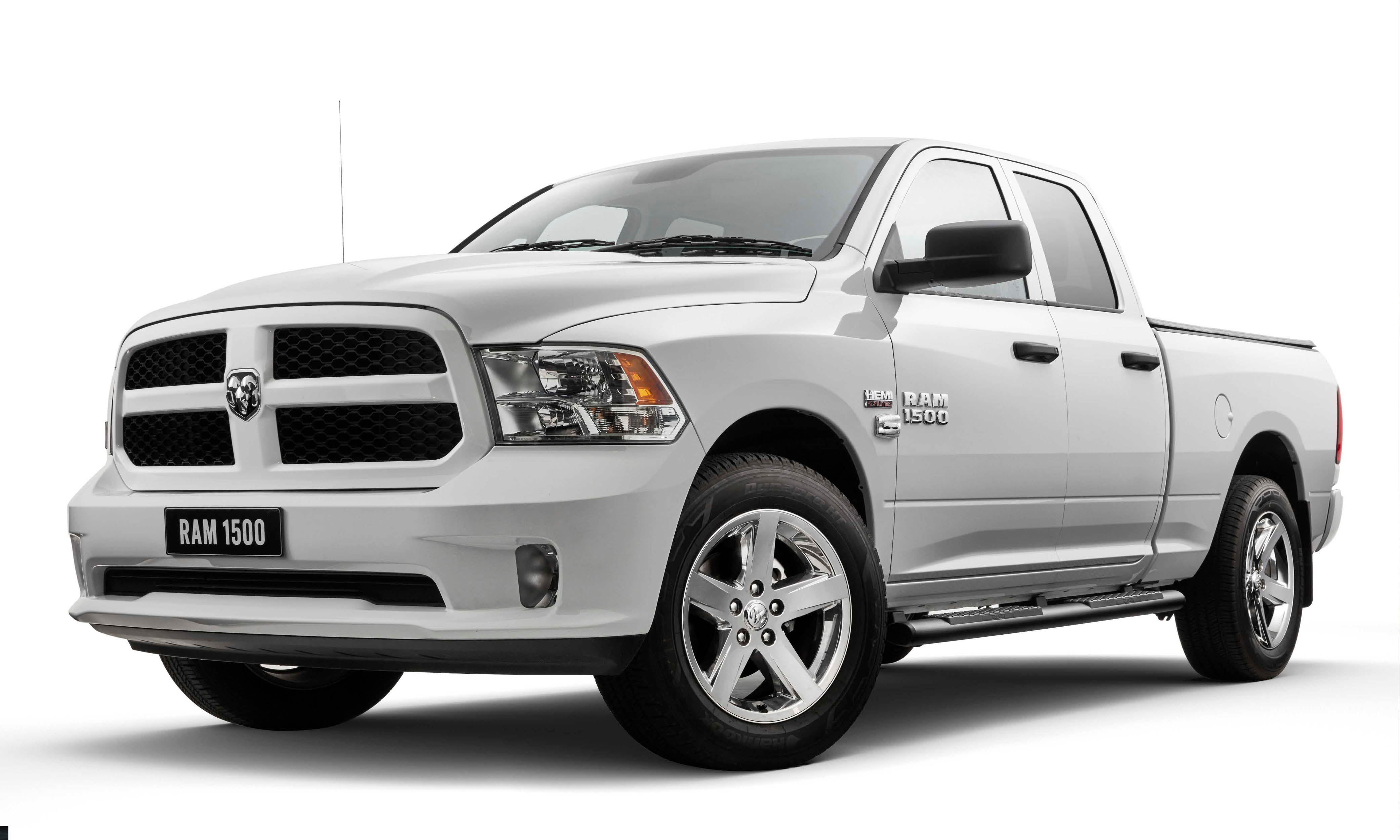 Fuel economy is listed as 9.9 litres per hundred kilometres at best, achieved through trick aerodynamic improvements and cylinder deactivation. The gearbox is an eight-speed TorqueFlite unit, with a part-time 4WD system (and low range).
There will be two levels of 1500 available: lower-spec Express and high-end Laramie. The spec levels are lined up with competitors; the Express is similar to an XLT Ranger or HiLux SR5, and the Laramie is more Ranger Wildtrak or Amarok Ultimate. These are far from being a basic work truck; the interior is quite nice. Another big difference is tub size: the Laramie trades in overall tub size for more room in the second row, going down from 192cm to 170cm.
Towing capacity is listed with two numbers, depending on what differential ratio is spec'd. A normal 3.21:1 diff ratio gives you a 3.5-tonne towing capacity, but shortening the ratio (with a higher number) to 3.92:1 will increase the towing ratio to 4.5 tonnes. The Express comes with the higher towing ratio only, but the Laramie has each option at no cost.
The GCM changes as well, going from 6261kg to 7237kg to correspond with the increased towing capacity. There is a 3330kg GVM across the board, and a different kerb weight for the spec levels: 2418kg for the Express, and 2475kg for the Laramie.
That means there is 912kg of payload for the Express, and 854kg for the Laramie. Not a whole lot, really. And when towing at full capacity, it gets worse. The Express is left with only 319kg, and the Laramie even less. So unlike the bigger (and more expensive) 2500 and 3500, you can't just load the buggery out of them and not worry.
Caddy Beach is a small shot at 'Van Life'
Volkswagen is taking on the camping scene once again, tapping into its heritage of camping and touring with a special edition Caddy Beach.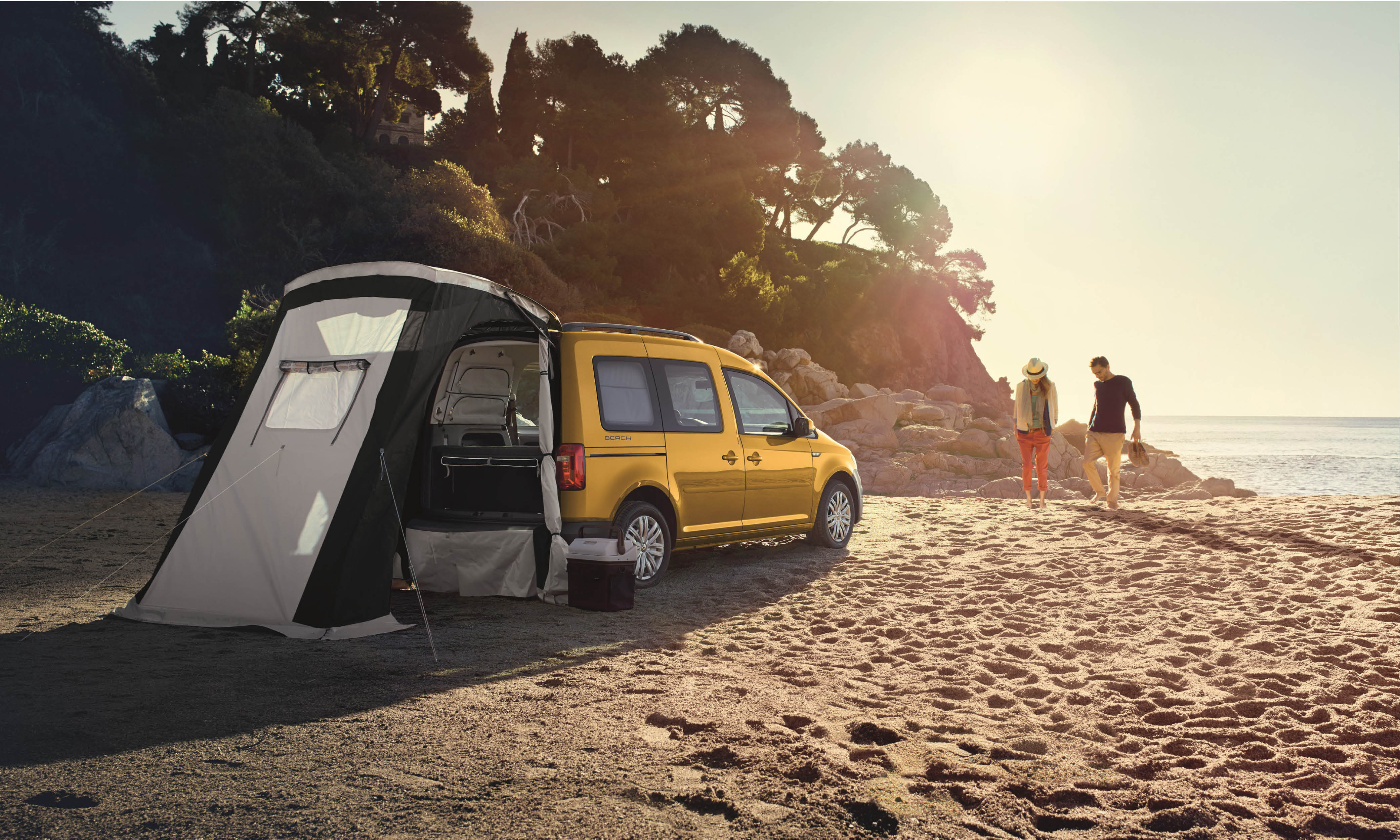 It's a mini camper, based on the Maxi Trendline. That means you've got a 1.4-litre turbocharged petrol motor, making 92kW @ 4800rpm and 220Nm @ 1500-3500rpm. That powers the front wheels, running through a seven-speed DSG gearbox. You get a bit of technology in this spec, like autonomous braking, adaptive cruise control and lane-keeping assist. The Beach edition gets a few exterior tweaks and upgraded headlights, but the important stuff is all in the back.
Going from commercial to camping, the back is fitted out with a fold-out bed and under-bed storage, along with some extra storage over the rear windows. Extra space is created through a tent built into the rear door, and you also get a camp table, two chairs and a rechargeable torch to complement the set-up. You can still seat five.
The Volkswagen Caddy Beach will be available towards the end of 2018 and will be priced from $44,990. That's a $8900 jump over the normal Caddy Maxi Trendline.
Ranger Raptor won't be able to tow much
It's one of the most hotly-anticipated new 4WDs of 2018, but it won't have much clout among those looking to tow. Ford's Ranger Raptor comes with a lot of things to like: a race-bred suspension system using internally bypassing Fox shocks, and increased wheel track via special cast and forged aluminium suspension components. It's also got 33-inch BF Goodrich all-terrain rubber, mounted on 17-inch alloy wheels. Behind all four wheels sits disc brakes, as well.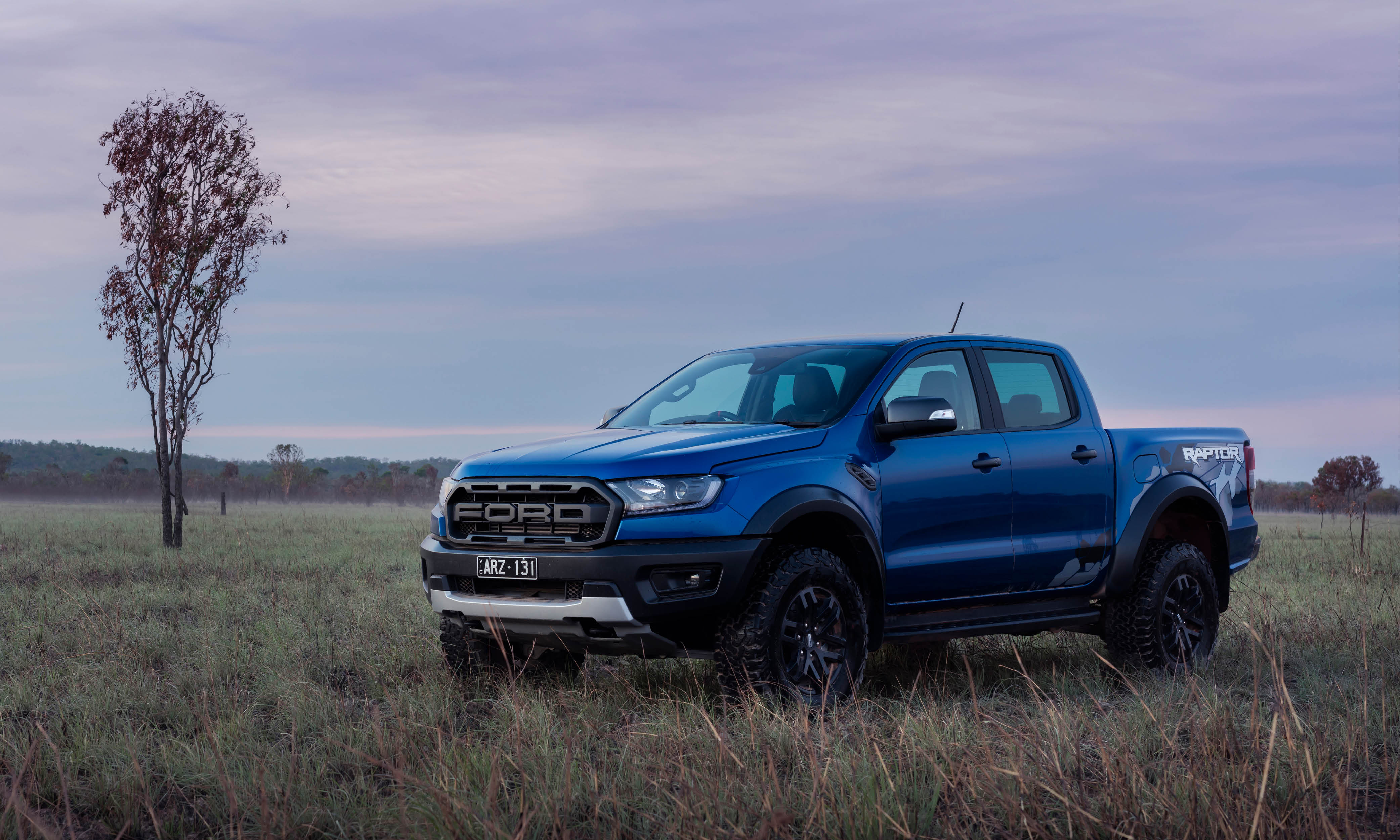 But rather than something hot, heavy and dripping with kilowatts, Ford's next-generation 2.0-litre twin-turbocharged is under the bonnet. 157kW and 500Nm misses the mark in terms of outright performance.
Another thing is the application of this trick off-roader as a working vehicle. A kerb weight of 2404kg and GVM of 3090kg means there is 686kg of payload available. The towing capacity is 2500kg, and the GCM of 5350kg means when you're towing the full 2.5 tonnes, the payload is reduced to 446kg. And if you're fully loaded, only 2260kg can be legally towed.
This rules out the Raptor as anything more than a fun sports ute for off-road shenanigans. Even getting set up as a lightweight touring 4X4 is a bit questionable. This is the last vehicle in the world you'd want to make suspension modifications to, because then it would become really pointless.