A Weekend Away From Adelaide: Clayton Bay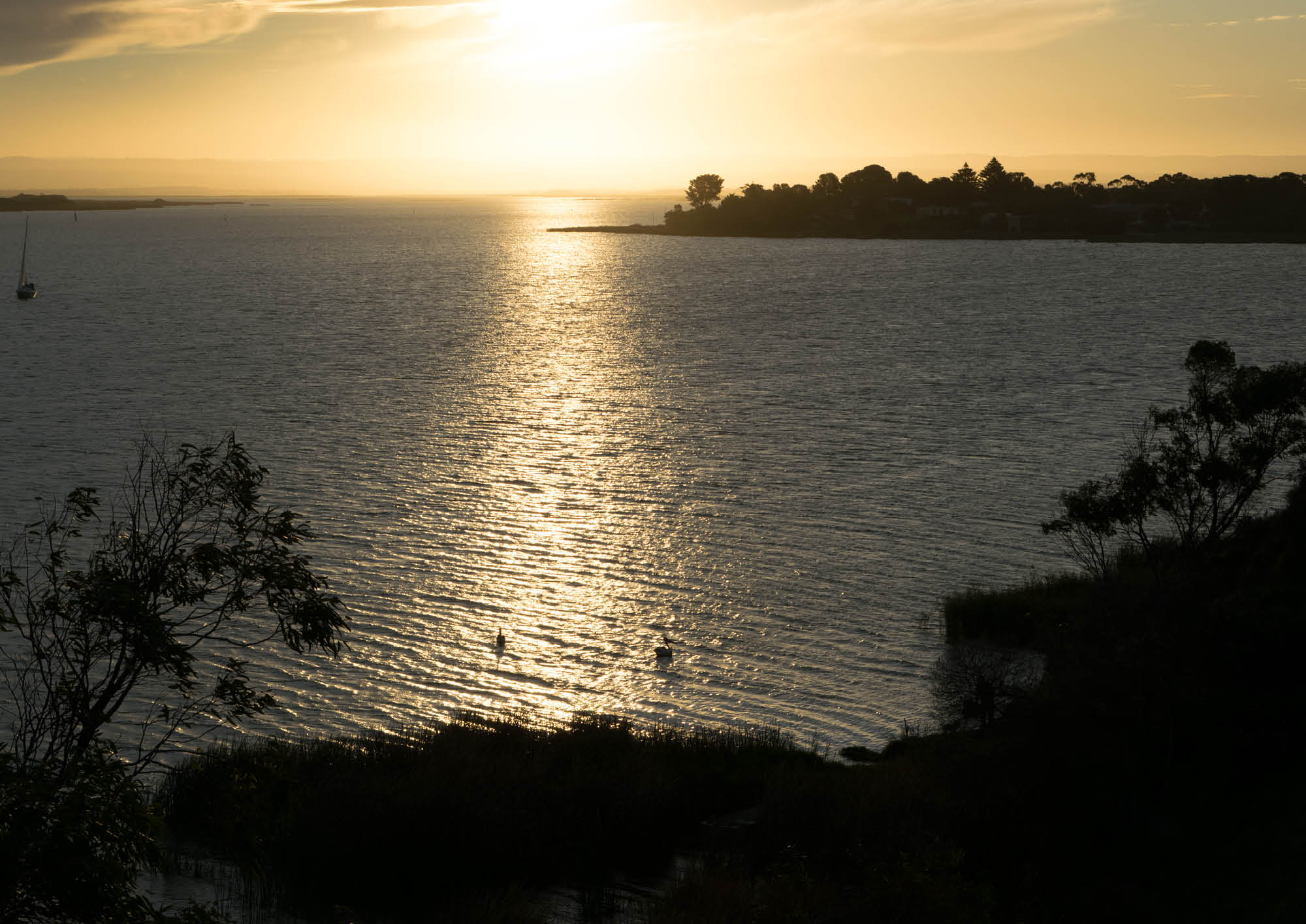 Remember when that larrikin Jack Thompson was on TV trying to convince us that we could have a drink without actually having a drink? It didn't last past the '80s, and for good reason. But it's still a part of the Aussie vernacular and often used to describe the absence of the real thing… Just like how you can still have a holiday without having a proper holiday. If you're lucky enough to be meandering around the Adelaide and surrounding regions, take a Claytons holiday.
For images and the full RV Daily experience, read this in our digital magazine.
Clayton Bay is that quintessential lakeside village situated only an hour and a half from Adelaide; it's a quick escape for a relaxing weekend. Should you ever challenge yourself to follow the mighty River Murray from the melting snow caps of the Victorian High Country to its eventual mergence with the Southern Ocean, Clayton Bay would be one of your last few stops before reaching that final spill across the Coorong's sandy mouth.
The Clayton Caravan Park was our destination of choice, and bookings were made with a simple phone call to the onsite caretaker. It's a relatively small park set over two levels facing the placid waters of Lake Alexandrina and can book out quickly on a long weekend.
Full shower and toilet facilities are on site and are well maintained, and you have the standard choice of powered or non-powered sites. A few permanent vans have taken up position over the years, and once you've had a taste of this particular Claytons flavour you'll understand why.
The neighbouring marina is home to a small number of sailing vessels, perfect for enjoying the wide flat waters of the lake. Occasionally an old paddlewheeler will steam into the bay before giving the gathered onlookers and other mariners a few little toots to inform of their impending departure.
Wandering further around the bay will take you across lush green parklands and sports fields, leading up to the local general store, cafe and licensed restaurant all-in-one establishment. The front terrace area is the perfect stop for a coffee, a bite to eat, or even a real local brew while you watch the setting sun spill a stream of glorious hues where the horizon and lake waters meet.
After calling into historic Strathalbyn for a poke around this pretty town and its many antique stores, continue on toward Milang which passes through the edge of the Langhorne Creek vineyards region. Endless rows of vineyards and cellar door outlets tempt those who enjoy a tipple of fine reds and whites, making any journey to or from your weekend's accommodation an even more pleasurable experience. If you enjoy a wine, this is one of the richest areas of choice for flavours, from the historic Bleasdale vineyards established in the 1850s to Cleggett's unique Shalistin – a 'world first' white with red characteristics.
Milang has its own rich history in the development of South Australia, and has been a major port and business hub since 1853 for river trade as paddler steers plied their way up the Murray rivers length, but also for the cross-country traffic of pioneers heading to the Victorian goldfields. Relics of the past stand proudly around the township.
A stay in Clayton Bay is a quick pick-me-up when you need that break from the everyday grind; far enough away that you can relax for the weekend, but close enough to get you home for work on Monday morning.
Destination
It's a short 87km drive from Adelaide, and just 12kms upstream of Goolwa. Originally decreed 'Clayton' by Governor MacDonnell in 1858, the name was changed to Clayton Bay to avoid confusion with the Victorian location.
Climate
Best time of year is summer for water activities, including sailing, boating, and even a spot of fishing for the Coorong Mullet. The board walk is also a favourite of bird watchers as the area is renowned for its migratory birdlife.
Accommodation
Clayton Bay Caravan Park is relatively small, a bonus if you're looking for a quiet destination; booking ahead is essential. Call the caretaker Kevin on 08 8537 0372. Powered and un-powered sites available. There is also an acclaimed four-star Boatman's Cabin overlooking the bay.