5 tips for your Easter family camping trip
The Easter long weekend is one of the few times in the year where you can take a nice, well-deserved break without eating into your annual leave. It can be a time to relax and recharge, spend time with family or go an exciting trip.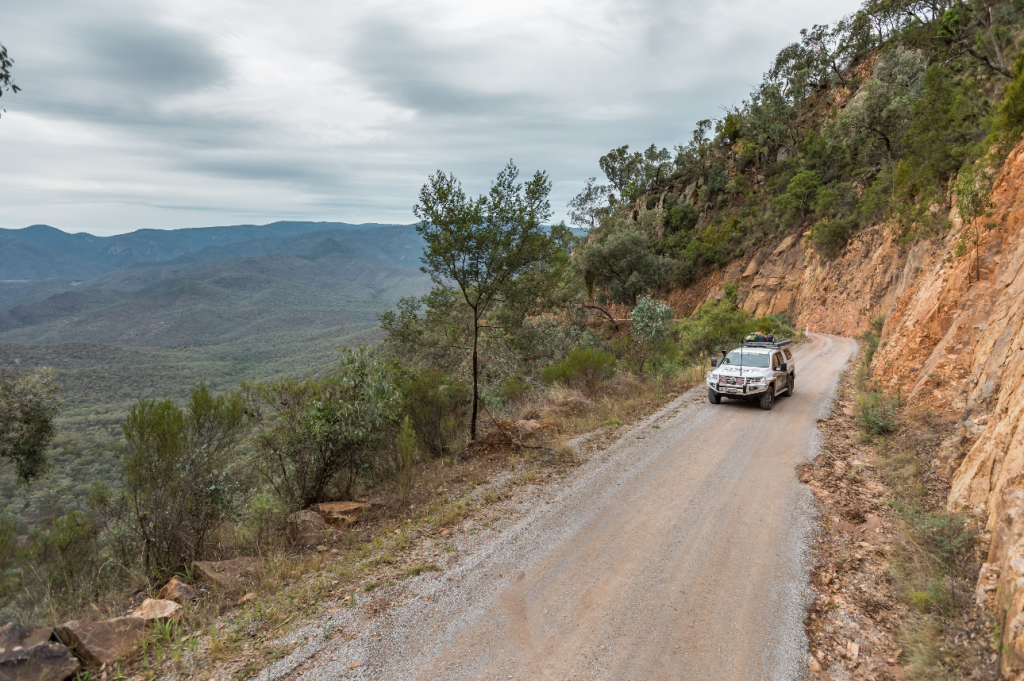 But Easter isn't all fluffy bunnies, chocolate eggs and beautiful destinations … you'll likely have to contend with traffic jams, impatient drivers and chock-a-block campsites.
The busyness of it all can deter even the most enthusiastic holiday-makers, but for some of us it may be one of the only opportunities we have to grab our camping gear or hitch our caravans and get away from it all (so to speak).
So, if that's you, here are our top five tips to help make your journey a little more fun and a little less stressful.
Hit the road outside of peak times
It may seem obvious, but you'd be surprised (or not) at how many people don't start their trip until late morning or midday. Don't be one of those people. Instead, leave bright and early – or dark and early before the sun's up if you really want to get a head start. Alternatively, you could leave on Thursday night.
If you can get the time off, consider extending your holiday by one or two days and using the surrounding Thursday and Tuesday as your travel days. That way, you'll beat the worst of the traffic and get more time to relax.
Don't go where everyone else is going
If your favourite camping spot gets packed out on an ordinary weekend, then you'll definitely want to steer clear during the Easter long weekend – unless you don't mind being cramped in with fellow campers or caravanners, that is. For those that value a bit of peace and isolation, do a little digging and find out what the lesser-known camping spots in your chosen destination are. You might even end up uncovering a new favourite spot…
And, wherever possible, book in advance!
Have a Plan B, C and D
Even if you've done your research and headed up early, you might rock up to your chosen campsite only to discover that it's jam-packed with nowhere to squeeze in your tent or trailer. Have a back-up plan already in place – in fact, have a list of several other camping spots in your destination that you can try. After all, you don't want to do a long day of travelling only to end up by the side of the road, frantically scrolling on your iPad looking for a place to stay.
Make Easter egg-citing for the kids
A traditional Easter egg hunt might not be an option when you're surrounded by other campers (after all, you don't want someone else's ankle biter eating all your kids' chocolate!), so you need to get a little creative. If you're fairly isolated, you could hide them in the grass, in the crooks of tree branches, under camping gear, and in the trailer or caravan if you have one. You could also play games like bunny hop races and egg and spoon races, or you could set up a little craft table and get the kids to make Easter hats to parade around the campfire that night.
Don't forget the Easter eggs!
Wouldn't it be nice if the Easter Bunny really did exist? Parents could sleep safe and sound, knowing that delicious chocolate eggs would be delivered to their kids while they slept, ready to be unwrapped by their eager little fingers come the morning time.
But alas, you must buy, pack, hide and safely store those precious eggs yourselves before you embark on your trip. Keep them wrapped in a plastic bag in a cooler bag or esky away from heavy things, lest you be greeted with the sad sight of melted, crushed eggs upon unpacking. Oh, and remember to pack the eggs in the first place – you don't want to be rushing around trying to buy chocolate eggs at the last minute!