5 RIPPER BUSH CAMPS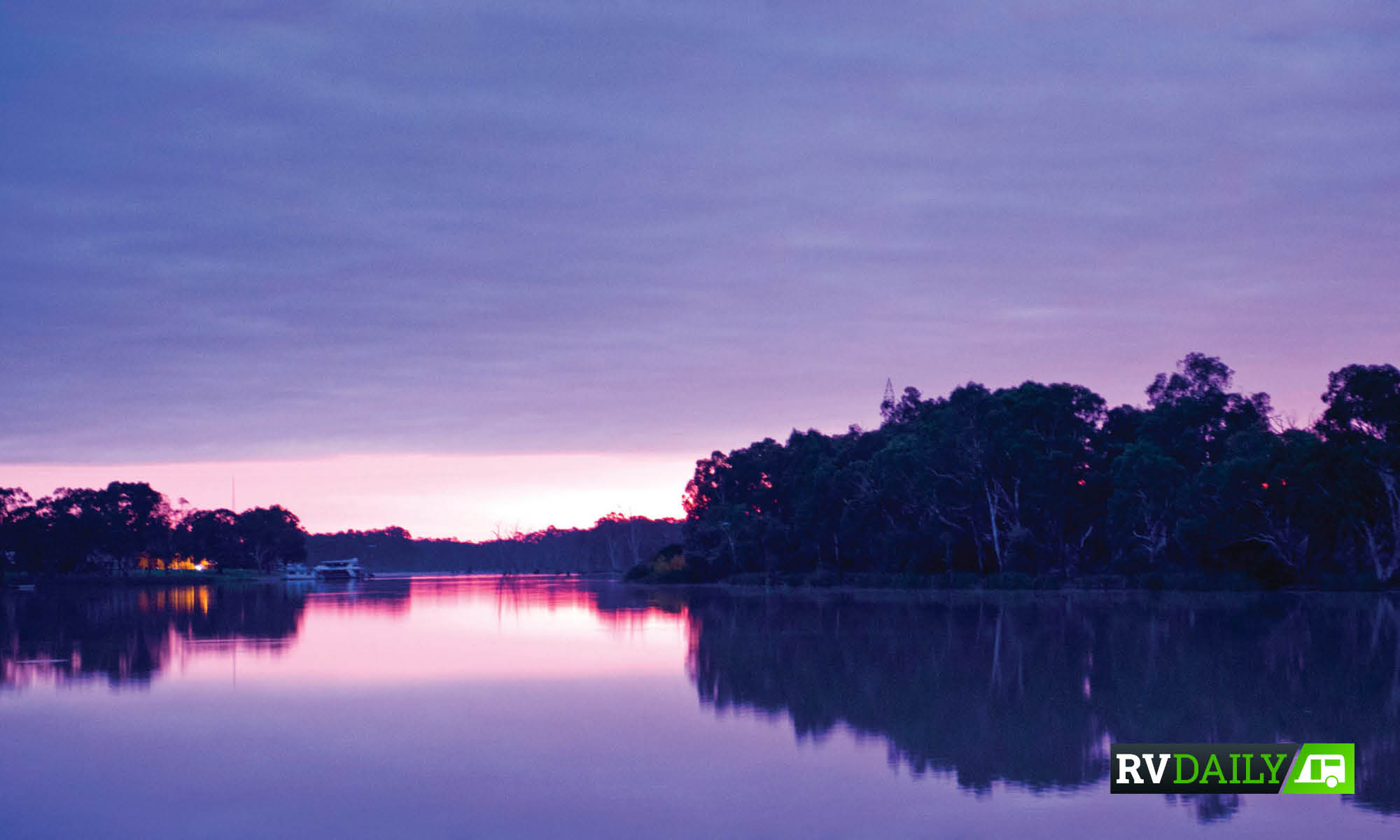 Need scenery and serenity? The only way to get it is to hit the road and find those hidden campsites
WORDS Anna Blue
Binnaway Pumphouse Reserve Binnaway, NSW
The Binnaway Pumphouse Reserve is within walking distance to shops in a friendly community that makes nomads welcome. This is an excellent free campground that is well set up for caravans, with powered and unpowered sites.
There are hot showers ($2 for five minutes) in a clean, well-maintained amenities block as well as eight powered sites ($2 for three hours). There are also electric barbecues and fireplaces. The camping areas are large, flat and well-grassed and there is potable water available on tap.
All powered sites have water taps connected to good town water. Signs say that you are not allowed to fill RVs but you can use the water supply connected to your RV. There is no parking on powered sites unless you are paying for power at least once a day.
This is a project of the people of Binnaway Progress Association and Lions Club, so say thanks and leave the place in a better condition than you found it (and do your shopping in town).
Cost: FREE
Address: Bullinda Street, Binnaway NSW
GPS: -31.551323, 149.375171
Toilets: Yes – Flushing
Showers: Yes
CampFires: No
Max Stay: 72 hours
Road Access: Good/Sealed
Water: Yes
Number of Sites: 8 powered, 6+ unpowered
Power Available: Yes
Dog Friendly: Yes
Suitable for Big Rigs: Yes
Tooloom Falls Campground, Urbenville, NSW
Tooloom Falls Campground is a great place to relax and get away from it all for a few days. This site is easy to access for campers and caravanners, and is a great place for swimming and canoeing. Swimming is good at both the top and bottom of the falls, whereas canoeing is probably best at the top of the falls. Access to the bottom of the falls is a short and easy descent. This is truly bush camping for both campers and caravanners at its finest.
You will need to bring in your own firewood and drinking water. The campground is located on Tooloom Falls Road, 5km south west of Urbenville. If coming from Woodenbong, travel south and continue 3km through Urbenville, then turn left at the sign and continue 3km down the dirt access road (usually in good condition).
Cost: FREE
Address: Tooloom Falls Rd Urbenville, NSW 2475
GPS: -28.3045, 152.3136
Toilets: Yes (composting)
Showers: No
CampFires: Yes (BYO wood)
Max Stay: Unknown
Road Access: Good/3km gravel
Water: No
Number of Sites: 20+
Power Available: No
Dog Friendly: No
Suitable for Big Rigs: Yes
Snakes Reserve, Knockwood, Vic
Don't let the name put you off – there aren't that many snakes at this campsite. This is an appealingly spacious campground that's spread out on the riverbank about 26km south of Jamieson, off the Mansfield–Woods Point Rd. Take one of the walks winding through the Upper Goulburn Historic Area, which include sections of the Australian Alps Walking Track and treks past old mine sites and through former settlements.
The camp has composting toilets and non-potable water, but there are no barbecues or picnic tables, so campers should be self-sufficient. Campfires are allowed under certain conditions, however, always check fire bans first. The campsite is dog friendly, so feel free to bring Scruffy along. All sites are level and most have shade.
Cost: FREE
Address: Mansfield-Woods Point Rd, Knockwood Vic 3723
GPS: -37.4166, 146.2400
Toilets: Yes
Showers: No
CampFires: Yes
Max Stay: 7 days
Road Access: Good/Dirt
Water: River, not potable
Number of Sites: 40+
Power Available: No
Dog Friendly: Yes
Suitable for Big Rigs: Yes
Mary Pool Free Camp, Mueller Ranges, WA
Mary Pool Free Camp is 180km east of Fitzroy Crossing and 108km west of Halls Creek. This is a very popular free campsite in the Kimberley region. The campsite is a large rest area with room for many caravans. Enjoy great walks and capture photos of some beautiful birds.  When visiting up north you have to be aware of the change in weather; these areas can flood without much warning.
You will need to take your own fresh drinking water, and swimming in Mary Pool or any natural waterway in the Kimberley is not recommended due to the possible presence of crocodiles. Cattle roam through the area and it can be dusty, so drive slowly and keep dogs under control. There is some shade available if you get there early.
Cost: FREE
Address: Mueller Ranges, WA
GPS: -18.7166, 126.8666
Toilets: Yes
Showers: No
CampFires: Yes
Max Stay: 24 hours
Road Access: Good/Sealed
Water: Possibly – not potable
Number of Sites: 50+
Power Available: No
Dog Friendly: Yes
Suitable for Big Rigs: Yes
Plushs Bend Free Camp Renmark, SA
Plushs Bend Free Camp area is located 4km east of the Sturt Highway near Renmark, on the banks of the River Murray. It has good shade trees, a boat ramp, picnic area and fishing from the bank.
This is an awesome place to camp and hide away along the Murray. There are ample places to pull up and park in a private little pocket right on the banks of the river. There are a variety of places either in the shade or some with full sun. Most sites are level. Pets are permitted on a leash, and you can stay for up to seven days. It is best to bring your own water.
There are some open sites towards the front of the areas, otherwise you can follow the track down along the river for the more secluded spots. There is a boat ramp further down towards the end of the track and a larger area there if you want to camp in a group. It is also where the toilets and waste bins are located. Caution should be used in wet weather as it can get boggy, otherwise it is accessible by all types of vehicles.
Cost: FREE
Address: Twenty Third Street, Renmark SA 5341
GPS: -34.2123, 140.7567
Toilets: Yes
Showers: No
CampFires: Yes
Max Stay: 7 nights
Road Access: Good
Water Available: Yes
Number of Sites: 20+
Power Available: No
Dog Friendly: Yes, on leash
Suitable for Big Rigs: Yes