3 WE LOVE, 3 WE LONG FOR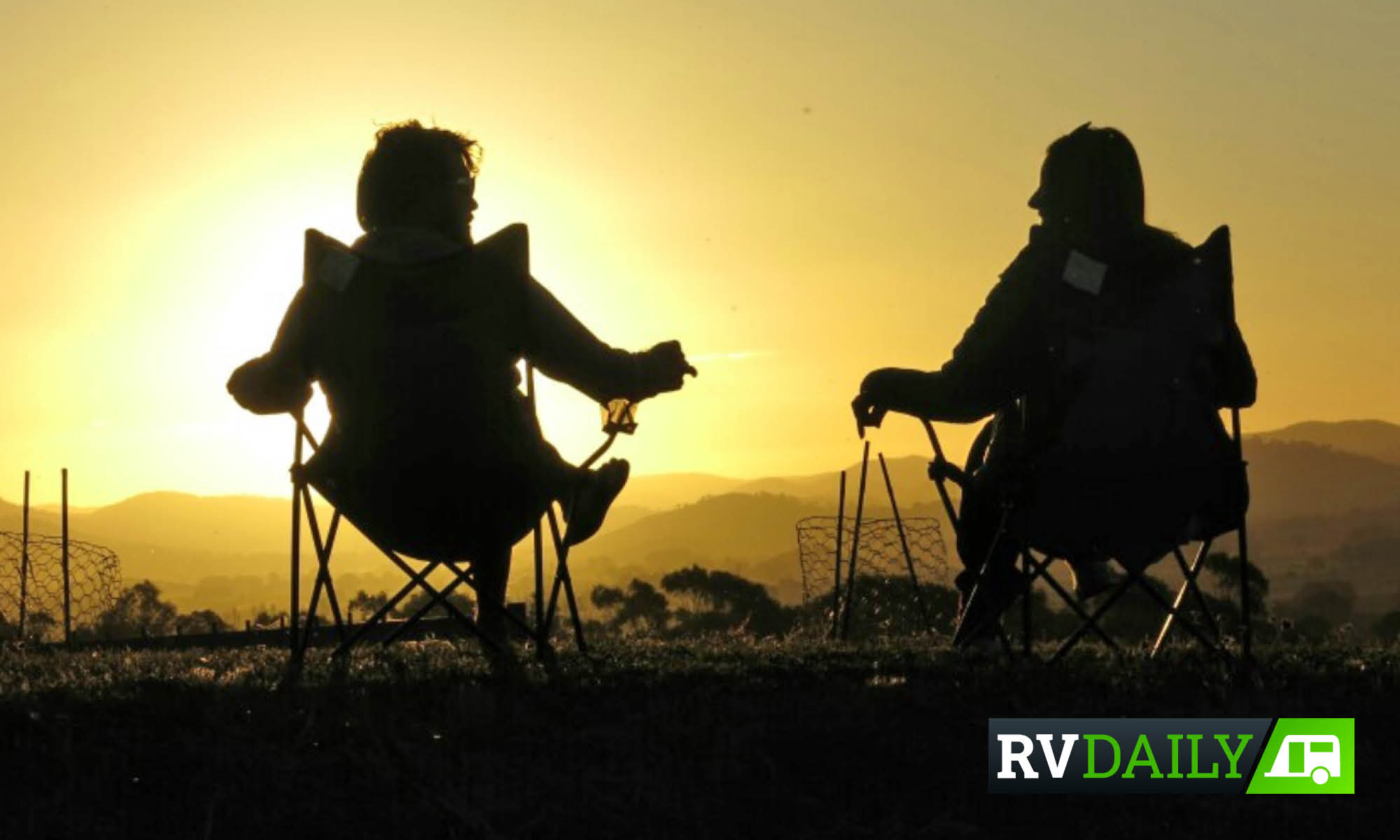 WE LOVE
Stirling Range Retreat, WA
Sharing its borders with the Stirling Range National Park is the aptly named Stirling Range Retreat, 337km from Perth.
The national park is a mecca for gliders as it creates wonderful updrafts for the pilots to soar up and over the mountains. This 'once upon a time' gliders camping spot quickly grew into an eco-friendly caravan park. The sunset views over Mount Trio are spectacular and with 87 flowering plant species not found anywhere else in Australia, it makes bushland walks an adventure.
If you are looking for a peaceful time away it's best to check with the owners that your stay isn't going to be interrupted by school camping trips. With Albany, Porongurup National Park, Wave Rock and Bremer Bay in close proximity, Stirling Range Retreat is the perfect spot to set up base camp to do some scenic drives and day trips. There is plenty of room for vans of all sizes.
WE LOVE
Lake King Waterfront Caravan Park, Vic
You know that saying don't judge a book by its cover? This phrase is so relevant to Lake King Waterfront Caravan Park – from the road it doesn't look too flash but this place is a little gem! Just three and a half hours east of Melbourne you will find this little park. Once you enter the park and drive down to your site along the lake, the views are magnificent! The park has its own jetties and a boat ramp allowing for absolute lake frontage. It is also close to the second largest jetty in the world, the Silt Jetty. Catch a ferry to Raymond Island to see some koalas, or take your pick of fishing, sailing, jet-skiing, water-skiing, parasailing or kayaking…the list of activities is endless. Or just park up and settle into the deck chair, relax by the water's edge and catch up on some good books.
WE LOVE
Bathers Paradise Caravan Park, WA
Bathers Paradise is one of the tidiest and cleanest little parks, with large grassy sites, well-manicured lawns and lots of blooming flower pots; the dedication and hard work of the owners shines through. The park may be a little bit old in the grand scheme of things, but it is spotless and extremely well run. After all, you are on a camping holiday so you shouldn't need
the Ritz. Conveniently located 3.5km from Esperance, you are close enough to take an evening stroll along the Esperance foreshore but far enough to be out of the town. With over 20 beaches in the area you can find one to suit any member of the family, with calm water to gently wallow in, or one for surfing and fishing. It's a good plan to make Bathers Beach your first stop to the beautiful South Coast region, and they are dog friendly as well!
WE LONG FOR
Bremer Bay Caravan Park, WA
If you are into whale watching, Bremer Bay is the place to go. Between January and March, it has one of the Southern Hemisphere's largest congregations of orcas, as the water fills with nutrients that offer a smorgasbord of delight for the orcas.
Bremer Bay Caravan Park is absolutely beautiful with large grassy sites, making it a great park for families and convoy travellers, with rabbits and kangaroos as regular early evening visitors.
Bremer Bay is a small unspoilt fishing village located on the south-west bank of the Wellstead Estuary and is home to around 250 locals. This caravan park has over 125 powered sites so there is plenty of room. Bremer Bay has something for everybody to enjoy, from happy hour campfire gatherings, walks on the beach to whale watching.
WE LONG FOR
The Resting Place – Poet's Paradise, Vic
With legendary hospitality from Maurie Foun the bush poet, The Resting Place is located on the Murray Valley Highway, 8km east of the Corryong Township. It makes an ideal location if you are heading to The Man from Snowy River Festival. The camping facilities are purposely rustic, allowing you to get back to basics. With an open fireplace in the camp kitchen your camp oven will be put to good use. There is limited cold water so you will need to take your own drinking water, but there are toilets and hot showers available.
On the 3rd Sunday of each month, Maurie has an acoustic music and bush poetry session. With 10 powered and 10 unpowered sites, this is an ideal base camp to visit the surrounding area.
WE LONG FOR
Moore Park Beach Holiday Park, Qld
Moore Park Beach Holiday Park is framed by the ocean, a lagoon and parkland, so it's no wonder some regulars have been coming here annually for 16 years, as you feel like you are living on an island! If you don't feel like cooking, the local bowling club is just up the road.
You can enjoy the opportunity to do as much or as little as you like in this great park, and just 20km from Bundaberg, you are close to the region's other attractions too. One of the major attractions to Moore Park is that it has one of the best swimming beaches on the east coast, with 17km of white sand and no rips, it has been rated as one of the safest in Queensland by Surf Lifesaving Australia, so the water sports opportunities are numerous.
With long summers and barely noticeable winters, you will not want to leave this wonderful island lifestyle.