2019 Ford Everest Driven and reviewed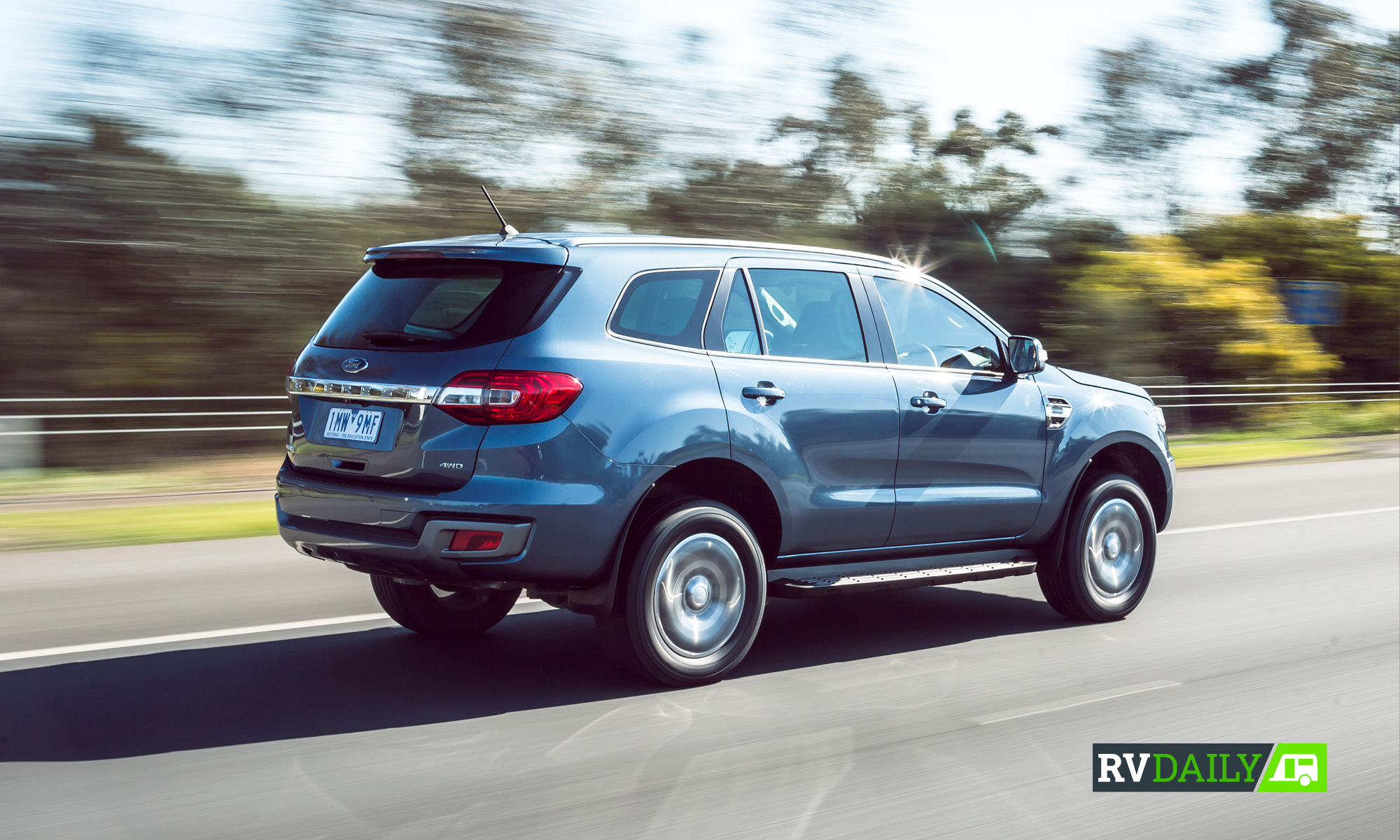 New driveline and plenty more tech for the refreshed Ford wagon
After selling 4607 units and over 12,500 units to date since it turned up in 2015, Ford's Everest has carved out a decently-sized slice of 4X4 wagon pie. Ford execs no doubt look hungrily at the huge numbers of LandCruiser Prados Toyota manages to flog off every month, but the success of the new Everest nameplate has been solid.
Ford is undertaking an aggressive mid-life update of the Everest for 2019, which includes a new driveline option, lots of new technology, and some big tweaks to the three-pronged line-up. We've been behind the wheel, and have all of the juicy details for you.
The new driveline
The older 3.2-litre, five-cylinder diesel, which makes 143kW @ 3000rpm and 470Nm @ 1750-2000rpm, will still be available on Ambiente and Trend variants. Like before, it's running through a six-speed automatic transmission. It's still a good combination, and gives you good kick along in terms of progress.
As a $1300 option, and standard on the top-spec Titanium, you can step up to the new 'Bi-Turbo' drivetrain option. This is an all-new 2.0-litre, four-cylinder engine, using two turbos and eight injectors to make 157kW @ 3750rpm and 500Nm @ 1750-2500rpm.
More power, more torque, more revs and more ratios. The gearbox is a 10-speed unit called 10R80. It's a co-development between Ford and GM, and is used in the Ford F-150, Ranger, Mustang and a bunch of other Ford and GM products we don't get in Australia.
The new driveline is a really nice combination. You get noticeable improvements in refinement, performance and economy compared to the older driveline. Although similar on paper, the delivery of torque is noticeably different. Rather than offering a strong surge of torque at the start and slowly running out of steam, the Bi-Turbo engine will give you a progressive and smooth delivery of grunt right up to the redline.
Towing capacity
Interestingly, the towing capacity increases by 500kg with the new driveline, up from 3000kg to 3500kg. As far as we can tell, the GCM of 5800kg is staying the same, so you're still getting short-changed a few hundred kilograms overall. We're not 100 percent sure on how the new Bi-Turbo set-up will tow just yet, but stay tuned.
Suspension changes
A small tweak with the sway bar design has allowed Ford to soften the front spring rate on the 2019 Everest, resulting in a slightly plusher front end. This is a noticeable and welcome improvement, giving the Everest's otherwise firm-ish ride a nice little edge of comfort. Despite this, the body roll is still well-controlled.
More safety & tech
Ford's Ranger and Everest both lead the charge in terms of technology, and the 2019 Everest shows what's in store. ABS is now standard on Trend and Titanium, with Ambiente following in 2019. There's also vehicle detection, pedestrian detection and traffic sign recognition. Sat-nav, keyless entry and push-button start also becomes standard across the range. We're particularly impressed with the updates for the Trend model, which now gets leather and some extra power options inside.
Verdict
Without a good tow test, we can't give you the full picture yet. But if you liked the Everest before, you'll like the new one even more. There's more performance, efficiency and refinement with the Bi-Turbo set-up, provided people let themselves trust the new 2.0-litre powerplant.
Although there are more cost-effective and pragmatic options out there as far as seven-seat 4X4 wagons go, the Ford Everest does pack in a whole lot of charm, excitement, refinement and technology.