Summer holidays are wonderful, but caravanning and camping in Australia can be a very hot experience. We show you how to stay cool at camp this summer.
Summer caravanning holidays can be the stuff of dreams, but when the mercury really rises they can also be sticky, uncomfortable and frustrating, pushing family ties to breaking point. But don't sweat, we've compiled a list of handy tips to help you keep your cool while caravanning in summer.
1. Service your tow vehicle before caravanning in summer
Towing the weight of your caravan – especially for long distances – is going to put strain on your vehicle, and that's magnified in summer. It's a good idea to make sure your vehicle has been recently serviced before setting out on a trip in summer, including a check of the air-conditioning system. If that gives out when you've still got five hours of driving to do in 35-degree heat, you'll all be wanting to hurt each other before your holiday has even started.
Check out our top tips for safe towing here.
2. Service your van's fridge and air-conditioner before you leave
Your caravan's fridge and air-conditioner will both be working much harder in hot weather to get down to temperature. Getting these professionally serviced before caravanning in summer is a great idea, as the last thing you want is either to stop working midway through your trip.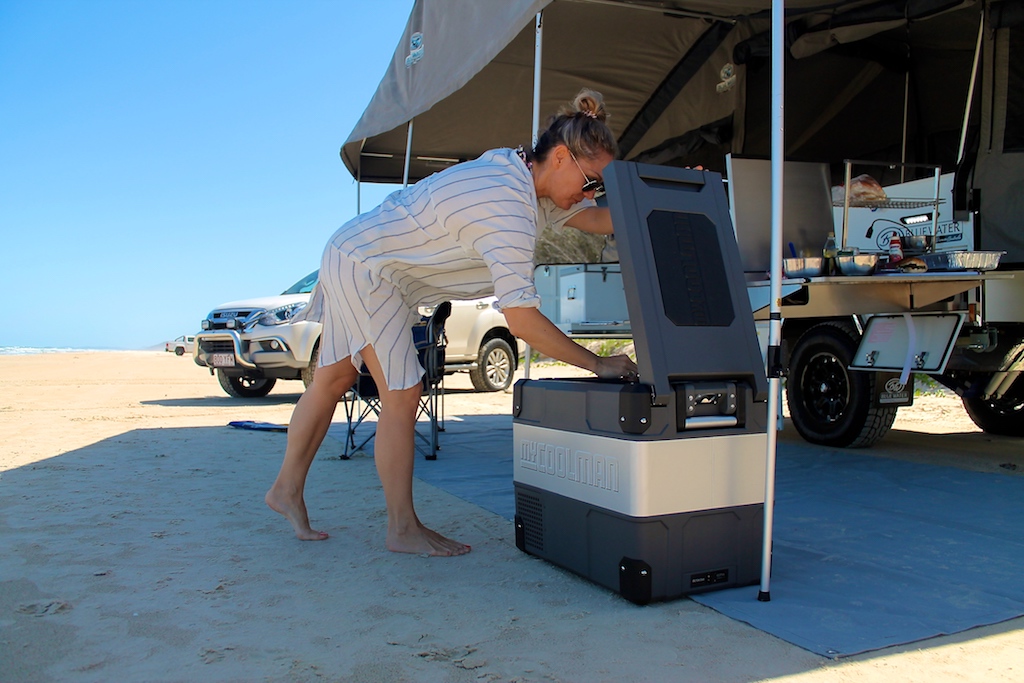 3. Avoid driving in midday heat
If possible, get a head start on the heat of the midday sun by leaving super early for your destination. Have the van packed and hitched up the night before and set the alarm to get up before the birds. You'll also miss some summer holiday traffic that way, which means even less time sitting in the car in the sun. Treat yourself to brekky and coffee on the road for your efforts.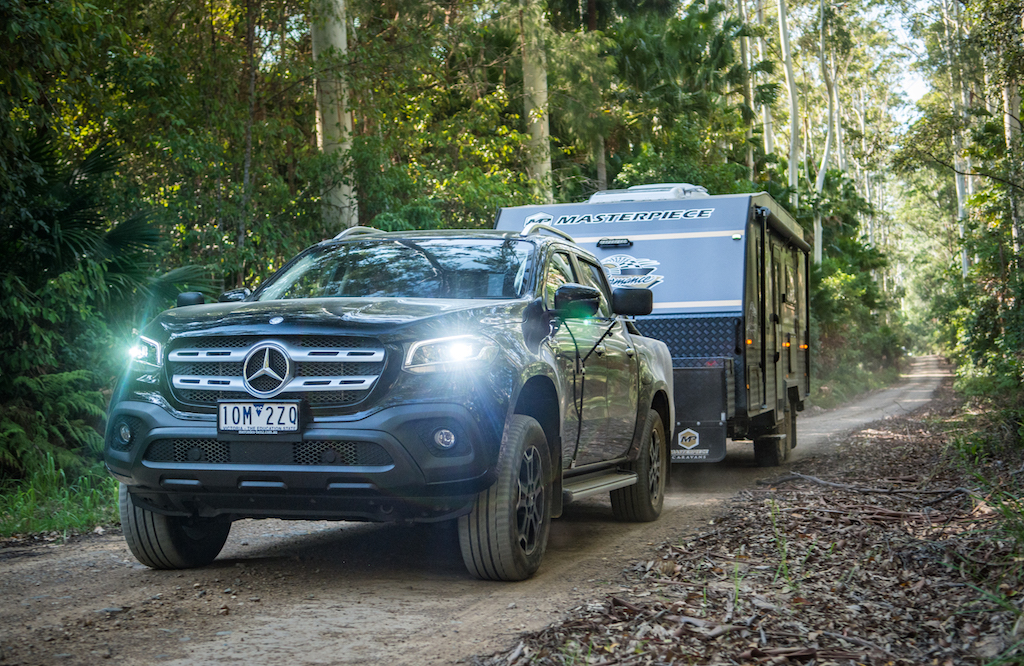 4. Pack a portable fan or two when caravanning in summer
Most modern caravans will have at least one inbuilt fan on board, but supplementing it with additional portable fans is an easy and cost effective way to stay cool at camp. 12V and 240V rechargeable fans are ideal, as these can be set up inside or outside the van – wherever you need them. Portable evaporative coolers are a good solution when you're not able to run your air-conditioner. To find the best fan for your needs, check out the video below.
5. Take a reliable generator
Unless you're planning on setting up where there's mains power, bringing a generator along to run your air-conditioner is a good idea when caravanning in summer. Check they're allowed where you're planning to camp and remember to be a considerate neighbour if you're camping close to other people. That means running it in daylight hours only, and even then, only when it's absolutely necessary.
6. Choose portable solar panels for caravanning in summer
It's a no brainer that the best way to keep your van cool at camp is to set it up in the shade, but if you're relying on roof-mounted solar panels to sustain you off-grid then that presents a conundrum. Overcome this by investing in folding solar panels or solar blankets with a long enough cord that you can harvest the sun while staying cool in the shade.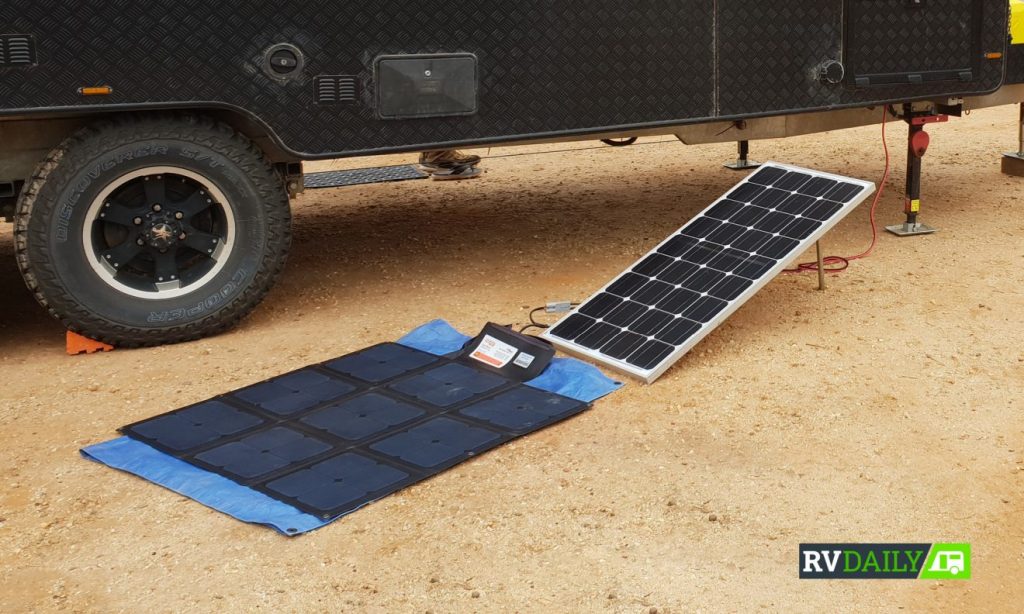 7. Ventilation is key
Unless you're running your van's air-conditioner (in which case, of course, you'll want windows closed), open all the windows to allow for as much cross-flow as possible. Ensure too that the van's roof hatch is open to allow the warm air to escape.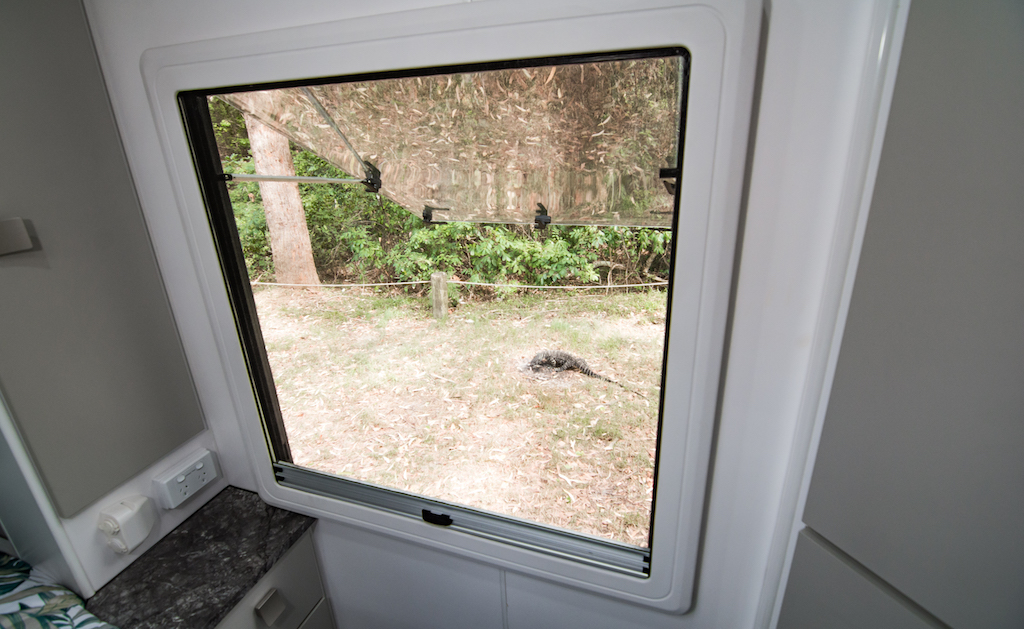 Maximise shade at camp
We've touched on the fact you'll want to set up your van in the shade if possible – think about the direction the sun will move when you're choosing a spot to maximise the number of hours the van will likely be in the shade. If it's not possible to set-up the van in the shade, pull out your van's awning to its maximum extension and consider adding a sail track on the van's offside so you can slide in an awning screen wall to keep the sun off the wall of the van. Book your campsite early and call first to find out what the shadiest spots are.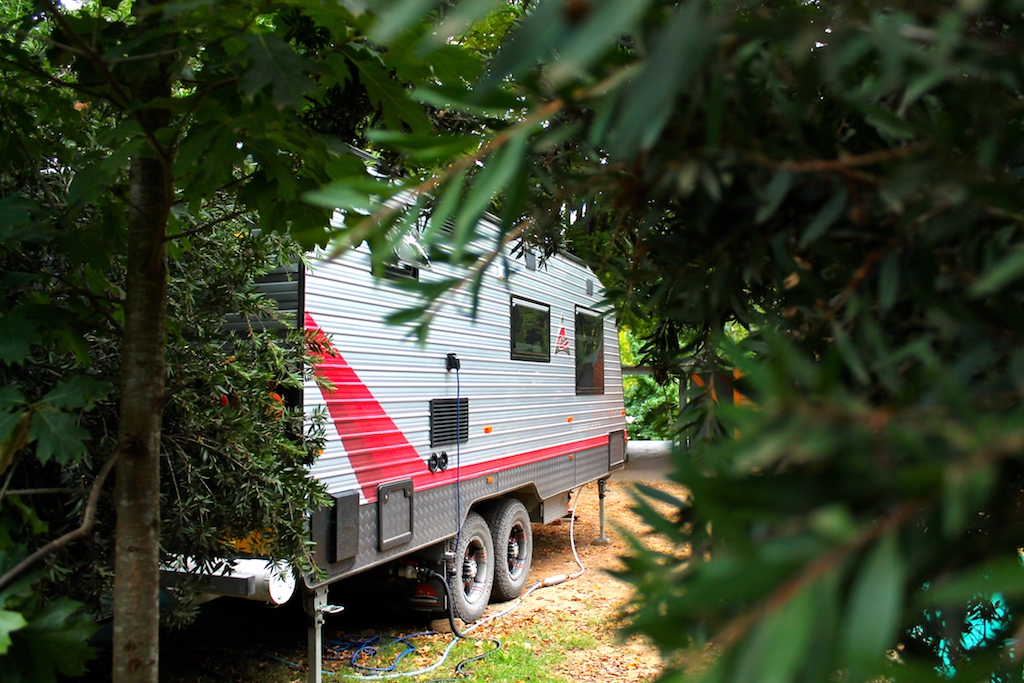 Lay low in the middle of the day
Schedule activities that require being in the sun for early or late in the day. Avoiding being in the sun in the hottest part of the day (11-5pm) will reduce the risk of you overheating, dehydrating and getting sunburnt. Instead, opt to get up bright and early to take the kids boogie boarding, kayaking or bike riding, or do it at dusk when the world is that little bit more magical, anyway. Midday and early arvo should be reserved for reading, boardgames and relaxing in the shade, or even going to see a movie at the cinema if you're camping near civilisation.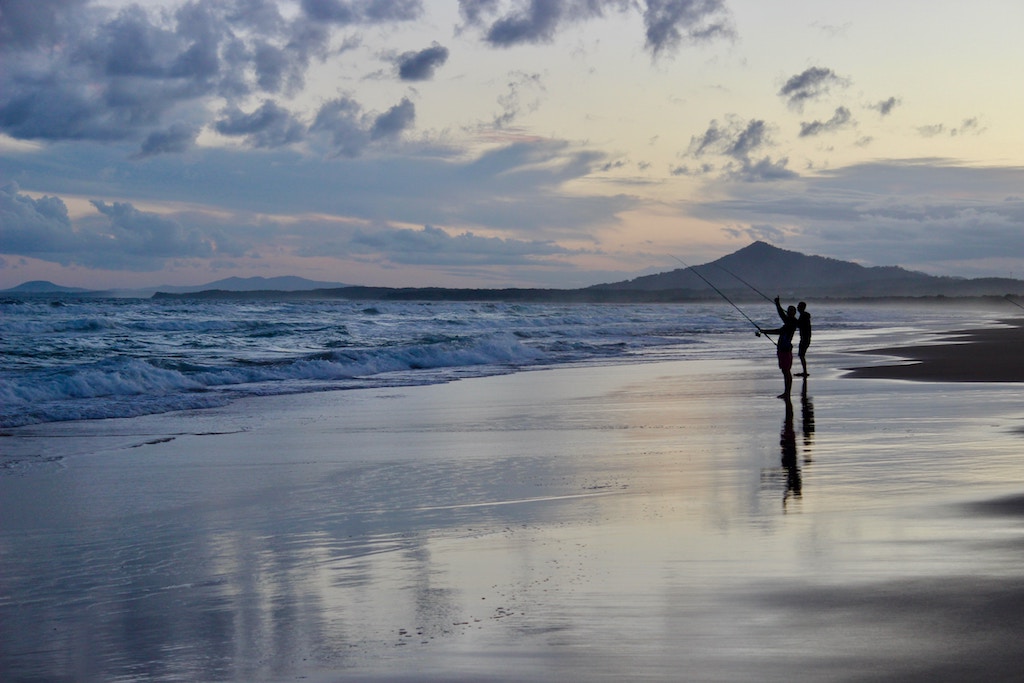 Cook outside
The last thing you want to do is steam up your caravan by cooking a three-course meal inside. Summer is all about barbecues anyway, so take a portable one along with you as well as a simple gas canister stove and you'll be able to do the vast majority of your cooking outside. Check out our pick of barbecue stands here.
Hungry? This barbecued lamb fillet makes for the perfect summer meal – and it's easy!