Volkswagen T6.1 California Beach camper to hit Oz in 2020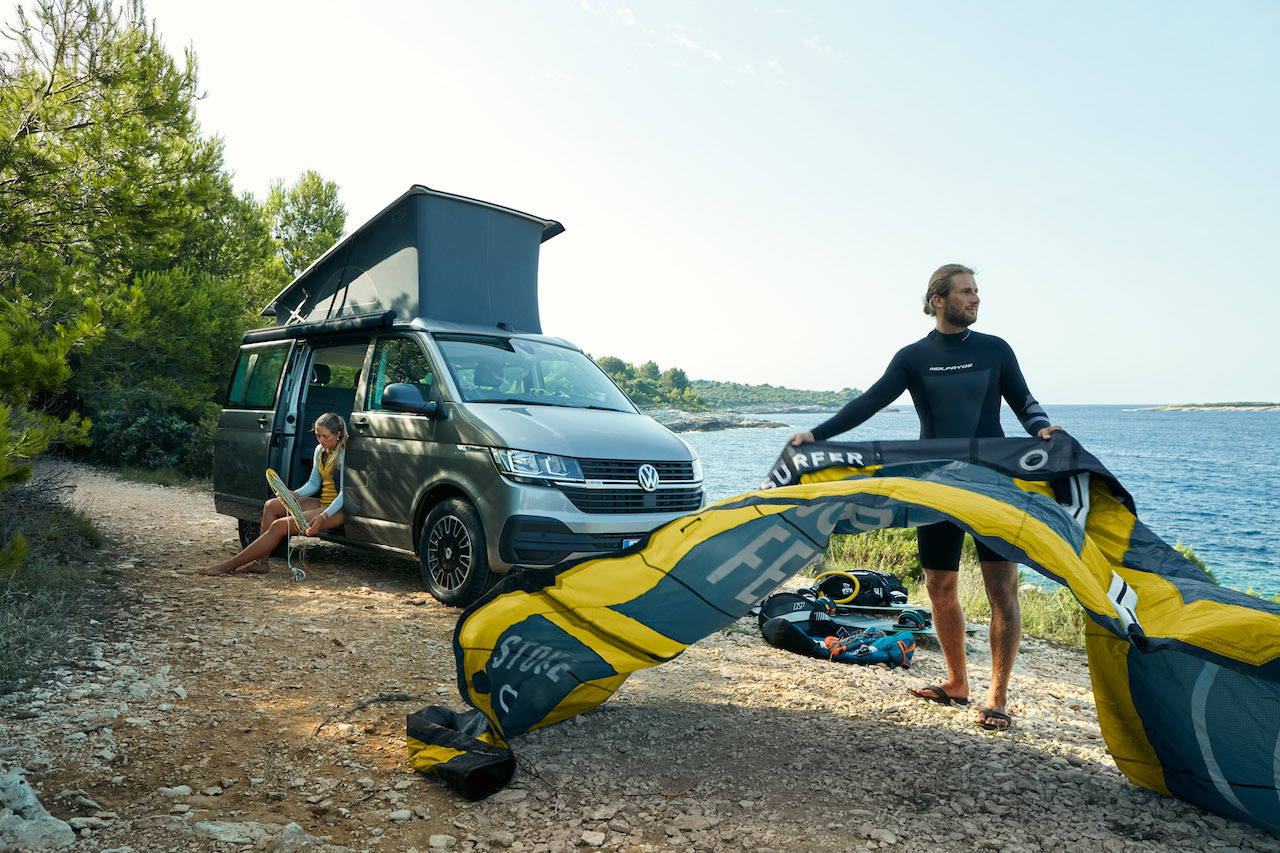 Volkswagen Australia has announced it will launch its new Volkswagen T6.1 California Beach campervan in the latter half of 2020.
The T6.1 is the next evolution of Volkswagen's sixth generation 'T6' Transporter van and will be available in a range of body styles, engines and transmissions across vans and people movers.
Volkswagen Australia says the T6.1 will incorporate a number of exterior and interior design updates and will be loaded down with plenty of safety features like adaptive cruise control and blind spot monitoring. The T6.1 also gets a new engine and transmission combination: the TDI340 turbocharged diesel with 110kW, paired to a DSG transmission and 4MOTION all-wheel drive.
The Volkswagen T6.1 California Beach campervan variant is sure to please Australian Kombi Camper fans and will be customisable via customer pre-production order. It's launch in Australia has been much anticipated for several years.
Director of Volkswagen Commercial Vehicles Australia, Ryan Davies, said the new evolution of the Transporter range will give Volkswagen customers greater access to the latest tech, design and safety systems. And he reckons the California Beach will hit the spot with the Australian market.
"With the introduction of the T6.1 California Beach, we are finally answering fan and customer demand for a factory-backed, turn-key weekender – we're ecstatic to be bringing the Kombi Van back to Oz," Mr. Davies said.
Volkswagen Australia says more details on the T6.1 including local specifications and pricing will be made available over the coming months.