We visit the little SA country town where spirituality comes in many forms. It's Penola, the country town of miracles. And wine!
The familiar stone cottages and grand old pubs of country South Australia line the main thoroughfare into town, some still welcoming guests in old style and new. A hint of the revered starts to appear in street signs and placards. This is the region that is world famous for its rich, red terra rossa soil that eventually oozes through small dark berries into fine crystal carafes … sorry, where was I?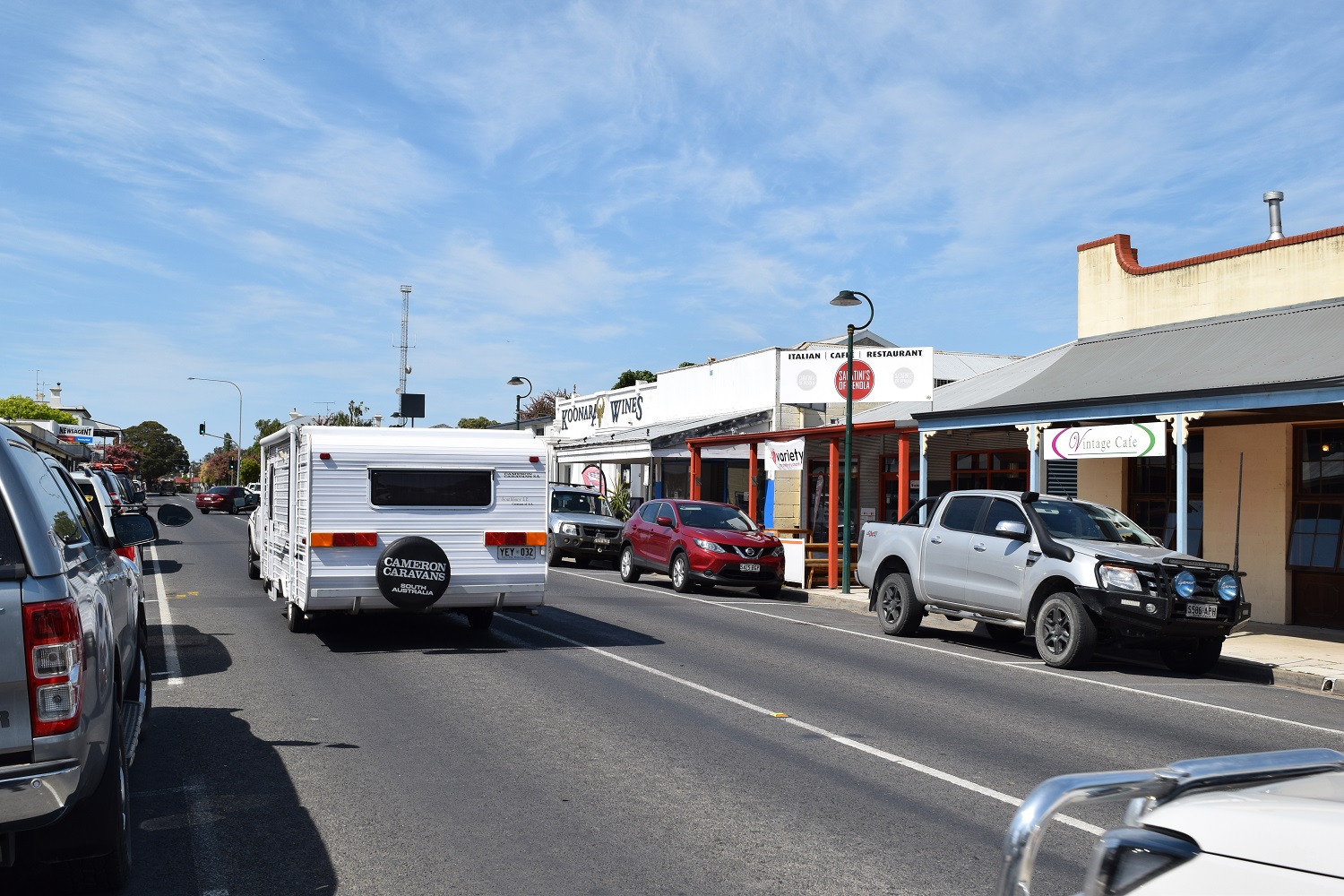 Oh yes, Mary. Driving into town, there is no mistaking why it's a great place to visit. But ignore that for a moment as there is something far more special ahead. Forget the Coonawarra? That's almost sacrilegious in itself, but trust me on this one. This little spot near the border of Victoria was once the hub of south-east SA. It was 'the' major centre and attracted settlers from across the world, in particular a Scotsman from the Highlands of the old country. Alexander Cameron founded Penola and was soon hailed as the 'King of Penola'. But it was his wife Margaret who so happened to be the aunt of one meek Mary MacKillop.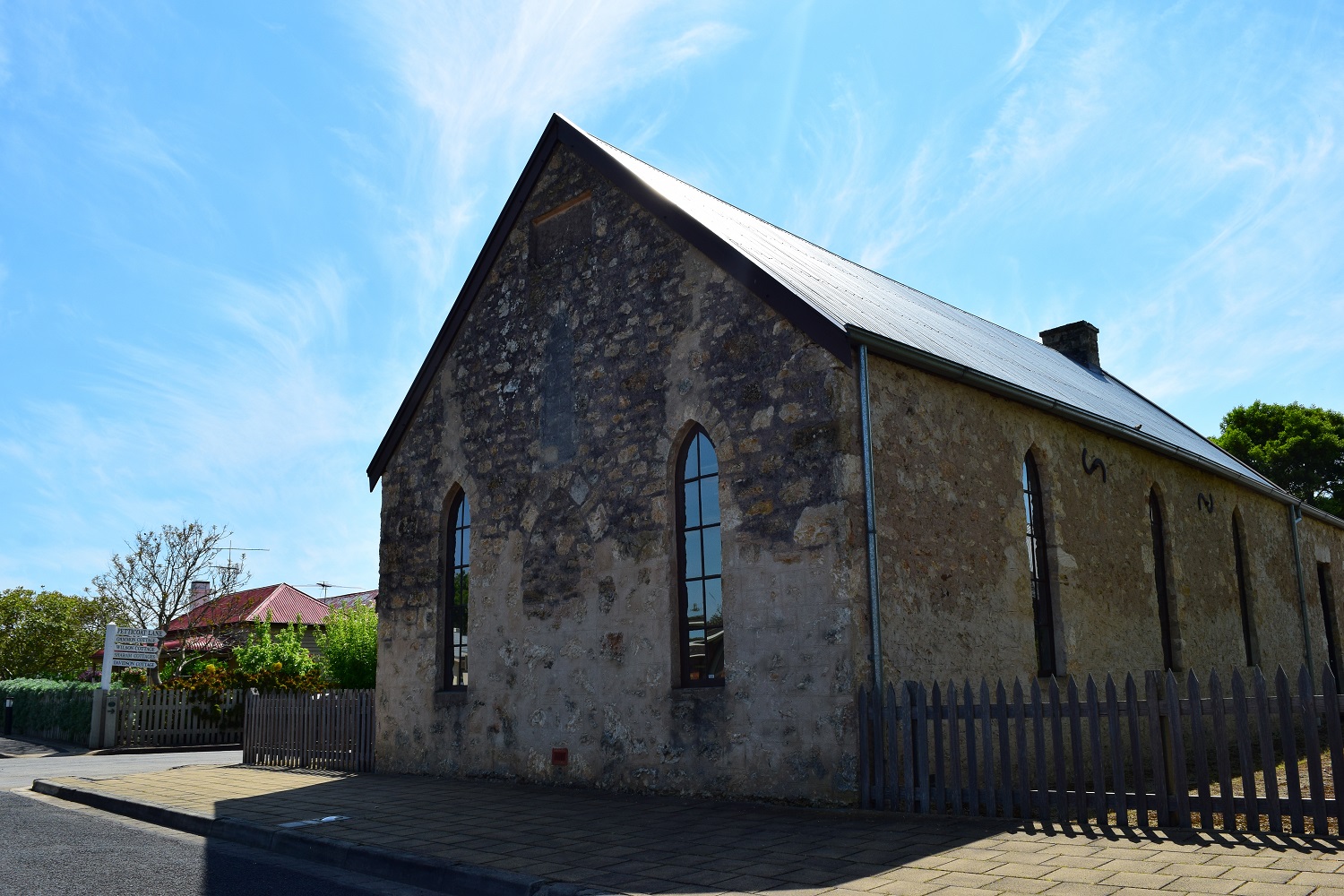 Mary changed Penola, from arrival as governess to her aunt's children in 1861 to as most recently in 2010. There is little doubt her appearance in town back then continues to influence it today. See, Mary is a saint – Australia's one and only saint. It's not every town that can lay claim to that fame as having hosted a saint.
But this story is best told by the volunteers who assist visitors at the Saint Mary of the Cross MacKillop Interactive Centre. Here you will find elaborate displays and vast volumes of information on the life of Mary and how she changed the lives of many whom she met, and some she never.
Mary lamented the severe poverty of the children of working families in the area, and dedicated her life to the same modest lifestyle of those she cared for and nurtured. A school that now bears her name was built to educate the young families who couldn't afford more prestigious institutions. Such was her connection with families in the region, her name is now proudly attached to many buildings and facilities across the township.
It wasn't until 2010 when Pope Benedict XVI canonised Mary in Rome that the general population across Australia came to realise exactly who Mary was and where her journey started.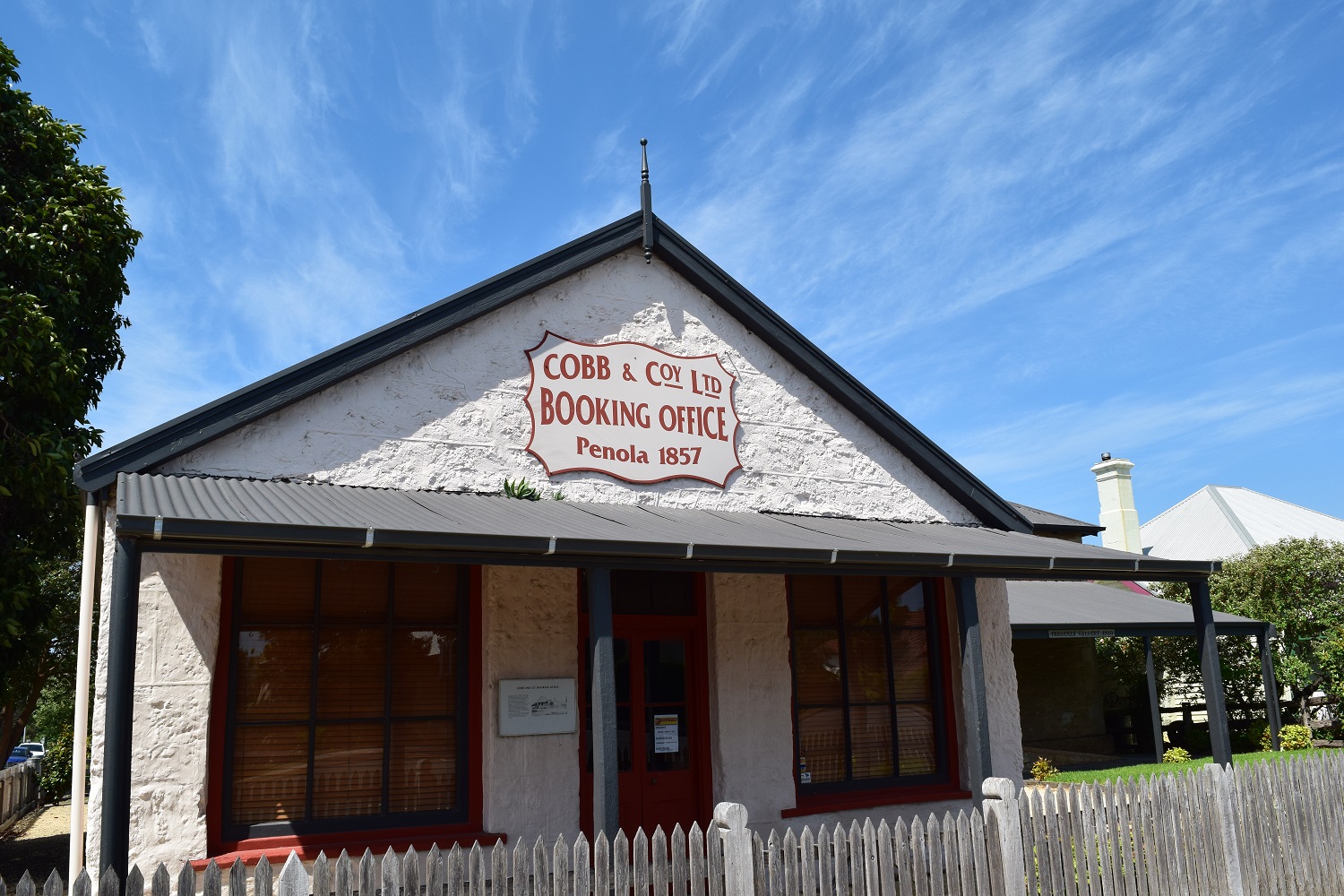 And now the local folk welcome visitors to interact with the history of Mary and her adopted home town, and there is a lot to see. From the assortment of old churches of various denominations to the old Cobb & Co booking office, to the grand old Royal Oak Hotel, a walk around the side streets will have you gawking for hours. It is a pretty town, with a number of points to stop and relax, catch a little breather, or maybe a cuppa before attempting to absorb more of what is on offer.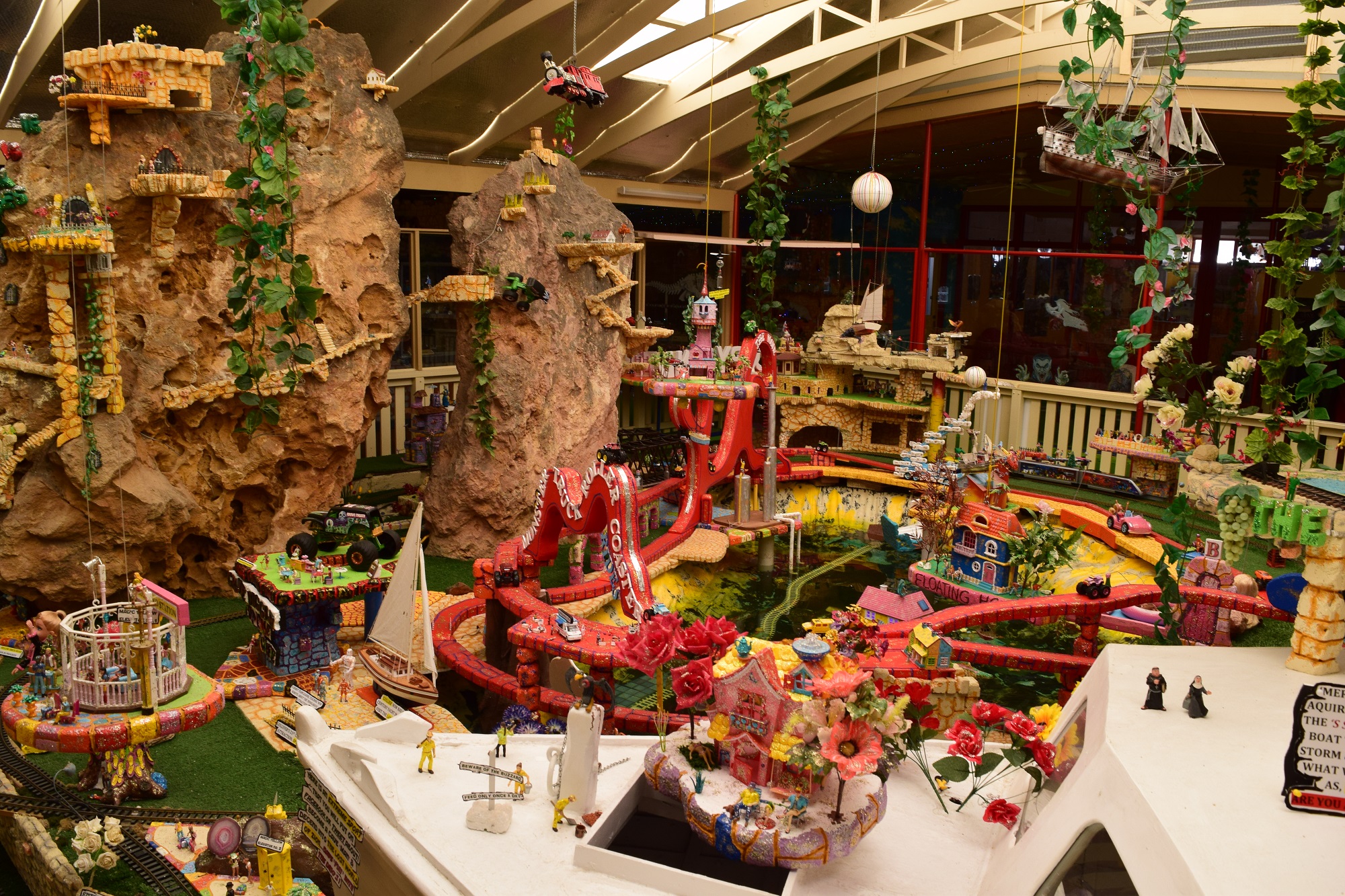 However, just as you think you've seen it all, your eyes wander down Riddoch Street to be accosted by an array of brilliant colours and glitter. Welcome to fantasy land. Actually, it's Graham Russell's fantasy, and that of his wife Rose. If you ask Graham, he is merely the resident train driver and Rose the petite princess, both working under the watchful eye of Merlin the Magician.
Not convinced? Then you have to see it for yourself. It is an amazing place that will bring a smile to any face except the most serious of grumps. And even the most serious grumps can still actually drive the trains, not just watch, so crash away.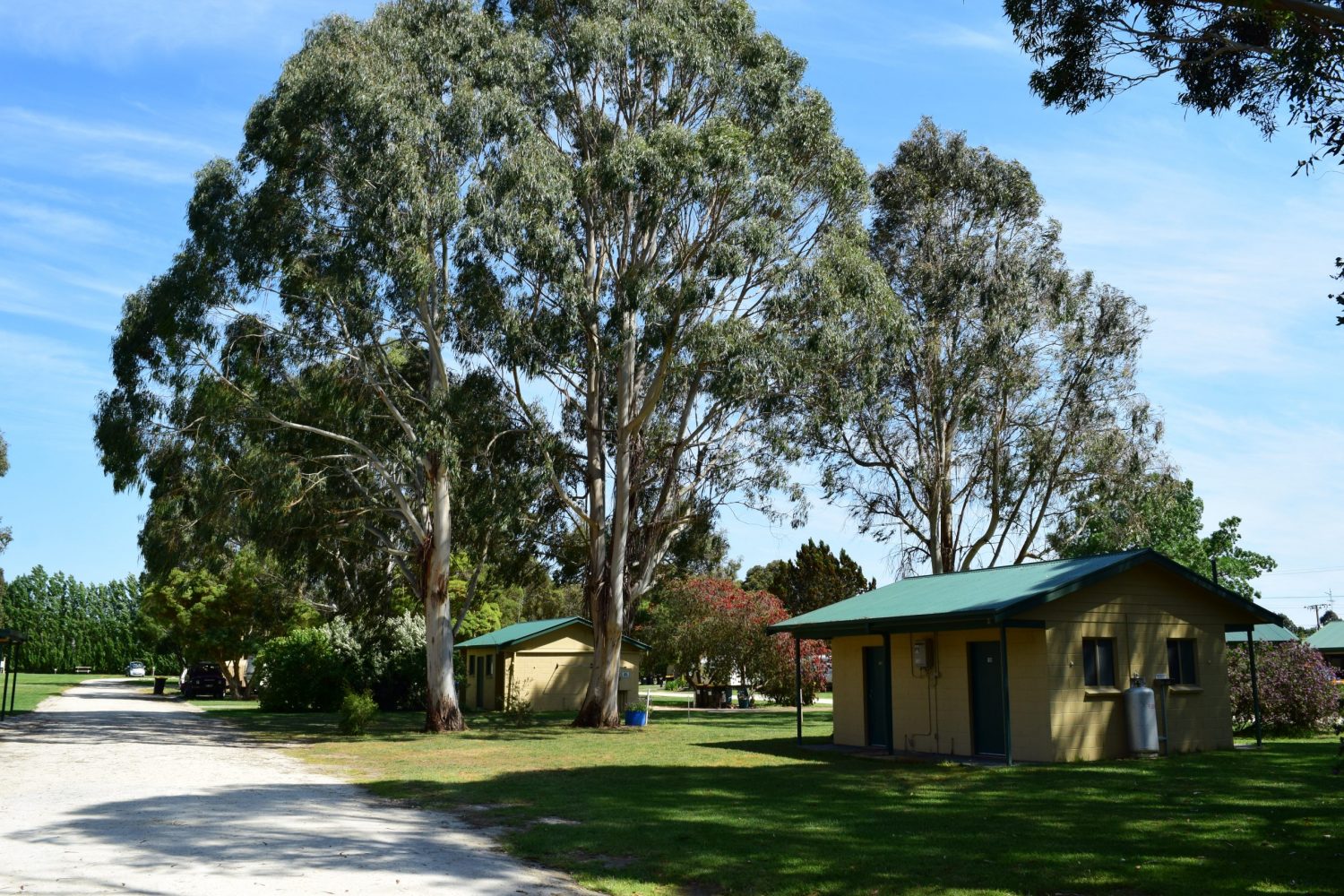 This unpretentious little town of Penola is only four hours from Adelaide or five hours from Melbourne, making it a perfect weekend getaway but somewhere you won't forget fast. There are plenty of places to stay as it seems every old cottage is a B&B. There is also a pleasant and spacious caravan park on the south side of town, and a little further on a free camping area for fully self-contained RV'ers.
If staying a couple of days, that means you can then also venture back to the north side of town where salubrious samplings of superb sauces soon start you shlurring your wordsthh slooowlly …
Hail Mary… Hail Mary… Hail Mary… TAXI!!!!
DESTINATION DETAILS
Penola is midway between Naracoorte and Mt Gambier in SA's south-east corner.

It is 17km from the Victorian border. For visitor information click here

The Coonawarra region is world-famous for its red wines and has won more 'Jimmy Watson' trophies for one-year-old red wine than any other wine district in Australia. Visit in October for the month-long Coonawarra Cabernet celebrations.

Mary MacKillop was the first of eight siblings, born in Melbourne on 15th January 1842, and celebrated her 19th birthday on arrival in Penola.

Mary was once excommunicated from the church. She died in Sydney

at age 67.

The Interactive Centre is open 10am to 4pm, seven days a week, except Good Friday and Christmas Day. Go to

www.mackilloppenola.org.au for more information.

The average temperature in summer is a pleasant 27°C
Words and images Chris Blakemore.