How not to buy a lemon caravan, part three: What's the legal way out?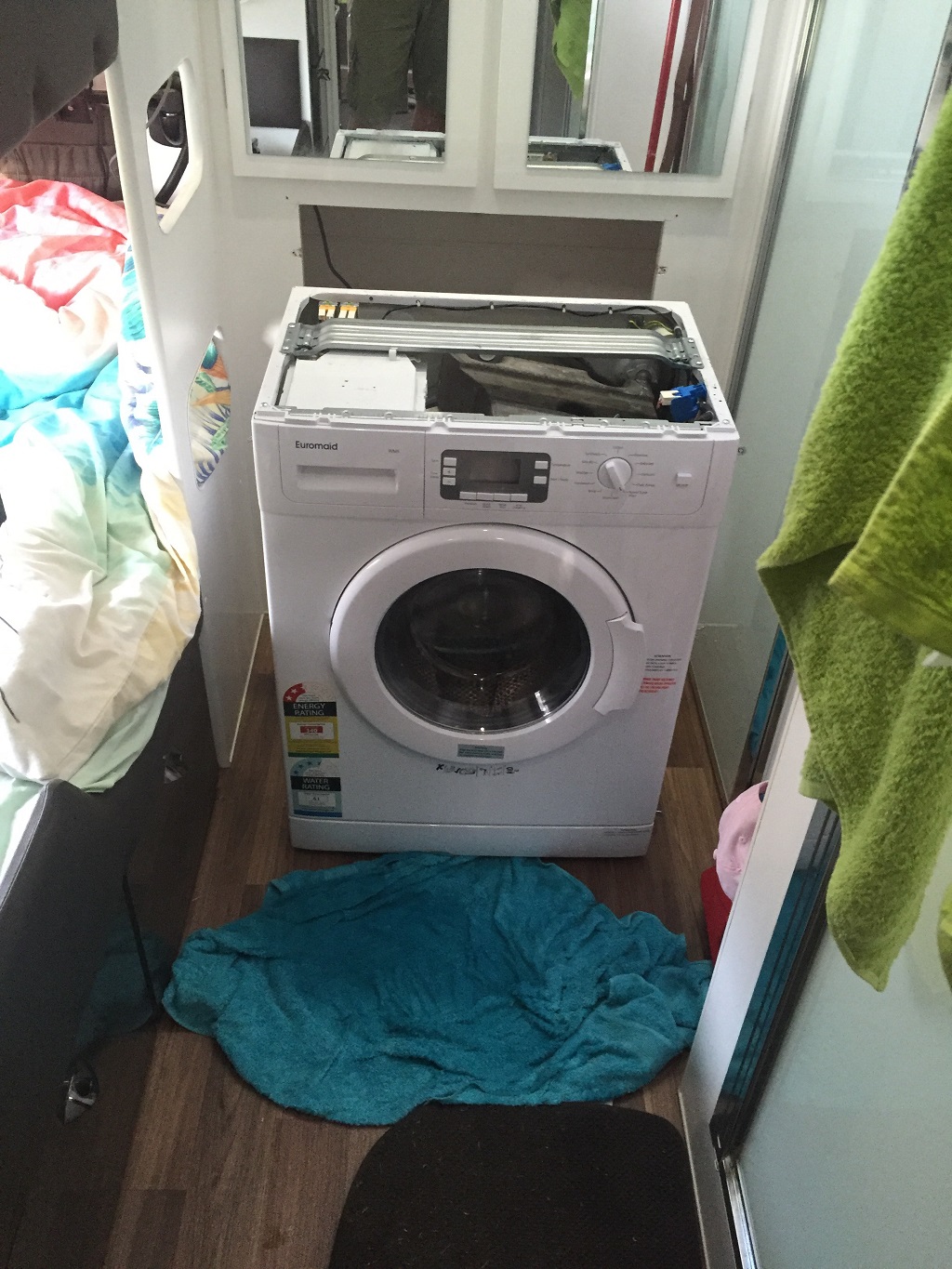 If you find yourself with a Lemon Caravan, then there are legal steps to follow. Be prepared to stand your ground but also to negotiate
About three days before we were due to collect our caravan, one of our children fell and badly broke an arm. Typically, the timing wasn't great, and of course, an operation was required to straighten and pin the broken bones. The snowball effect meant we couldn't pick up our caravan as arranged; everything was put on hold.
We had decided to buy a caravan about five years before this event. We were getting a bit older, and the kids were getting to that stage where they were too young to tent on their own but didn't want to share our tent. A caravan would provide a home to live in during our planned big trip around Australia and for short-term holidays in the meantime.
Following the broken bones, it was about four weeks past delivery date when we were finally able to travel from interstate to Melbourne to pick up our brand-new caravan.
Yay, we bought a caravan
The timeframe is significant because we had researched caravans, caravan manufacturers, and had hired a few of the ones we liked. We had numerous lists – the must-haves, the want-to-have and the luxuries. We also had three floorplans drawn up for what we, as a family, had decided worked for us. We also knew which manufacturers would custom build, and we had researched each one significantly.
We arrived at the manufacturer's yard for handover day, as had been pre-arranged with our contact person/sales rep. She was nowhere to be seen, and we were ushered into a private room to be told that she was running a couple of hours late.
We decided to take our plans and a pen and paper to the van to check it out and to note anything that was not to plan. After all, we had been informed by the manufacturer that this was necessary as sometimes things are missed.
There are certain points in life when sometimes you need to walk away from a situation, and we seriously should have walked away from this caravan and refused to accept it, but hindsight, as they say, is a wonderful thing.
We were shown our van by a different staff member to the one we had worked with, and it was glaringly obvious that there were problems. The rear awning arm was scratched back to bare metal and dented. There was a gouge out of the picnic table that was also back to metal and it had a small dent. The windows along that side had small surface scratches.
Things didn't improve and we soon had a list of more than 60 items that needed to be fixed. Some were minor – like the bunk-bed mattresses were too small – while others were major issues like the small holes in the vinyl floor. The pantry was incorrectly built, and the inside of one drawer had two screws poking through.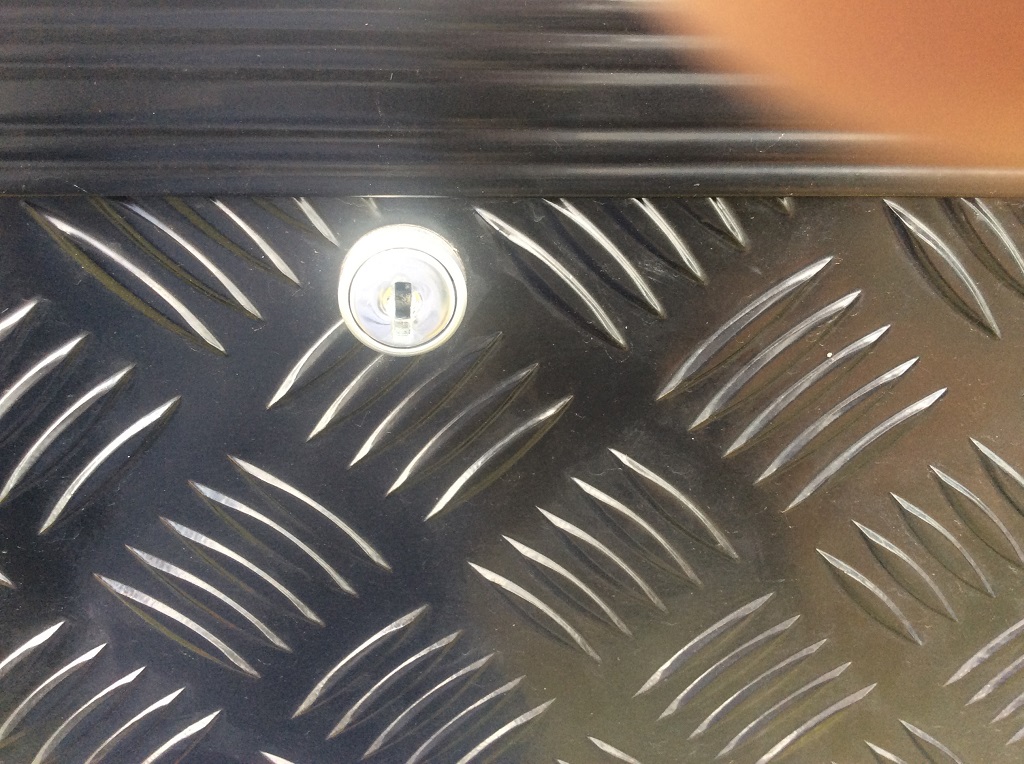 It was at this time that we asked for a ladder. However, we were assured that the van had been through their high-pressure cleaner/water test facility and there were no leaks. So no ladder was provided. Unfortunately, a week later, we found out that the main hutch in the van was not sealed when we had a small river in the van during a storm.
Our sales assistant finally arrived, however, she refused to enter our caravan to look at the issues. Now, I still laugh about this, but her excuse was because she was wearing high heels. Now, yes, those heels would have probably made more holes in our vinyl floor, but she was in charge of our handover, and yet she could not come into the van.
We spent the day getting things fixed, having them call in professionals from within the industry, and by the end of an exhausting day, they paid for a night's accommodation in a cabin. Our van was far from ready to leave their premises.
We returned the next day, and amid more drama, and with more faults identified, we spent another day watching repairs. Now, while they finally fixed the awning arm with a new one, I watched in horror as they coloured in the scratch on the picnic table with a black texta.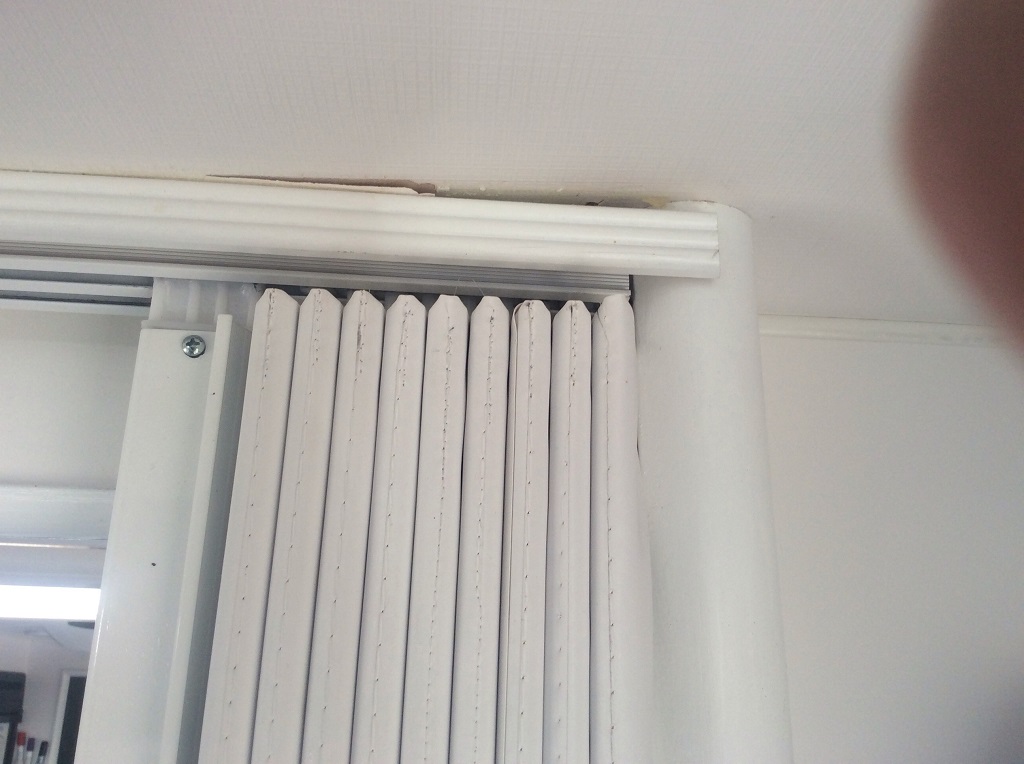 We spent the night sleeping in the caravan in the manufacturer's yard, as I refused to leave until everything had been rectified. I knew that if we left with the caravan, then we would be fighting to have the remainder of the issues fixed. Little did I know that we would end up at VACT with all the problems the van did have.
After three days of this process, we finally left with our new caravan, but not before an argument about how they insisted on the van being hooked up. They maintained that we were not capable of hooking-up a van correctly, and despite the fact we identified that the way to it was hooked up would cut the wires to the 12-pin plug when we turned a corner; we were treated like fools. And so, four of the wires from the van to the 12-pin plug were cut, and it was our problem to fix – apparently, we should not have hooked up that way.
We took the van home and, as mentioned, it leaked in the first storm. We identified more problems, and eventually the manufacturer sent someone out to look at the van. He ordered it towed to the nearest repairer – more than two hours from where lived.
We eventually got the caravan back, and it was in awesome condition – expect the new mattress (that had been drenched in the leak) was the wrong size. The company agreed to refund us a small portion of money to pay for a new mattress ourselves.
We leave home, for a while anyway
As we packed the caravan and left home to travel Australia, things went bad. The washing machine was not installed correctly and blew up during its first use and cracked an internal wall. It turned out that the washing machine was not built to be used in caravans.
It was during the repair of the wall in the van that the repairer spoke to us about van weights. He thought our van was overweight, but I was adamant that the van was not. I had a spreadsheet that listed every item in the van and its weight. We had the initial weighbridge certificate from the manufacturer, and I had worked out that we had weight allowance to spare. Well it turned out that they had under weighed the van by 125kg – our stated Tare weight was 125kg lighter than what the actual Tare weight was.
From here, things got interesting. The manufacturer insisted we take the caravan back to Melbourne, which we did – and we had to move out of it for three weeks. The van returned to us still damaged and without a working washing machine.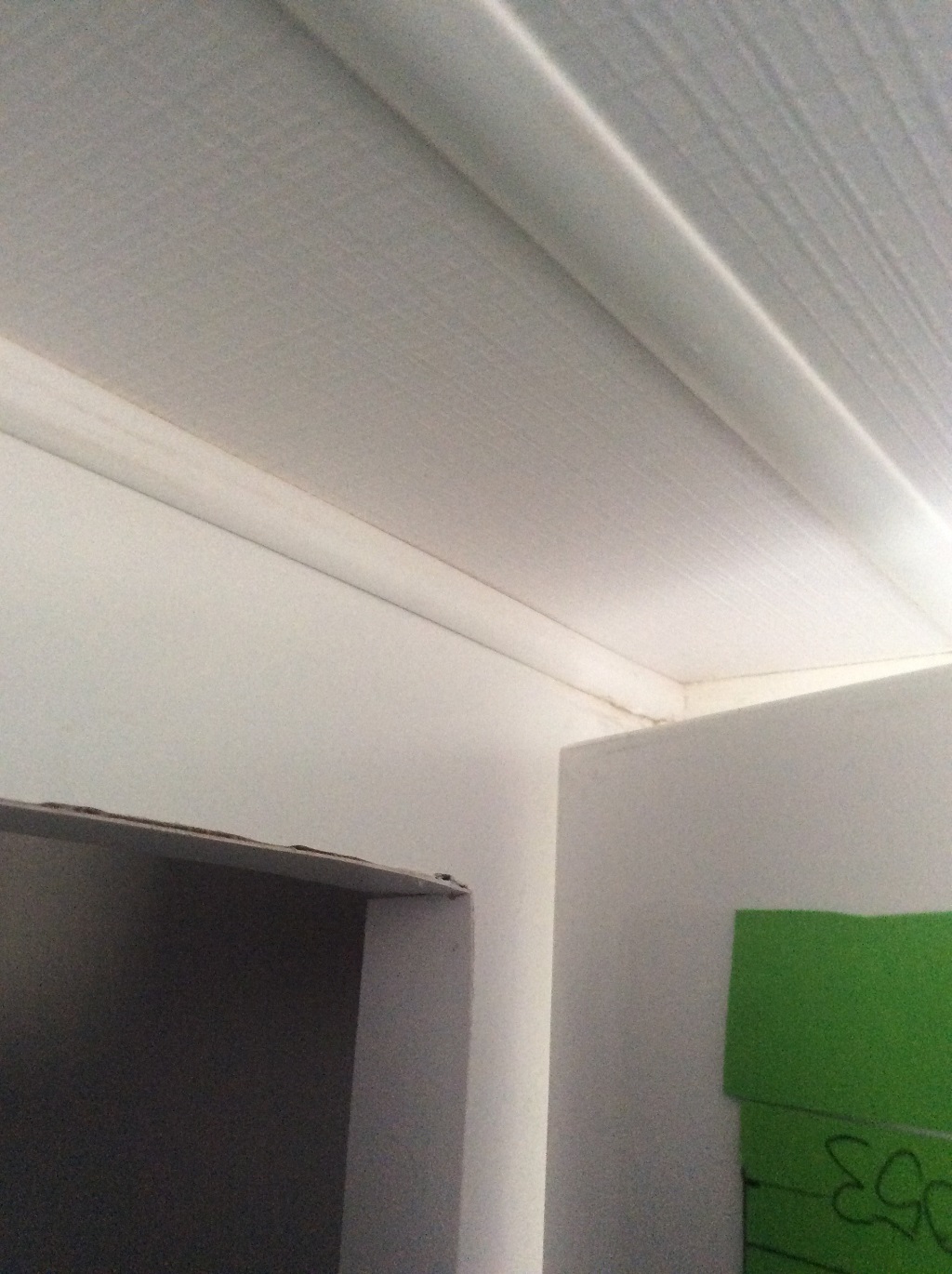 Things went from bad to worse, and eventually the van had to go off the road for more than six weeks. All of the internal laminate walls had to be replaced due to cracking and spider-veining, the van was overweight, and the internal door between the main bedroom and the lounge/kitchen had fallen down.
The van returned to us eight weeks later, and we could not tow it. The repairer had damaged the DO35 hitch, and he had put holes in the stone guard at the front. The repairer had removed laminate and then Bluetacked it back on, and there was a hole in the laminate under the couch. The new laminate that the manufacturer had sent up pre-cut was sitting in a puddle outside the van.
The manufacturer repaired the DO35 hitch and stated the van would only be repaired if we took it back to them in Melbourne. Further, they refused to discuss the weight issue.
WHAT TO DO ABOUT IT
It was at this time that I took action, which is a process of the following:
We wrote a letter outlining all the issues the van had had since day one. We did a column that stated if it had been fixed, attempted to be fixed or not fixed. We rejected the caravan in this letter and stated we wanted a new van or a refund.
The manufacturer contacted us, and a date was made to return the van to them for listed issues to be fixed.
I completed the paperwork online for Victorian Civil and Administrative Tribunal or VCAT.
I received my case number from VCAT.
I emailed all the details of my matter with attachments of letters, correspondence between the manufacturer and us and minutes from any meetings we had had. (VCAT Case Number in the subject line.)
We got an engineer's report and a report from a repairer.
We returned the caravan to the manufacturer. We had a meeting where they tried to bully us out of taking action. We went through the issues of the caravan. At one stage we were told to just tow the van in its overweight state, but if we were in an accident to make sure we released any water we were carrying to ensure the van complied.
We sent minutes from this meeting to the manufacturer. They didn't reply within five working days, so they accepted the minutes as true. We forwarded the minutes to VCAT under our case number.
We collected all our evidence:

Emails
Minutes
Pictures
Engineer's report
Repairer's report
Sales contact
Agreed drawings (ours had a caravan weight on it – this showed the van was heavier than they agreed when we signed the drawings)
Weighbridge certificates

Attended the mention day at VCAT in person.
Collected our van from the manufacturer with all the problems outstanding and with a new VIN Plate.
We took pictures of the new VIN plate and forwarded this to VCAT.
Read the engineer's report from the manufacturer and sort advice from the engineer who did our initial report. (added this report to my evidence)
Found another engineer and obtained a second report and response from both engineers in writing for VCAT.
Supplied these reports to VCAT and manufacturer. (Added these to my evidence above)
Attended a mention at VCAT via telephone to set a mediation date
Attended the mediation at VCAT in person. We had an outcome that we wanted and were not willing to negotiate. We made it clear that if we did not get out the outcome, we were happy to proceed to a hearing. The mediation started at 9am, and we walked away with an agreement in our favour at 4.30pm (with no lunch break). We refused to back down.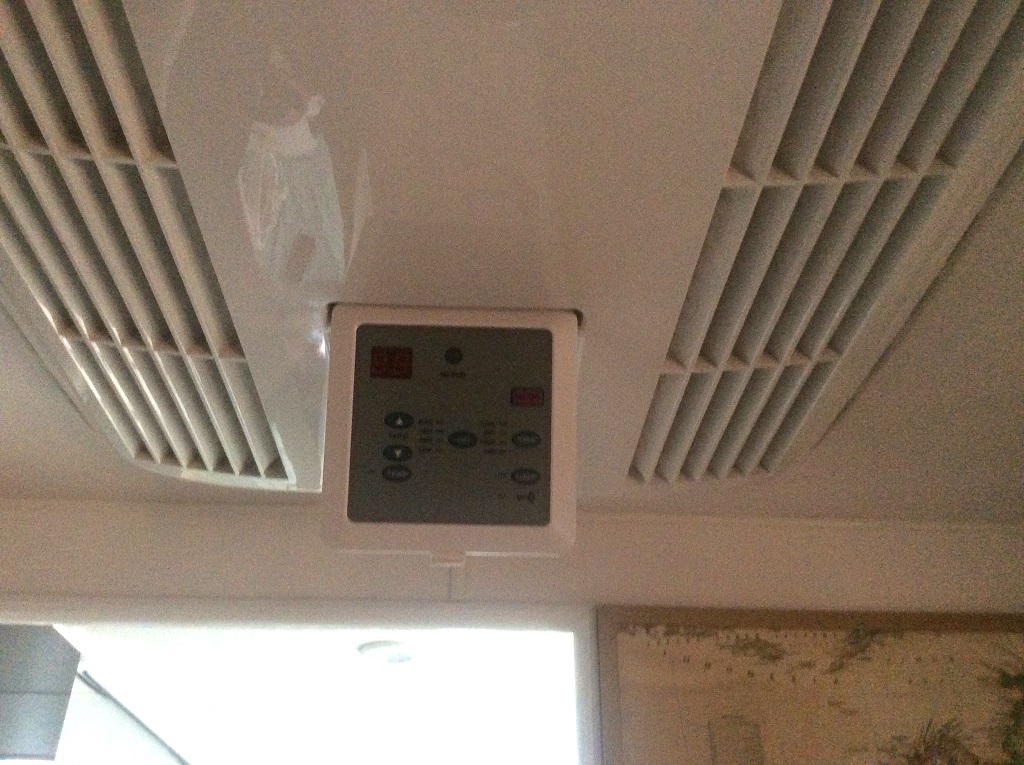 CONCLUSION
We cannot tell you the make of the van nor the agreement at VCAT, but we have enjoyed our caravan for several years now without any further issues.
When we attended VCAT for the mediation, the manufacturer attended with a Barrister and a Solicitor. They tried all the intimidation tactics they could, but we stayed firm in what was wrong with our van and used our evidence to prove this.
The system is set up that the manufacturer must have access to the caravan in order to fix any problems. This was the one thing we were told not to allow, yet it was the one thing that got us across the line. By giving access to the manufacturer to repair the van, we followed the law and by them failing to fix the caravan each time, it gave us more leverage at mediation.
Finally, if you're wondering – we do not have a weight problem any longer, and our van is perfectly legal.
If you missed part one and two of How Not to Buy a Lemon Caravan links are here and here
Words and images Jane Little
LINKS FOR STATE TRIBUNAL BODIES
VCAT (Victoria)
QCAT (Queensland)
NCAT (NSW)
SACAT (SA)
NTCAT (NT)
SAT (WA)
https://www.sat.justice.wa.gov.au/
ACAT (ACT)
Dept. Justice (TAS)
https://www.justice.tas.gov.au/tribunals
ACCC
https://www.accc.gov.au/contact-us/other-helpful-agencies/small-claims-tribunals