If you're looking for a new campsite to add to your 2022 bucket list then we might just have the answer to your travel prayers. Introducing Djarindjin Campground, perched around 190 kilometres north of Broome in the Dampier Peninsula (set to open in May 2022).
Camping with Custodians initiative
The campsite will be the newest addition to Western Australia's Camping with Custodians network of campgrounds. The initiative is an Australian-first program that develops high-quality campgrounds on Aboriginal lands which are open to the public and operated by the community.
Djarindjin Campground's experiences
From the spectacular natural landscape to the cultural experiences on offer, Djarindjin serves up a unique camping experience. Get to know the traditional ways of the Bardi saltwater people on one of the authentic Aboriginal cultural tours affiliated with the campsite.
On a Hunters Creek Tagalong Tour with Brian Lee, you can learn about local history, seasonal bush foods and traditional fishing and crabbing methods. The tour concludes under a shady tree where you can cook up your catch Bardi style on an open fire.
Other amazing experiences include:
Southern Cross at Lullumb Coastal Walk
Bundy's Cultural Tours
Ardyaloon Trochus Hatchery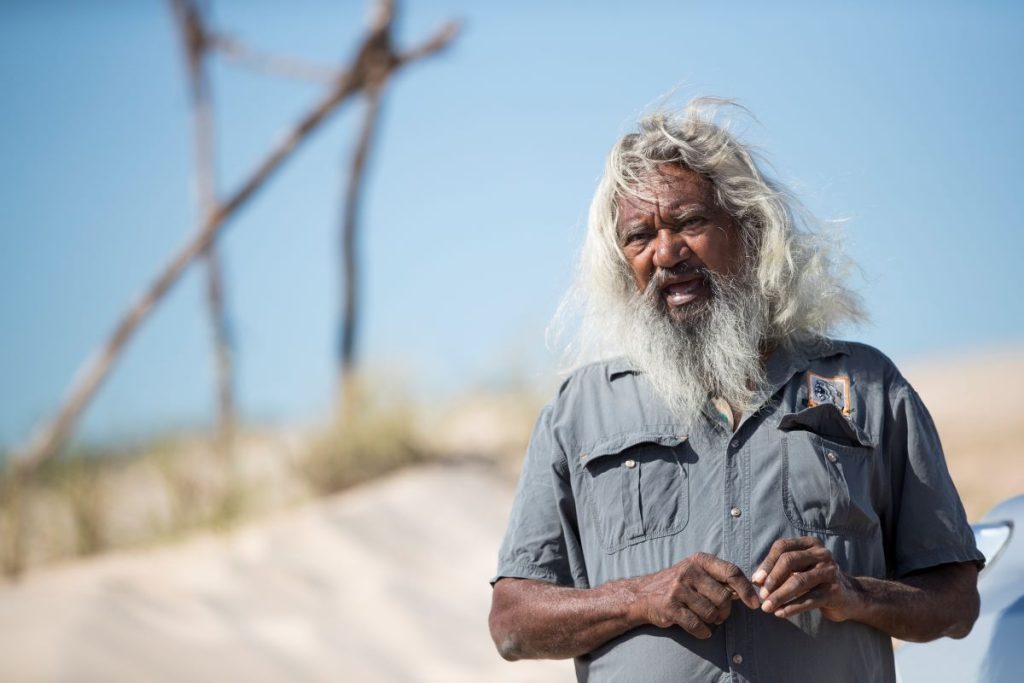 Campground facilities and costs
The campground is accessible off the newly sealed Cape Leveque Road and caters to large RVs and caravans. There are 37 powered sites, 10 unpowered sites and a small number of campsites. Amenities include extra-wide drive-through sites, a large camp kitchen, hot showers, a communal fire pit and a sheltered BBQ area. Powered sites are $50 per night and $30 for an unpowered site.
Djarindjin Campground is also the home to the Djarindjin Roadhouse. Here, you can find home-style takeaway food, coffee, basic groceries, gas bottle refills and fuel.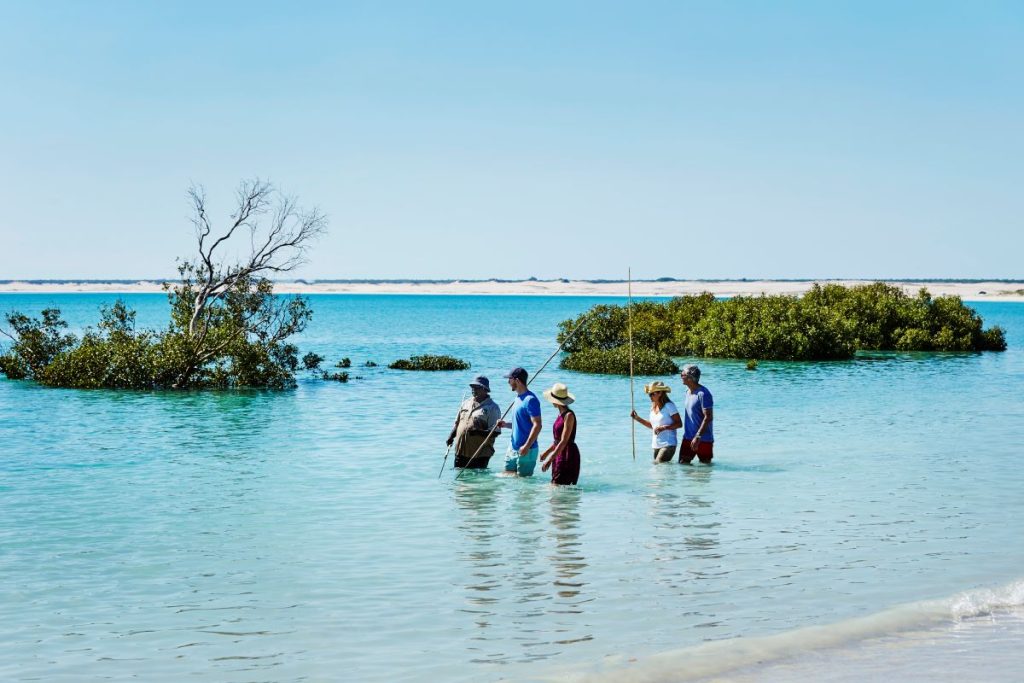 How to book into Djarindjin Campground
Book your campsite online for stays after 1 May 2022. The campground may open earlier, so if you would like to make a booking between 6 to 30 April, contact the Djarindjin Campground team.
The best time to visit Djarindjin Campground and the Dampier Peninsula
The best time to visit is in the dry season from May to October when the fish stop mucking around and start biting. According to Brian, "The fish stop mucking around and start biting. By July the humpback whales start to swim close to the shore on their way to their breeding grounds up north."
How to get there
If you've flown to Western Australia by plane as opposed to driving, four-wheel drives and camping gear can be hired in Broome.