CHOOSING A CARAVAN OR CAMPER-TRAILER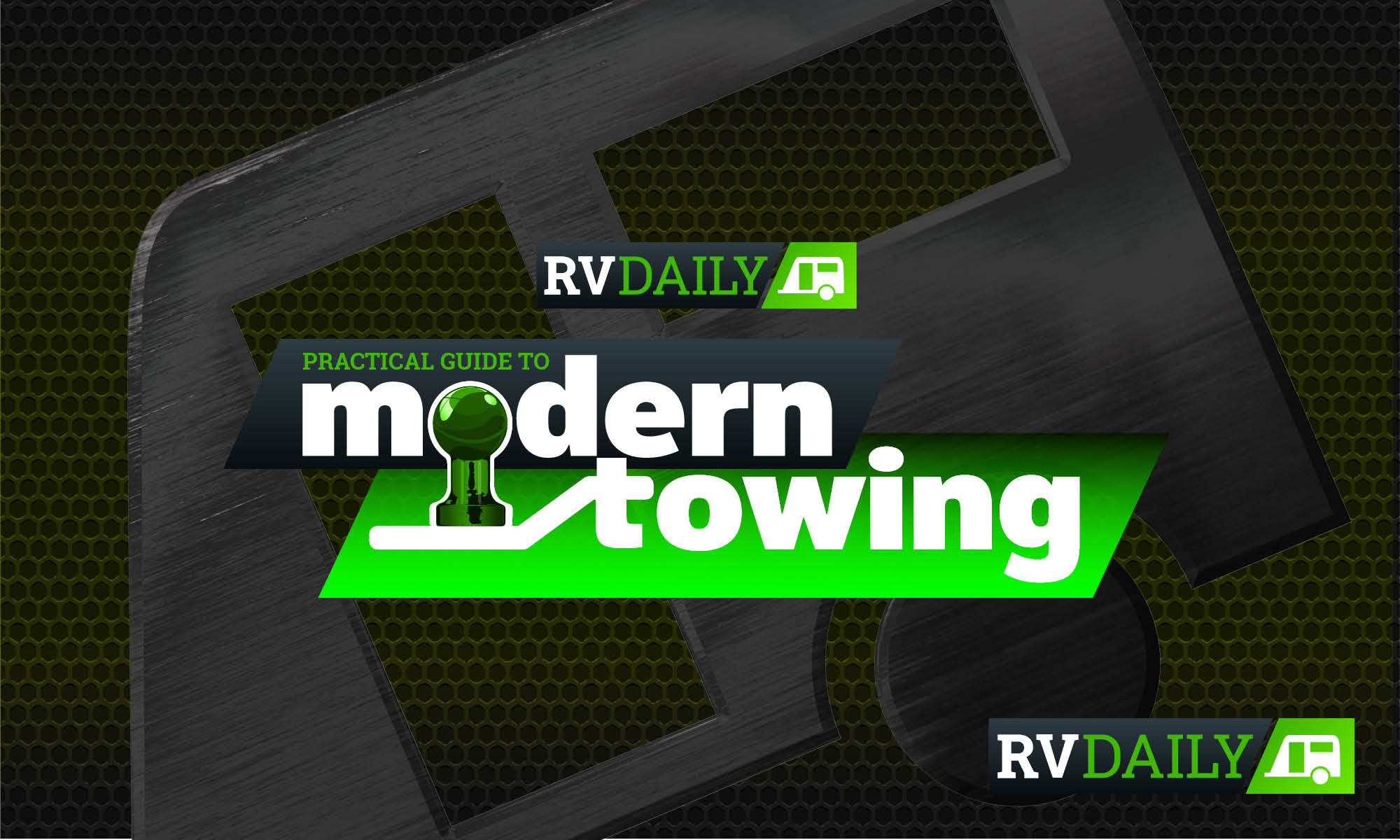 CLICK HERE TO READ THIS STORY IN OUR ONLINE MAGAZINE
WORDS JOHN WYER | IMAGES RV DAILY
Choosing a new caravan or camper-trailer can be a daunting experience. There are some differences in the approach of the experienced and those less so but the basics remain the same. Here are the important things to consider.
RESEARCH
A decade or two ago, research meant a visit to the local newsagent and you'd leave with a handful of RV (paper) magazines to read. Apart from visiting a dealer/manufacturer, a visit to an RV show would afford you a look around and maybe to put down a deposit on a 'show special'. For better or worse much has changed, with the most obvious being the widespread use of the internet and the rise of social media. A considerable amount of research can be done without leaving home but with that comes a few words of caution.
Firstly, there's nothing quite like a bit of touch, and a serious inspection above and below a manufacturer's product can tell you more than you need to know. On that subject, one or two importers of US products we know of will take orders for RVs sight-unseen. This route really is not for the inexperienced and for anyone considering this option, budgeting for an overseas factory visit might be wise.
While the internet is great for research, not all its information should be considered as accurate, particularly from self-appointed 'experts' on various forums. Some of the information available ranges from dodgy to illegal and where possible, should be cross-checked from multiple sources.
WEIGHT MATTERS ON TOW VEHICLES
Whether you buy a trailer to suit an existing tow vehicle or the other way around, it's crucial to understand the figures for maximum towing capacity, maximum towball weight and all related weight limits. See Chapter One of this series in Issue 22 (see link below) for more information.
The stated kerb weights on tow vehicles and tare weights for caravan/camper-trailers do not always take into account any accessories/extras that have been added and that can affect payload capacity. The best advice here is not to max out on weight limits but have 100kg to 200kg as 'spare' capacity all round; give yourself a safety margin and you should never exceed your legal limits.
CHOOSING A CARAVAN OR CAMPER-TRAILER FOR NEWBIES
Choosing a new trailer, whether it be caravan or camper can be a daunting experience for those who have never tried either lifestyle. The best advice here is to try before you buy. There are caravan and camper-trailer hire companies around and a week away in one might tell you everything you need to know. More prolific are motorhome/campervan hire companies, which makes renting one much easier.
It might not tell you much about towing, but it will still give the experience of the RV lifestyle. While unfortunate, if you realise the travelling lifestyle is not for you, it may well save you a considerable financial loss. If you love it, though, as a caravan/camper-trailer buyer, you have a better understand of the camping lifestyle and know just what to ask that hustling salesperson.
It's very easy to get blinded by the bling that's built into many RVs these days, but you may well learn that it's possible to live without an on-board washing machine, a large ensuite and that living outside really is the best. In turn, this may mean a much smaller caravan and smaller tow vehicle and/or cheaper fuel bills.
At the other end of the scale, that camper-trailer that folds down into a very small and lightweight towing package might look like a great idea. However, a few nights of wet canvas and high winds might well change that view and upscaling slightly to a hard-walled hybrid may save the marriage and the camping dream.
MAKING THE CHOICE FOR THOSE MORE EXPERIENCED
Even those who have been on the road for quite a few years, at some point decide to upgrade/upsize or do the opposite, in an effort to keep travelling.
However, research is still important. Apart from anything else, the RV market has changed considerably in recent years. Once it was just caravans, pop-tops and very basic side-fold camper-trailers. Now there are caravans and pop-tops with fold-out ends, slide-outs and hybrids (small caravans/hard-wall camper-trailers) of all shapes and size. Filling out the camper-trailer sector are rear-fold and forward-fold units, along with everything from very basic to expensive high-end trailers equipped with cutting-edge facilities. Although manufacturers and distributors will often advise well, sometimes social media sites will tell you important things you need to know from the user's perspective. (See related article in RV Daily Issue 5 in the link above).
CHOOSING A MAKE AND MODEL
There are plenty of RV manufacturers in Australia, some might suggest too many.
In a sea of similar models, it can make your choice difficult. So be prepared to give a prospective purchase close scrutiny – inside storage cupboards and external storage bins may give the best clues for workmanship and certainly be prepared to have a good look underneath for any clues about quality that are difficult to see elsewhere. Where possible with a new purchase, enquire about a factory visit. That can often be revealing and tell much about general caravan/camper-trailer construction.
TANDEM OR SINGLE-AXLE CARAVANS
Noticeable by their absence until recently, single-axle vans seem to have made a return. Are there benefits to either? In many ways it's horses for courses; single-axle caravans are often smaller and therefore lighter, many with a simpler suspension system. The need for a second set of wheels is usually determined by the load mass on the axles and the length of the van. Although with less living space, a single-axle van is more suitable for serious off-road travel – it's more manoeuvrable, often has a better departure angle and being lighter it places less stress on the tow vehicle and driver. One advantage of a tandem axle set-up is that it is much easier to get the heavy items, including the water tanks, above or very near the wheels, which is important for stability.
SUSPENSION SYSTEMS
Broadly speaking, simple leaf spring (load sharing for tandem axles) suspension is used for on-road travel while independent set ups, made by companies like Vehicle Components, with trailing arms, coil springs or airbags and shock absorbers are used for off-road travel. Both can be used for the other of course; ground clearance being an important factor. Other designs such as Simplicity's design uses leaf springs but is still independent. Although AL-KO has recently developed its Enduro Outback system, both it and Dexter market a rubber torsion design that works very well. You need to weigh up the pros and cons but something to keep in mind is the ease of repair and spare part availability, particularly in remote locations.
Wheels don't get much of a mention but most manufacturers' use alloy wheels because they look good and are easy to maintain. Some hardcore off-road builders opt for steel wheels, mostly for strength reasons to avoid cracking.
ON OR OFF-ROAD?
There's no doubt there's a craze for off-road caravans. Many buyers think: "I might just do those rough outback tracks one day" and therefore buy an off-road caravan. Which is fine, except that many an 'off-road' caravan because of the uprated suspension gear, steelwork and in some cases framing, carries a weight penalty. Not to mention extra expense. Other travellers in the 'might do' category take a different tack. They simply buy a conventional caravan, fit out their 4WD with a roof-top tent (or pack a simple tent), add in a small cooker and fridge and leave the van behind when off-road travel beckons.
Off-road is a term that's been bandied about a little too loosely in the caravan industry. While there are a number of good specialist manufacturers who build a caravan purely for off-road use, there are many more mainstream builders who just put a heavy-duty chassis and independent suspension under a normal on-road caravan. Ask a manufacturer: What is the difference between your off-road and on-road caravans? Bright-coloured suspension or all-black paint jobs do not necessarily an off-road caravan make. Semi off-road or Multi Terrain models – usually an uprated suspension system and higher ground clearance – is a more honest description and probably what any number of off-road buyers will actually need.
Most camper-trailers are built for off-road use, designed to be used with four-wheel drives and ideal for bush and beach travel. Ground clearance is not usually an issue but something to watch out for is clearance on the drawbar during tight turns. Stoneguards can make contact with the tow vehicle – do I hear the sound of breaking tail lights? Long drawbars loaded with fridges, generators and jerry cans often have a very high towball mass.
SIDE, REAR OR FORWARD FOLD
Some years ago, most of the camper-trailers on the market were side-fold units with a lesser amount of rear folds. The major asset of side-folds was that a considerable amount of under canvas area could be created and they were relatively cheap. The downside was a lengthy set-up time and only the main bed was off the ground. Rear-folds with a hard floor are much quicker to set up and great for overnight stops. Forward-folds, where the main bed sits over the front of the trailer, are a more recent development and with both their main bed area and simple seating area on the trailer areas, they have a smaller footprint. Erection time is about the same as a rear-fold.
GENERAL CONSTRUCTION
It's always good to ask how a caravan is put together. The debate over aluminium or timber frames comes up frequently but the fact that most specialist off-road manufacturers and Australia's largest manufacturer use aluminium tells you something. In the outfield and rapidly moving infield are manufacturers who build vans using a sandwich panel, either fibreglass or aluminium, composite construction with no frame; definitely a weight-saving idea. When looking inside a van, study the cabinetry construction. Some use a timber frame, some aluminium, and there are pluses and minuses to both. What does matter is what's used for the sheeting, lightweight plys or composites being best – they don't get affected by water. Manufacturers have good reasons for doing what they do. However, if they answer your question by talking about what a competitor is doing, it's time to move on.
Similarly, with camper-trailers it's always good to know how things are put together, where the components are made, who makes the canvas and where the various appliances are sourced from.
IMPORTS
Imported caravans and camper-trailers are readily available. In the main, the former from Britain and Europe, the latter from China. There are a few RVs imported from the USA but these are either motorhomes or fifth wheelers. Generally, US imports require the most electrical and gas conversion work.
European caravans and motorhomes are often seen to be a bit lightweight (which they are, literally speaking) and not suitable for Australian conditions, which they certainly are. Most of the importers Australianise, i.e. add a few outriggers and a bit more steel to their chassis as well as lifting them a bit, and as long as the intention is to spend most travel time on sealed roads, then there should be no problem. One advantage is that a lighter tow vehicle can be used.
Chinese-built camper-trailers are a different kettle of fish, with the earlier full import ones having a very tarnished reputation. What most importers do now is import the tub, or the trailer body and chassis, and do much of the rest of the fit-out here
in Australia. Good questions to ask salespeople is the provenance of the product, where was it built, what was fitted in Australia, how the gas and electrical compliance were done and about spare parts and warranties.
ACCESSORIES:
ESSENTIAL AND OTHERWISE
Most caravans and camper-trailers, at least the upmarket ones, come with just about everything needed for RV travel – cooker, fridge, microwave oven, water heater and air-conditioner. Many caravans come with an ensuite bathroom, at least one circa 100AH battery is fairly standard, as is a flat-screen digital TV and an awning.
There really doesn't seem to be much to add to that list when camping but of course there is. New van/camper-trailer owners will be looking for power leads, wheel chocks, hoses and other essentials. However, upgrades in battery capacity, larger water tanks, solar panels, washing machines, second fridges and satellite TV are possible too. Just about everything depends on the chosen style of travel and whether caravan parks are to be regularly used. In that case, for instance, there's less reliance on high-capacity batteries and chargers and most caravan parks have a laundry – less weight to carry around.
In development terms, the best would be sway control systems. Two quite well known on the Australian market are AL-KO's ESC and Dexter's Sway Control. What both do is monitor lateral movements and apply the trailer brakes automatically to bring a sway under control. It's a bit like the driver manually applying the electric brakes but it's much faster and can operate the brakes on either side individually rather than at the same time. In a sway situation, it's one less thing to think about and a very good option to consider as essential.
WARRANTY AND SERVICING
Often in the excitement of a purchase, matters like warranty and servicing are forgotten. Be prepared to ask about specifics, particularly if making a factory purchase a long way from your home state. There are items in any caravan or camper-trailer that do require servicing and it's useful to know who can do that sort of work.
LASTLY
Choosing a new caravan or camper-trailer is a very expensive purchase for most people. One of the golden rules is to take your time. Have a good look around at what is available. Chat to existing owners when you can find them – often a very valuable source of information. Attend RV shows with pen, paper and tape measure in hand. Be prepared to make several visits to dealers, manufacturers and shows.
That way you'll be making sure your dream purchase can be enjoyed for
many years.