Campfire Conversations: An artistic connection to our land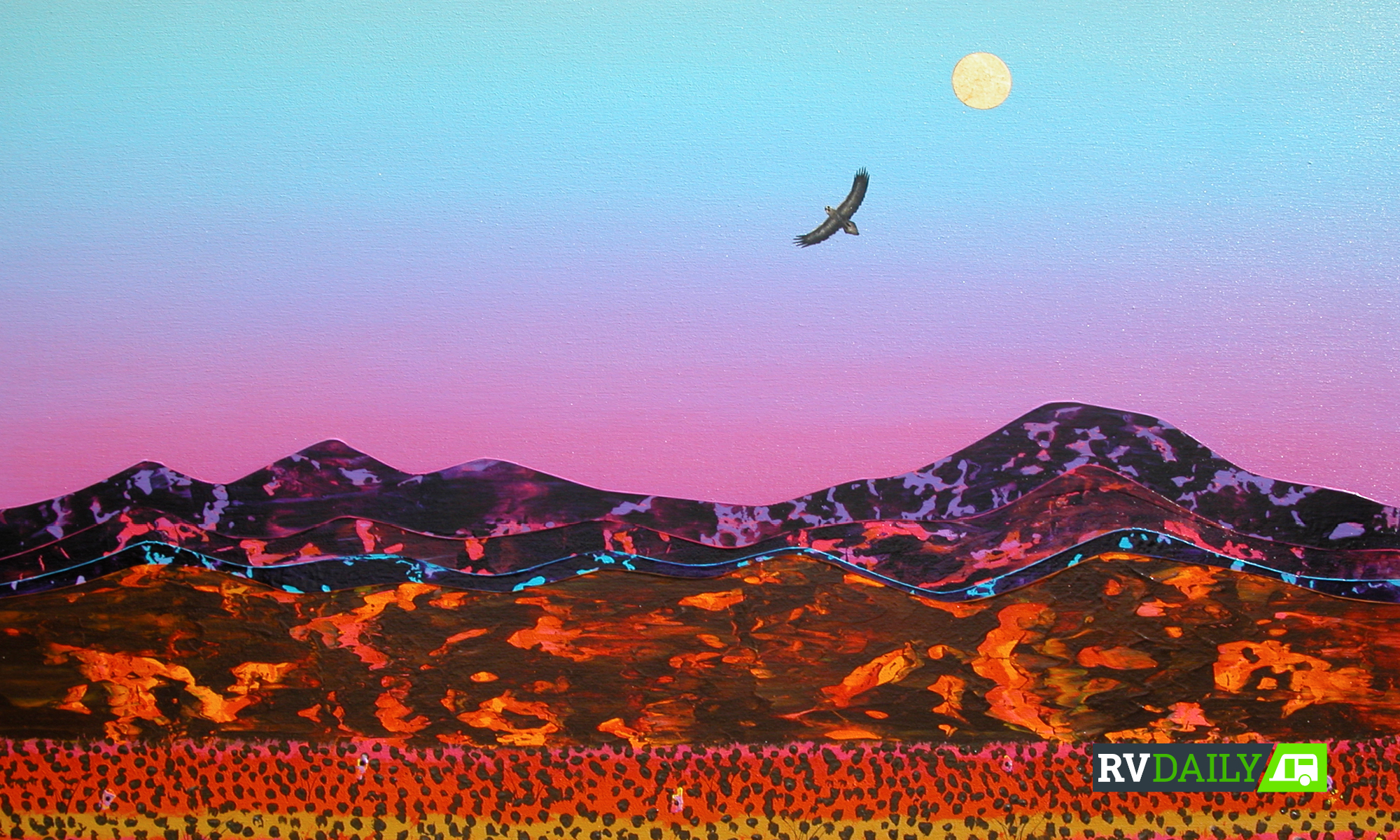 Forget cameras, videos and drones, this Aussie uses canvas to capture our great landscapes
Most caravanners and campers use a camera, a mobile phone or a drone to capture wonderful Australian images. They freeze a moment in time that is never to be repeated. They might get them printed, with photos usually ending up in a box; others categorise and store them on a computer … but I do wonder, how many times do they actually look at them?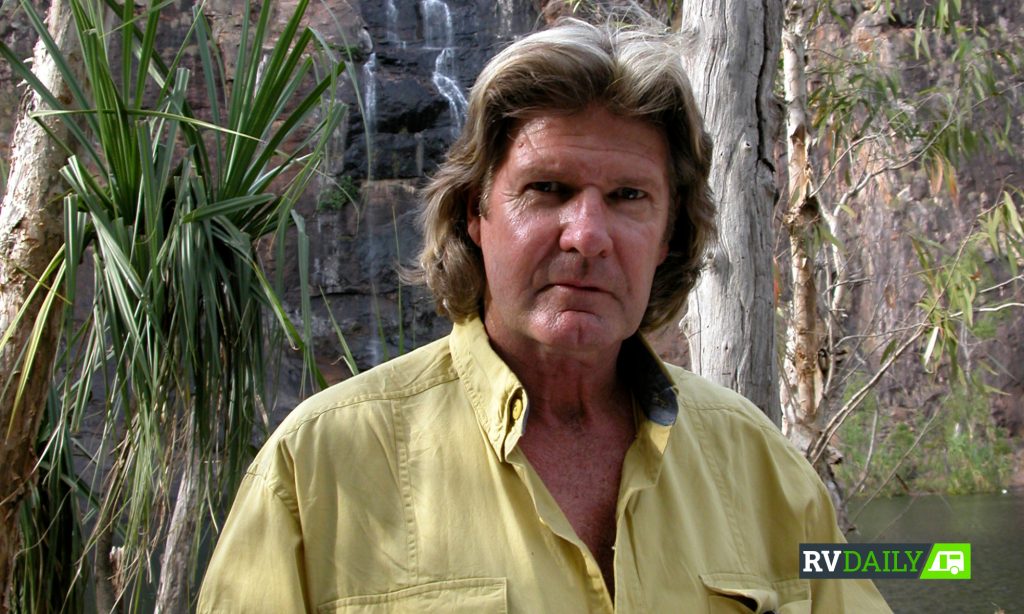 Well, I've met a guy that has spent a long time capturing his images on canvas. It's not instant – there's research, a lot of travelling, waiting for light, some sketching, and then onto canvas. He creates unique pieces of art, art that not only adorns his walls, but those of others the world over.
Peter Coad is an artist that has travelled the world, but more importantly, to me, he has travelled Australia. As I mentioned, he'll wait for the light and conditions to be right, just like most professional photographers or cinematographers. He has travelled near and far, from the Gibb River Road to the Grampians, the Coorong to the Flinders and beyond.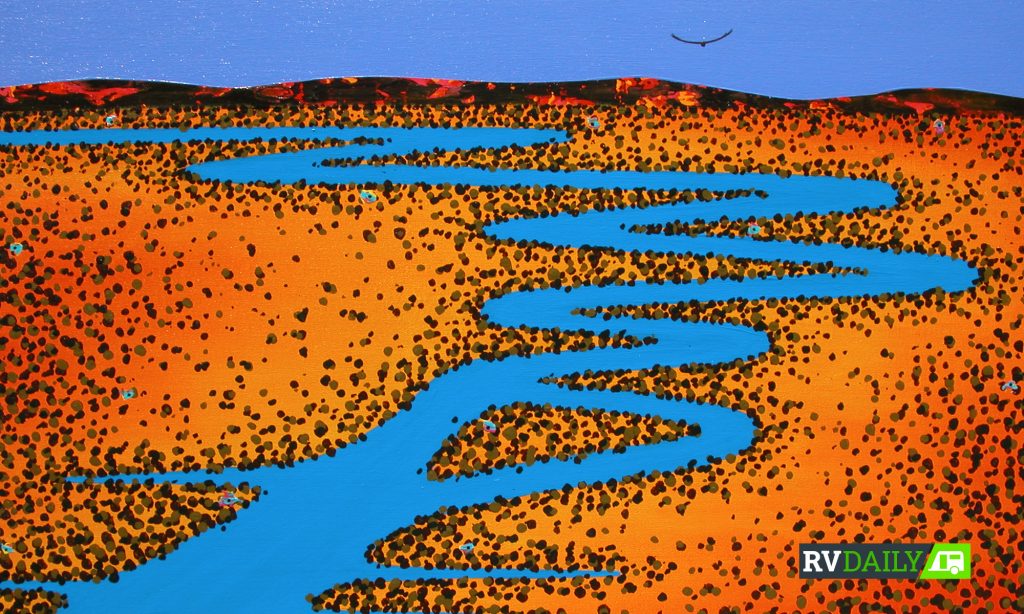 In fact, the Flinders is where I first 'met' Peter, on the walls of the Prairie Hotel, then again at an exhibition at Artworx, a gallery in Goolwa, South Australia. But here, I also had a chance to meet the man. We were soon sitting around the campfire, well, it was fire ban season, so a table with a great view (added sound for effect); we even had a couple of kookaburras drop by for a laugh.
Peter has a couple of rooms in his house for studios, but I suspect his main 'studio', his main inspiration, is Australia itself; the landscapes, the light, the people. Peter feels he has a connection to the land, and it shows. I'll let him explain.