5 Ripper Bush Camps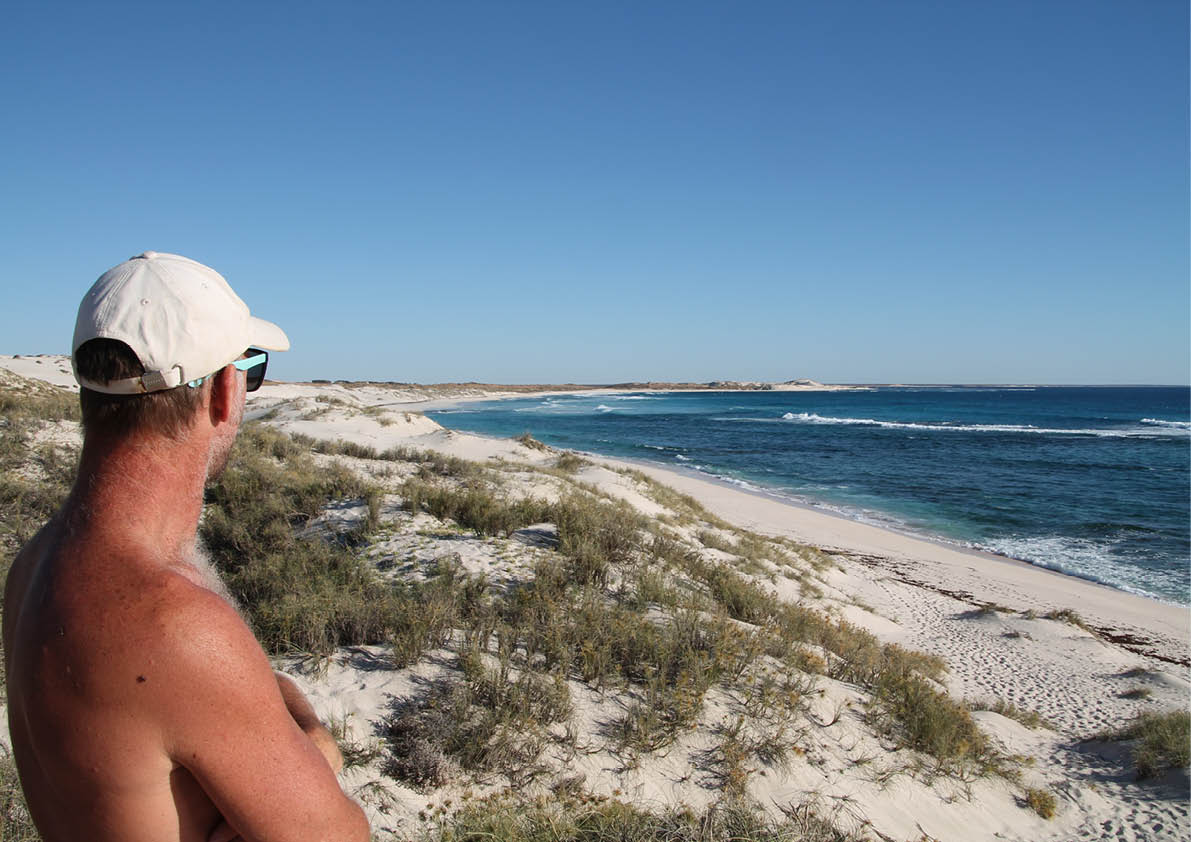 From the beach to the outback, it's surprising where a relatively secluded spot for a swim, walk or wildlife watch can be found
By Melinda Uys
1 Gillards Beach Campground, Mimosa Rocks National Park, NSW
The idea of four kilometres of winding dirt road might put off some, but at the end of this pretty drive through a spotted gum forest is one of the most gorgeous campsites on the NSW south coast. Gillards Beach is a veritable hotspot of beachside recreation, with excellent surfing, fishing and walking opportunities to be had from within 30 metres of this beach-front camp.
For images, videos and the full RV Daily experience, read this in our online magazine.
There are three camp areas, the first is suited to groups of camper-trailers and tents, while the two northern ones are more open and can fit larger rigs and motorhomes. Bookings are unavailable so it's definitely a first-come, first-served for the more private or beach-front spots. Regardless, the sound of the Pacific Ocean crashing up against the shore, wallabies, goannas, dolphins and that beautiful ocean scent are omnipresent throughout.
Even with the nearest town being a mere 15 kilometres away, Gillards Beach has the feeling of being miles from everywhere.
Fees: The NSW National Park fees of $11.50 per adult and $6.00 per child may be exorbitant, but well worth it
Facilities: Drop toilets, gas barbecues
Fires: Yes. BYO firewood
Pets: No
Access Rating: Easy though the winding dirt road might put off the less experienced pulling a large van
GPS Location: 36° 39' 35" S 150° 00' 05" E
2 Camooweal Billabong, Camooweal, QLD
Seeing any kind of watercourse when you're driving between Queensland and the Northern Territory always feels luxurious and beautifully foreign. The Camooweal Billabong with it's vibrant birdlife, waterlilies and sprawling shaded campsites is almost oasis-like after the seemingly monotonous driving of the outback.
Camping is available along both sides of the billabong, the western side stretches on for a few kilometres providing plenty of opportunities for your own piece of seclusion among the trees.
Pop into town 1.5km away for a pub meal, or sit about and relax beside the water. Be sure to take time out to watch the pelicans and brolgas fish among the lilies as the sun goes down in those fiery peach colours of the flat Australian outback. The show continues when it's completely dark and the stars shine unhindered by town lights. Like all outback Queensland spots, if it rains you're going to encounter trouble manoeuvring through the mud; this is a dry weather only spot.
Fees: Free
Facilities: None, though there is a dump point, drinking water and public toilets available in Camooweal itself
Fires: Yes
Pets: Yes
Access Rating: Easy but DO NOT attempt to get in (or out of) here when wet
GPS Location: 19° 55' 37" S 138° 06' 54" E
3 Barnett River Gorge, WA
There comes a time travelling along the Gibb River Road in the middle of the isolated Kimberley region when all you want is a secluded patch of country to yourself. Finding this particular deserted little gem off the well beaten track was nothing short of miraculous.
Once you turn off the Gibb, the road into the Barnett River Gorge deteriorates spectacularly, but after three bumpy kilometres, a small area opens up among the gums and cattle and you have found your piece of Kimberley country.
Apart from a few hand-painted signs, the only indicator that this is a campground is the evidence of other campers. The small area is sandy in places and a creek gurgles along beside it. A short walk up the stone markered track takes you to the top of the Barnett River Gorge which, while relatively small compared to others, has one golden redeeming feature; it is generally devoid of people.
Fees: Free
Facilities: None
Fires: Yes
Pets: Yes
Access Rating: Moderate. The track in is rough and there are sandy sections
GPS Location: 16° 32' 8" S  126° 7' 56" E
4 Pyramid Campground, Porcupine Gorge National Park, QLD
The Pyramid Campground is a great bush campsite for those with big rigs and no desire to take them on dirt roads. This hotspot is located at the end of the bitumen through Hughenden, savannah plains and cattle country.
Bookings are required as sites are dedicated to caravan, camper-trailer or tent-use only. The fairly level sites, some drive through, are well spread out, most have a fire ring and there are two composting toilets within the campground.
Set amid eucalypts and wattles, flocks of black cockatoos fly overhead while the sounds of myriad other bird and animal life can be heard around and down in the gorge below. Cut out of sandstone, the gorge, a 1.2 km walk straight down is a wonderland of permanent waterholes, crystal-clear water and bubbling creeks making for a beautiful place to explore.
Fees: $6.15 per person
Facilities: Composting toilets, picnic tables
Fires: Yes, in fire rings only. BYO firewood
Pets: No
Access Rating: Easy
GPS Location: 20° 20' 44" S 144° 27' 39" E
5 Warroora Station, Ningaloo, WA
Situated on around 25 kilometres of pristine Ningaloo National Marine Park coastline, this ecologically conscious family-run station has seven designated campsites to suit almost every set-up and personality type. A long row of rigs can be found on 14 Mile Beach with television aerials pointing up while camp chairs face the calm waters of a large, impossibly blue lagoon. On the other end of the spectrum, Black Moon Cliff has a smaller number of isolated ocean view sites for those looking for a little less crowd. It doesn't really matter where you stay at Warroora Station, you're in for an amazing Ningaloo Marine Park experience, but it was the Stevens campground which stole my heart.
Pick a spot among the low coastal heath and walk off last night's sundowners by trudging over the large dune protecting you from the prevailing wind to a piece of paradise. To the right is a nice surf break and a deep trench with large fish getting about in it, in front sits a spectacularly clear lagoon with lots of coral bommies for amazing snorkelling. To the left there are small oysters on the rocky outcrops and that white, white sand as far as the eye can see. Best of all? We shared this magical spot with only a few others.
Fees: $10 per person per night or $50 for seven days per person. Children free
Facilities: None. Must have your own chemical toilet or hire one from the station
Fires: Yes; BYO wood or buy from the Homestead
Pets: Dogs only on a leash
Access Rating: Moderate to difficult
GPS Location: 23° 27' 9" S 113° 46' 51" E