No matter what the season, there's always somewhere to kayak. Here's our list of the top 10 spots around Australia to use your kayak. Plus, which type of kayak is right for you.
You've made it to your favourite destination, set up camp and start relaxing then you start wondering what's just up the river or around that headland? Maybe you spot a great fishing spot but haven't got a tinnie. The answer could include a kayak. Kayaks are light in weight, can be pretty cheap and can get you to those places you have only thought about. You can launch them into the sea or a small inland lake. Get some exercise at the same time as sitting and watching the scenery drift by. Or perhaps you are being towed along by that big Murray cod you've just hooked.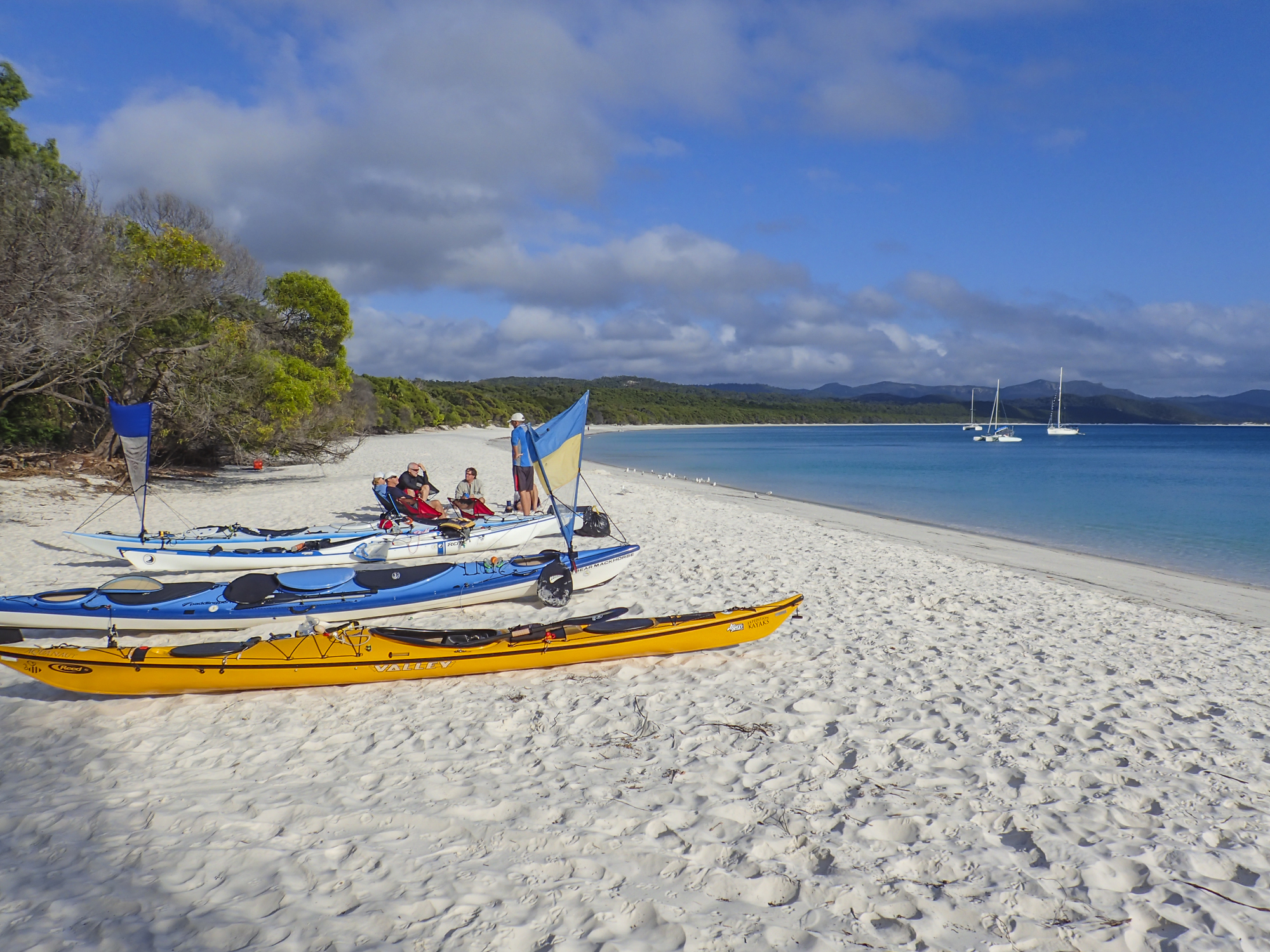 Okay, how do I start?
Kayaks come in different shapes and sizes just like people, so which one is the one for you? Most people start off with a plastic sit-on-top, which is great as they don't require a big cash outlay. This is also good, just in case kayaking is not for you – although I'm yet to meet anyone who doesn't enjoy a good paddle.
My kayak journey started with a sit-on-top plastic kayak. This was great as it easily fitted on the roof racks and made trips to inshore Moreton Bay islands like Coochiemudlo possible. We saw turtles up close, as well as dolphins teaching their young how to catch catfish. In a kayak, you can sneak up to feeding dugongs and birdlife while exploring the mangroves at high tide.
The upper reaches of the Tweed and Clarence rivers were explored on a sit-on-top (by me anyway). Shallow water and rocks weren't a problem as the plastic hull might get a few scratches but that was a small price to pay to spy platypus in their natural habitat. Sit-on tops are great too, because you can get on and off them relatively easily. They also don't break if you take them in the surf and they get pounded onto the sand. Just remember your body is not as tough so take it easy.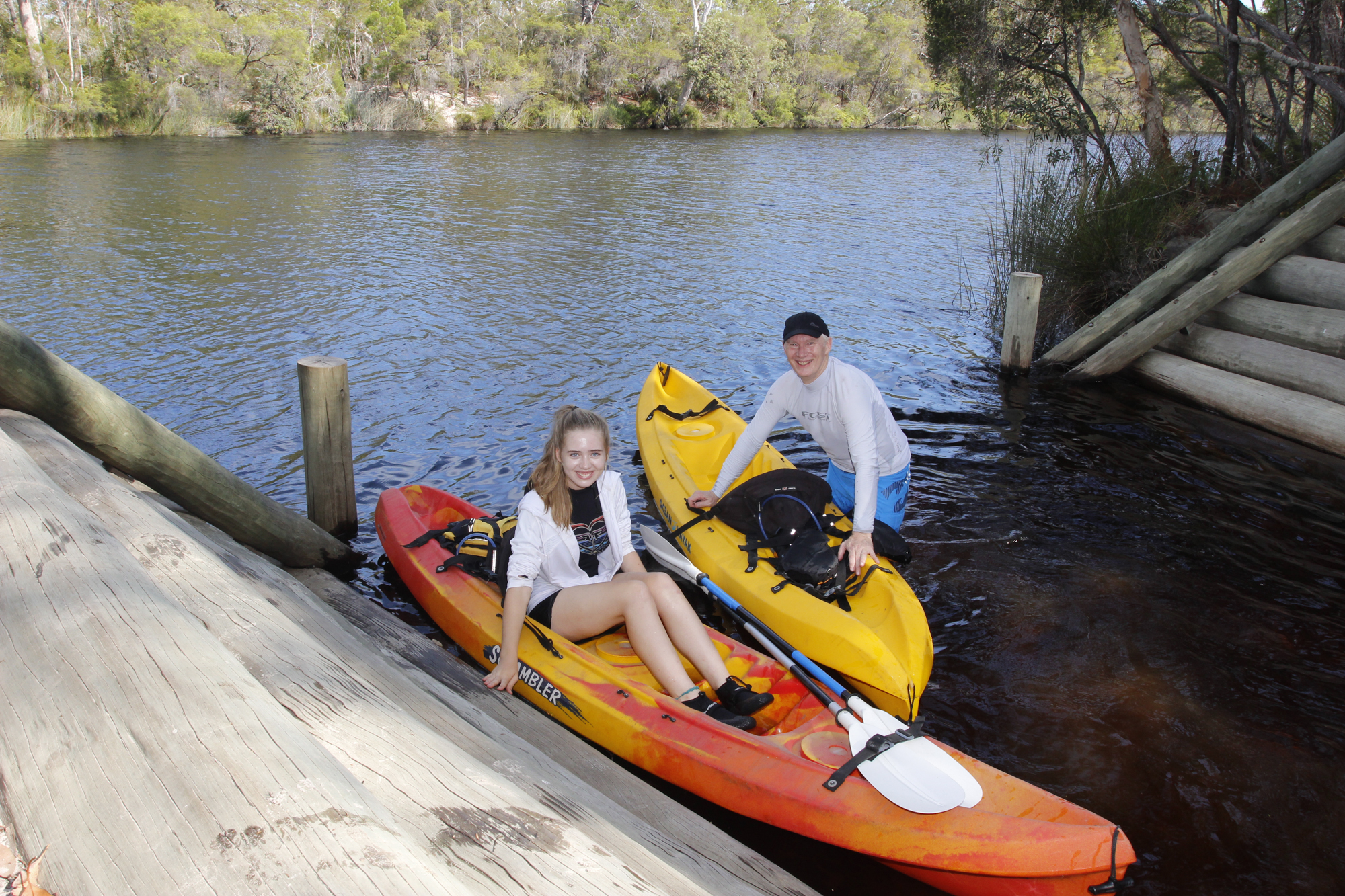 What to look for in a sit-on-top kayak?
Colour shouldn't be the only deciding factor as they do come in different shapes. Generally, the wider the kayak, the more stable it is. The problem with this is that the wider it is, the more difficult it can be to paddle. Length is a bit like this too. Shorter kayaks are likely to be more manoeuvrable but slower and more difficult to paddle in a straight line or for longer distances.
My first kayak was 2.4m long, not too wide but quite stable. I could paddle it around with my 10-year-old daughter on the back or an esky full of food and drink for an upstream picnic. I did fish off it – even caught the odd fish – and it handled small river rapids and surf breaks. A friend of mine got a sit-on-top that was shorter and wider but could never keep up with mine. Size does matter.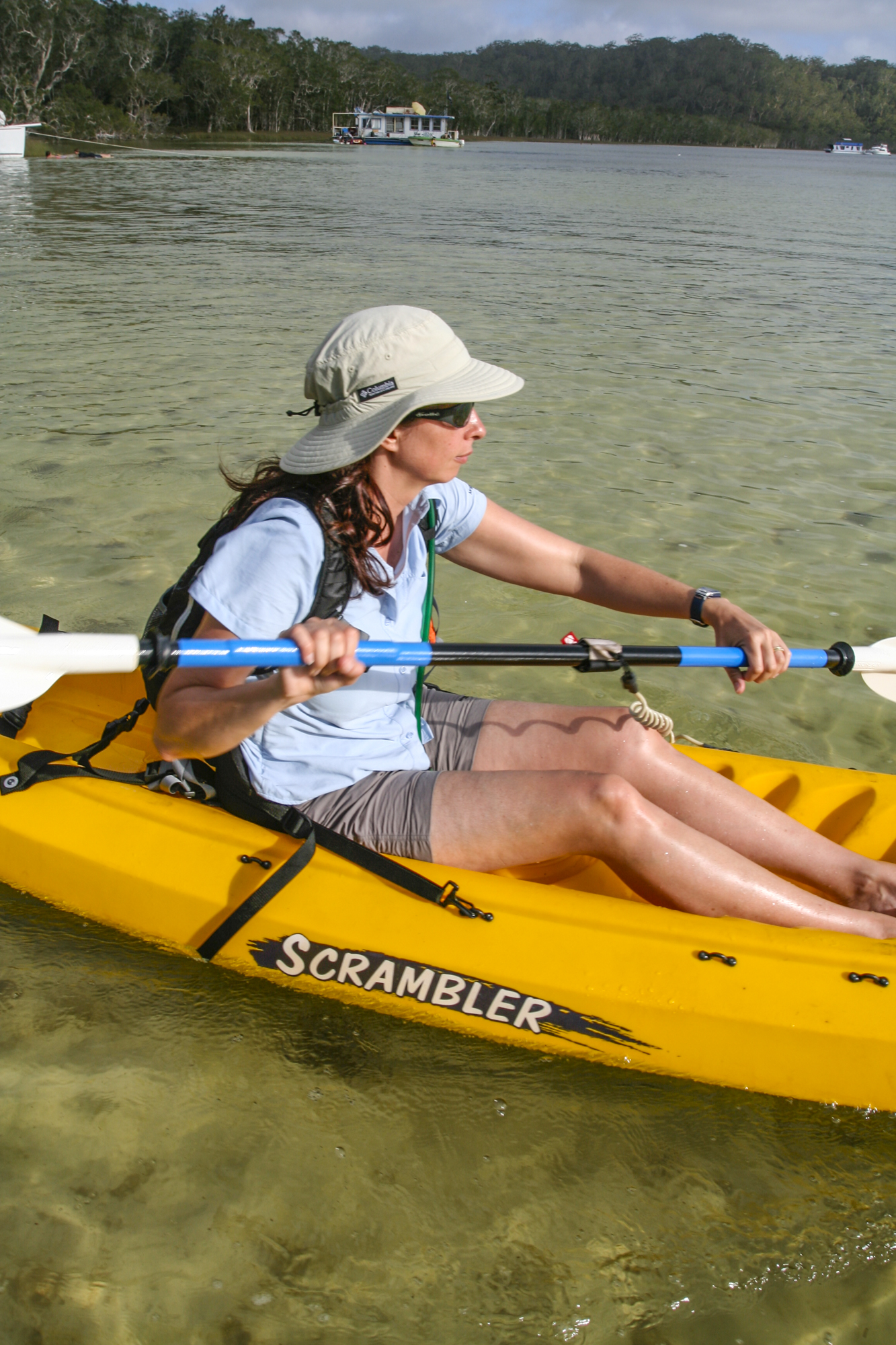 Decide what you want you might want to do with your kayak and this will help you decide what model will best suit your needs. Hiring some kayaks first might be a good option. If you are somewhere like Byron Bay, take a kayak tour to experience how they handle. Talking to the kayak guides about different models and your requirements will be useful.
If fishing is your main goal, then there are specific models best suited for catching a feed. There are even some that you pedal instead of paddle. The good things about plastic sit-on-top kayaks are that they are reasonably cheap, take a lot of punishment and can be used in many different locations for a range of activities. The downside is that they can be difficult to paddle in wind or against the tide. They are relatively slow and you wouldn't want to paddle them for more than a few kilometres at a time, especially if it's windy.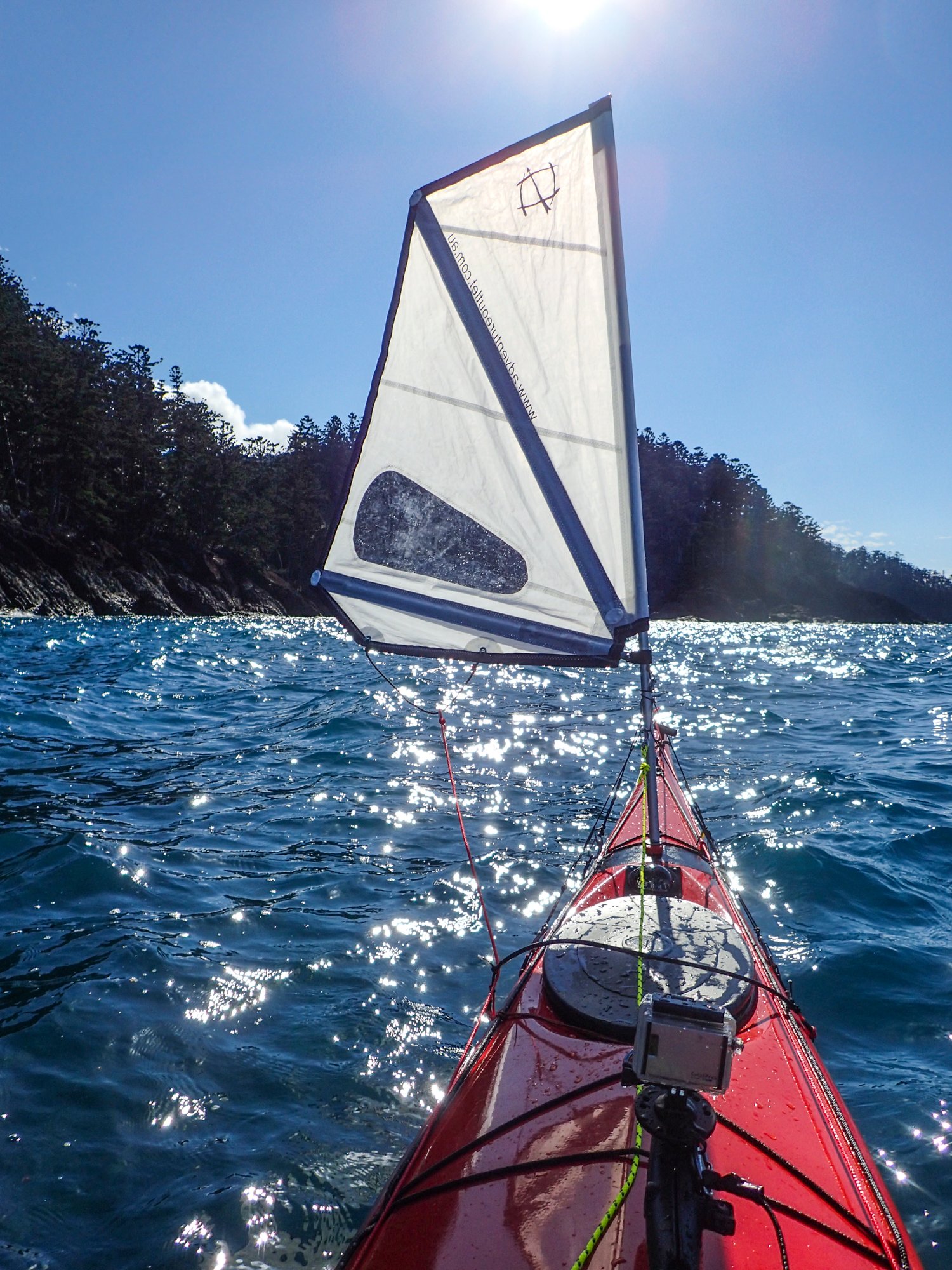 What do you need to go faster and further?
Thinner and longer will take you further faster. The problem is that the thinner the kayak the less stable it becomes. If you have ever tried to get on a racing surf ski in the water, you have probably fallen straight off again. The good news though, is that sea kayaks can be very stable as you sit in them, which lowers the centre of gravity.
The shape of the hull of a sea kayak is very important as a few subtle design changes can affect the stability greatly. Generally, shops that sell sea kayaks will let you try them out first as it's crucial to get the correct fit. What may suit you, will probably not suit your partner. The size of the cockpit is also very important as you need to be able to get into it comfortably, and out of it too.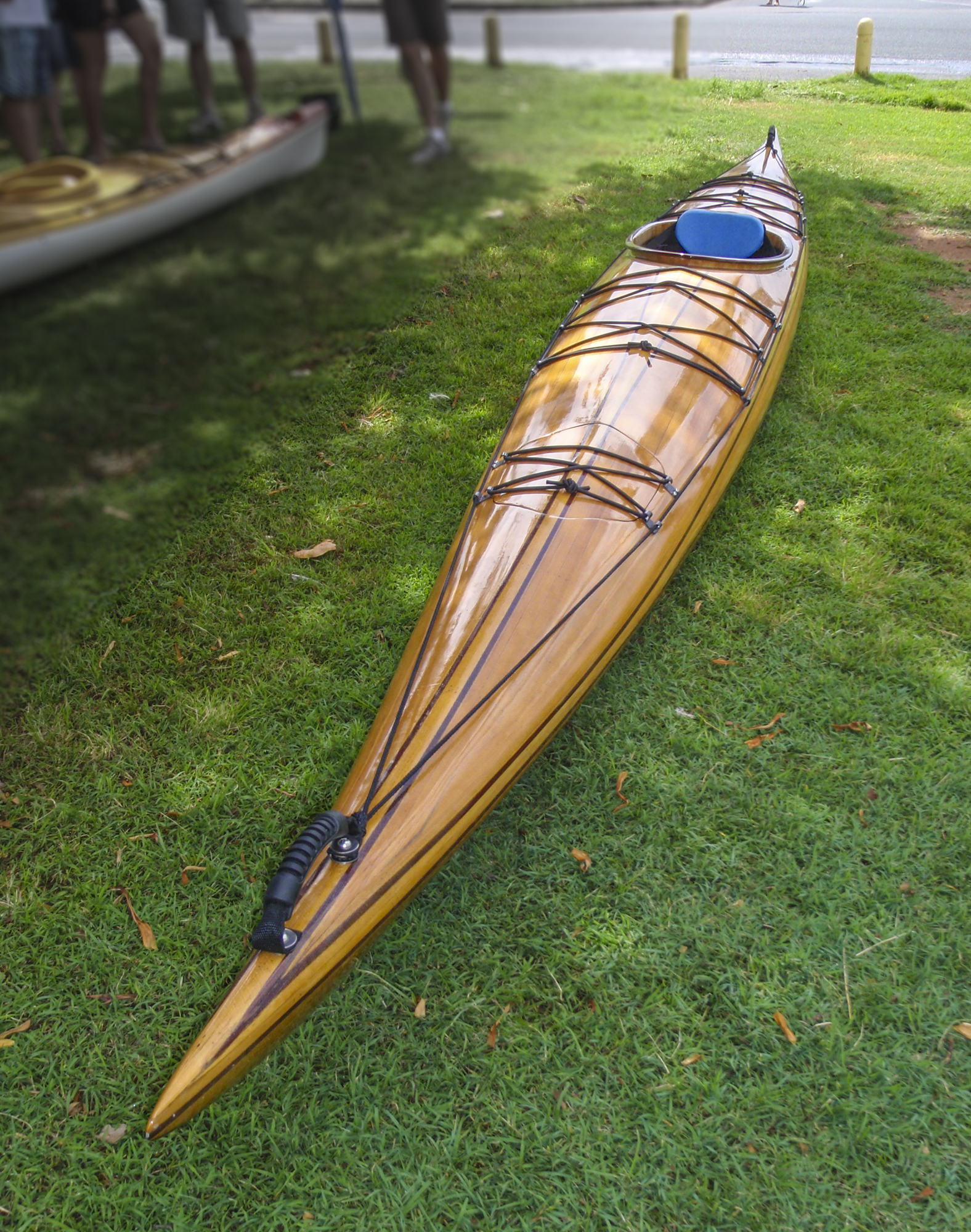 Most sea kayaks are about 5.5m long, which is generally about twice the length of a standard sit-on-top. As the length increases, so does the weight. Sea kayaks are generally made of fibreglass to keep the weight down. Fibreglass will be faster through the water than the equivalently-sized plastic vessel but is more likely to suffer damaged by rocks.
A sea kayak will allow you to travel 20-30km in a day which then extends where you can explore. The Whitsunday Islands are a great place to explore with a sea kayak. Sea kayaks will allow you to load them up for multi-day trips so you can camp on deserted islands. If you have ever been to Whitehaven Beach on a tourist boat, it is even better when they disappear and you have the beach to yourselves.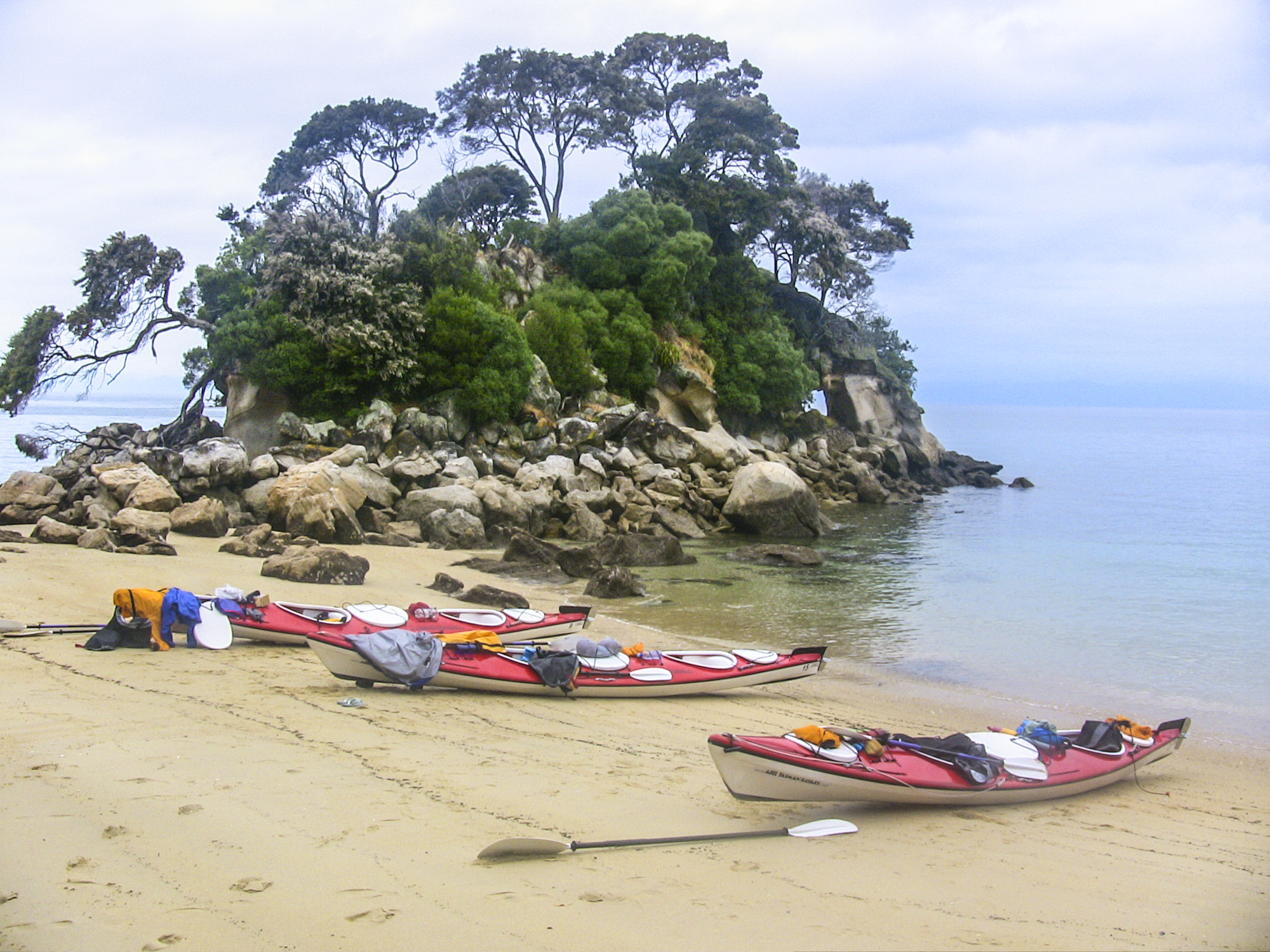 Suit yourself
Whatever you want to do or where ever you want to go, there will be a kayak to suit you. Most people will be more than happy with a sit-on-top and some people will want more. Suit yourself and enjoy the world from a different vantage point.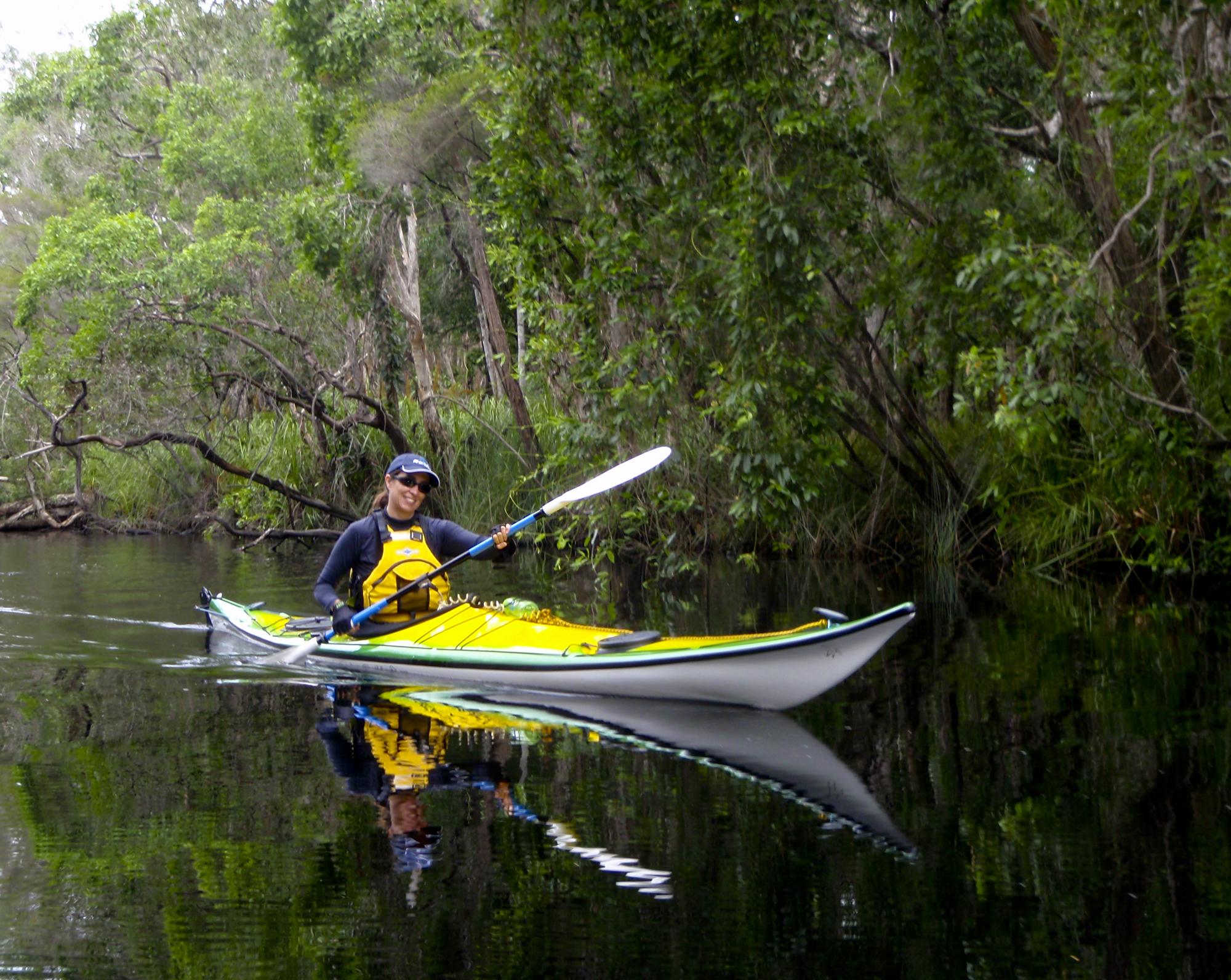 10 Best Spots
Whitsundays, Qld
No need to paddle everywhere – there is a ferry that will carry you and your kayaks out to Whitehaven Beach and collect you from a different spot.
Noosa River, QLD
Paddle or drive to Harry's Hut then paddle as far as you like up the Noosa River for a tranquil day or multi-day trip.
Moreton Bay, QLD
Start with Coochiemudlo on a sit-on top from Victoria Pt or paddle across to Peel Island in a sea kayak.
Byron Bay, NSW
Take a tour to paddle with dolphins and with the chance of seeing whales in winter.
Seal rocks, NSW
There are options here for ocean paddling or the quieter freshwater lake nearby.
Wilsons Promontory, VIC
Cold, clear water and plenty to see including dolphins, seals and sea eagles.
Coorong, SA
Paddle across a series of saltwater lagoons experiencing a variety of wildlife including seabirds and seals.
Freycinet Peninsula, TAS
Plenty of places to paddle and the chance to see penguins up close.
Ningaloo Reef, WA
Explore the stunning coral close to the shore at World Heritage-listed Cape Range National Park.
Katherine Gorge, NT
You can travel as far as the ninth gorge in a canoe or kayak while getting away from the crowds. Just be prepared to carry/drag your kayak through a series of portages. A plastic one will be best here.
Words and images Gary Tischer.