Caravanning in winter won't be everyone's cup of tea or vat of gluhwein, but since the great lockdown of 2020, we're all champing at the bit to get out there
Depending on what state you're confined within, caravanning in winter will mean different things. Whereas winter might be the season of box-set bingeing at home, this year a new season has been introduced: I don't care how cold it is, I wanna be outdoors. With insulated vans, heaters, the right clothing, sex and alcohol, there's no cold snap that can't be overcome. Allegedly, moderation is the key; well, you set your limits, we've just got the tips.
Let's kick off with ensuring we take our favourite drop. Beer, wine and spirits have been our companion since early man forgot to take the wheelies out of the cave on bin night. Maybe stock up local to your destination and spread a little wealth. Add in chocolate and all the good food just in case you do get holed up in the weather for a day or two. Just remember, that trying to warm-up a van needs a clear head, so let's look at the heating options with some sobriety now, rather than at 2am with a skinful armed with a chainsaw.
Insulation
As well as the inbuilt insulation your van (hopefully) has in the roof and walls, you'd be surprised how much cold rises through a non-insulated floor. Preventing that source of cold ingress goes a long way to keeping the insides of your van warmer. As virtually all RV vehicles, from camper-trailers to motorhomes, have hard floor surfaces. Consider adding removable carpet or a rug, which can help with that floor insulation. Carpet tiles cut to fit make for an easy DIY job. You could add Velcro or press-studs to the underside to stop any coverings you choose from sliding about. As in your house, windows are an avenue for heat loss. Look at using curtains, blinds or dedicated thermal window coverings once the sun goes down to prevent this. Don't forget to check door seals for cold ingress points.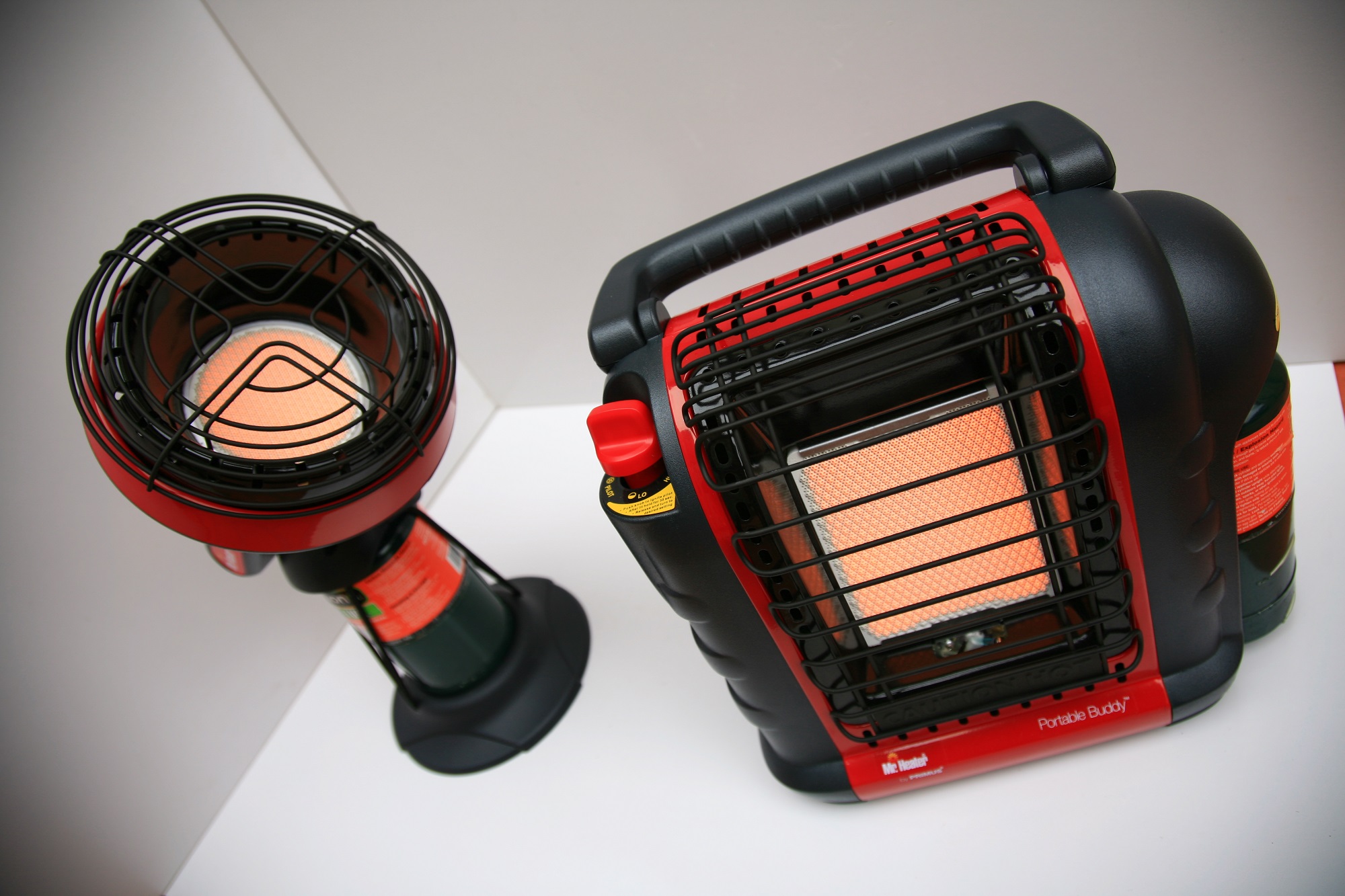 Heating
Cheap hardware-store-sourced blow or ceramic heaters may be a good option but, of course, you need 240-volt mains power to run them. Alternatively, you might have ticked the option box on a dedicated caravan diesel or LPG heating system, which are designed for camping away from mains power. You may choose to install one yourself.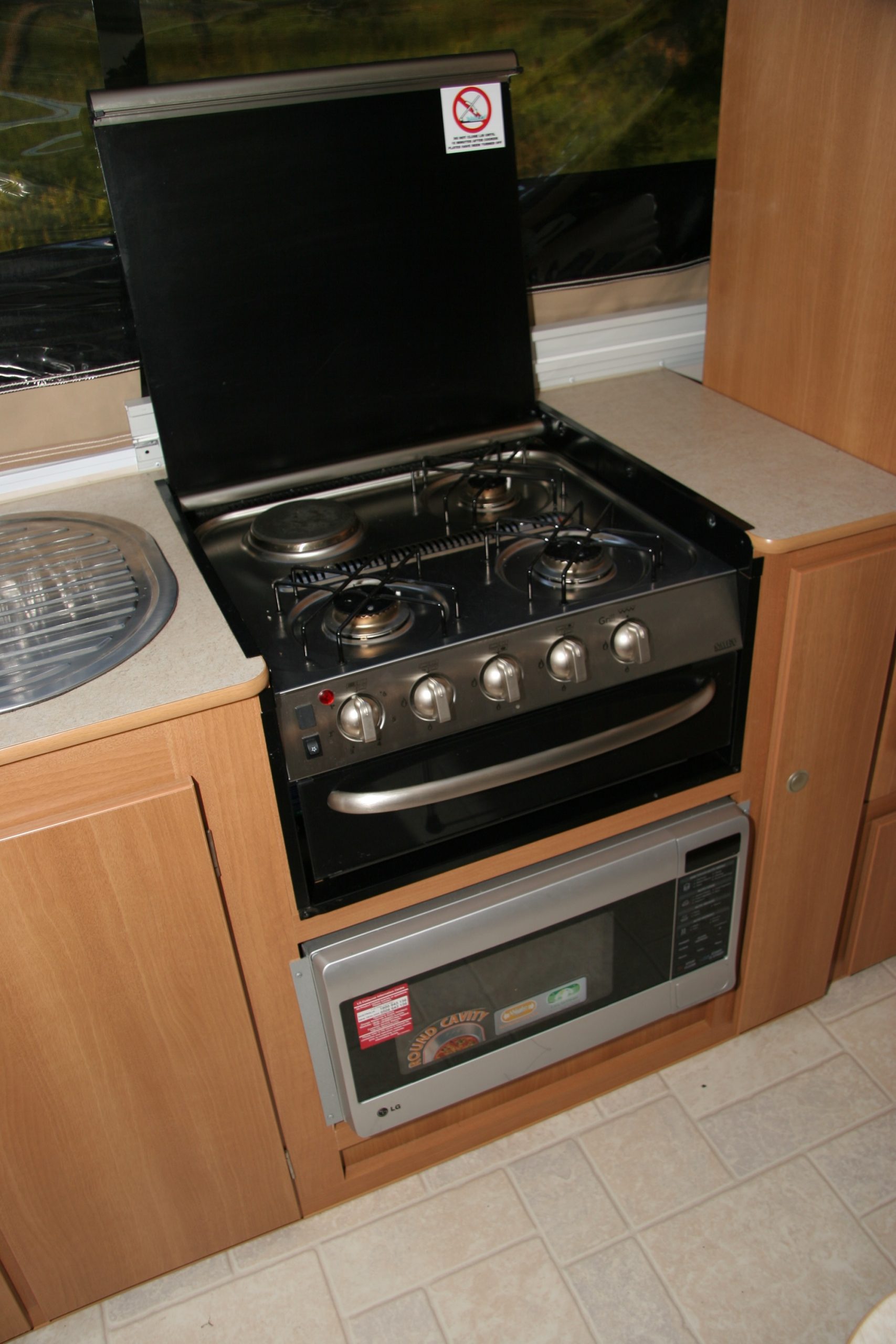 Now, remember heat rises, so keep those roof vents closed, unless you're cooking. Preparing a hearty meal is a surefire way to heat inside your van. Now we can't stress this strongly enough; your internal kitchen is not designed as a heating appliance. Making your morning brew indoors, boiling a kettle, will lift a few degrees, but it'll possibly lift a lot more if you leave the flames to warm the air. Like the roof and your next insurance premium. And overnight? Hell, no. Simply put, that could kill you. Make sure you fit a carbon monoxide alarm (to the letter of the instructions) and never block vents for your fridge, or the kitchen cookers. They require plenty of ventilation.
Accessories
Don't forget about the old-school hot water bottle either, they work a treat to pre-warm the bed. Same goes for electric blankets and 12-volt options are available as well as 240V versions. Toss an extra blanket on the bed, or invest in a four-season doona that fastens two quilts together – IKEA has a beauty. What you're looking for is maximising body heat under the covers. Depending on your van, a thermal blanket under the mattress may help.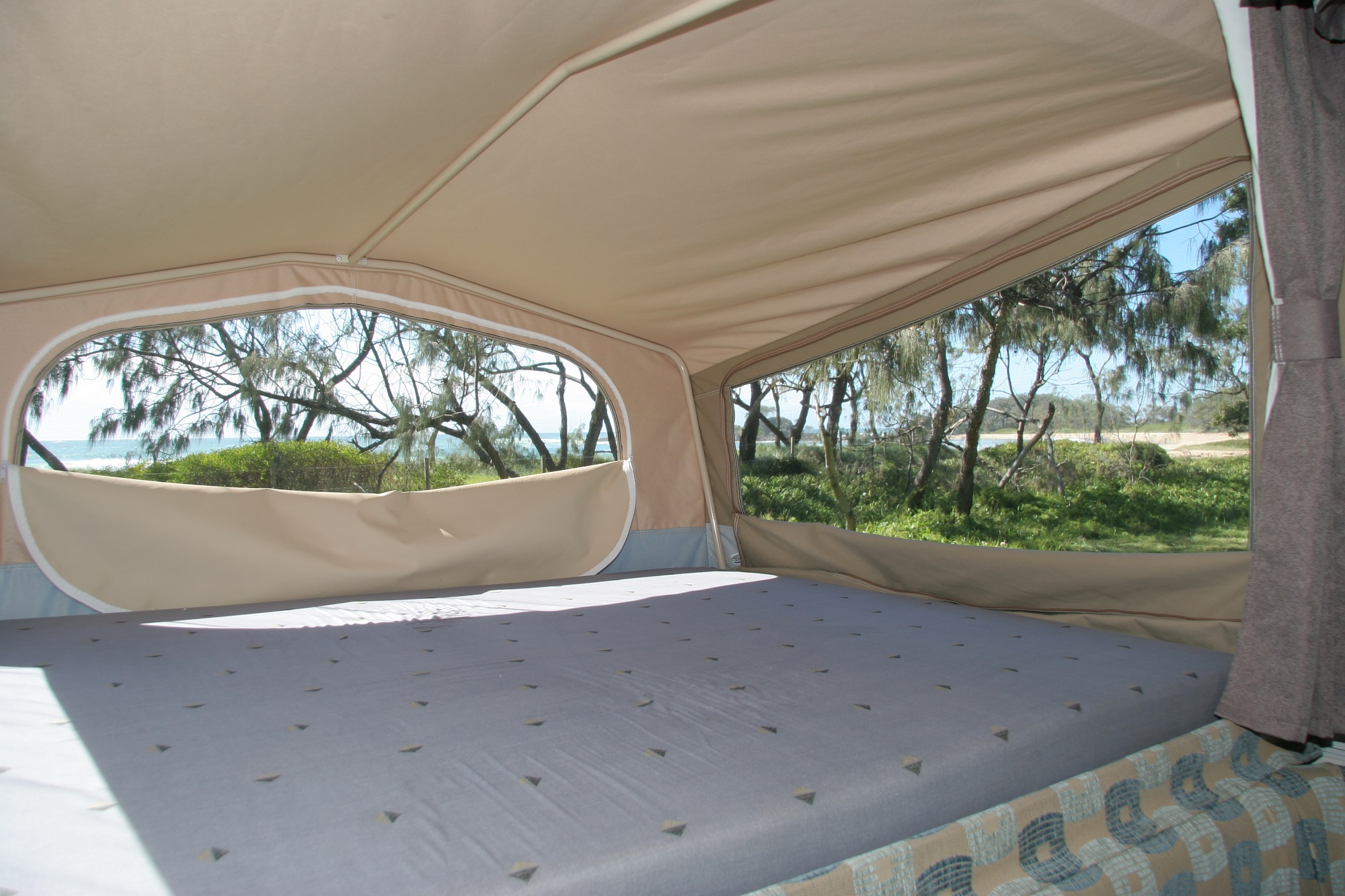 Pop-top vans, camper-trailers or expandas with canvas sections are harder to retain the heat within, so utilising a second cover can help keep out the cold. With pop-top vans, dropping the roof to reduce the volume of air to be warmed because you've technically removed the less-insulative material section.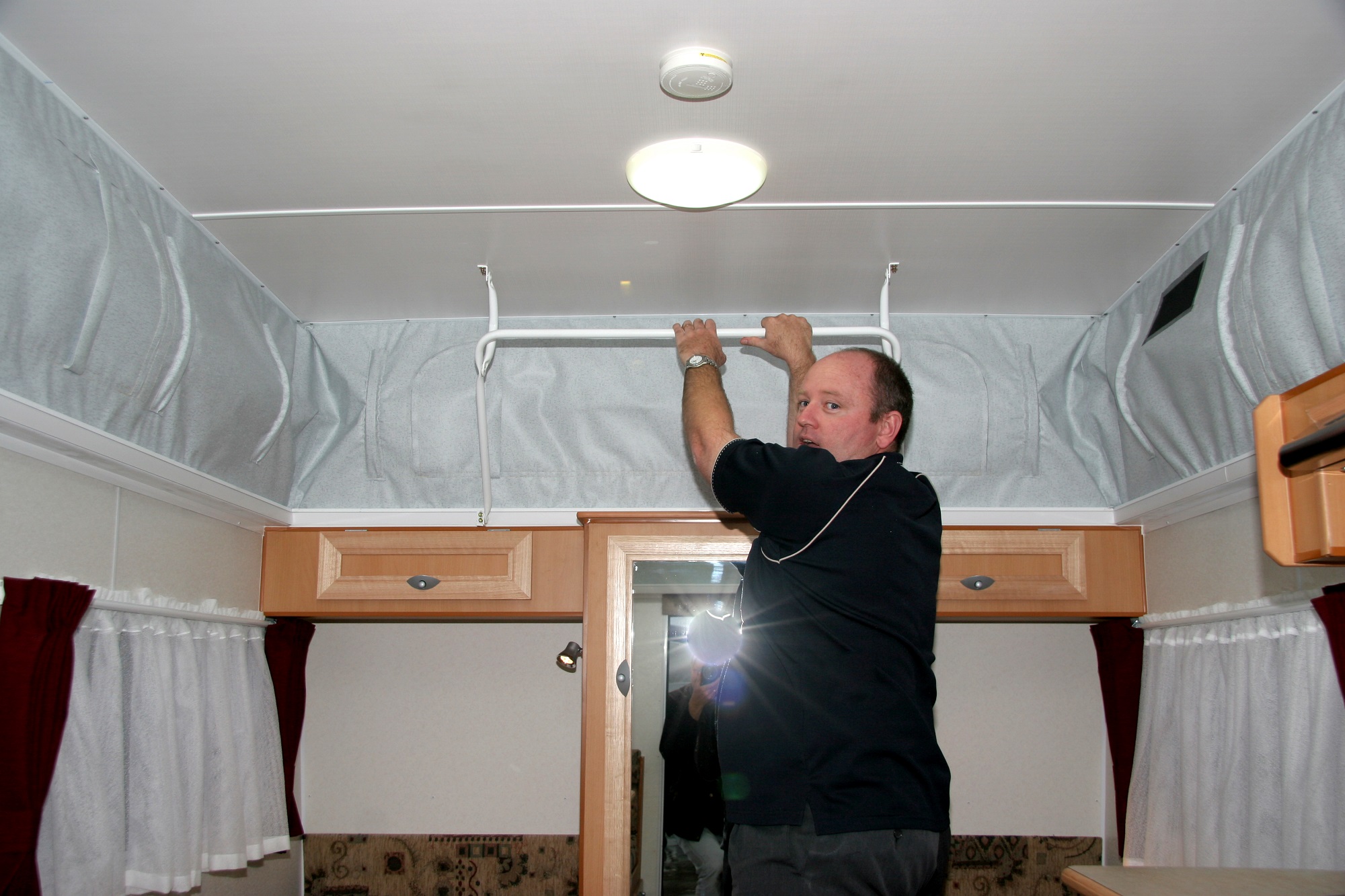 Clothing
Now, stating the bleeding obvious, you will need to rug-up when it's cold, but there is a right and wrong way to do it; layering is key. A number of thinner layers of clothes (instead of one huge jacket) helps regulate your body temperature and allows you to easily change clothes as you move in and outside. A hat makes a big difference to overall body warmth, as do gloves and decent socks.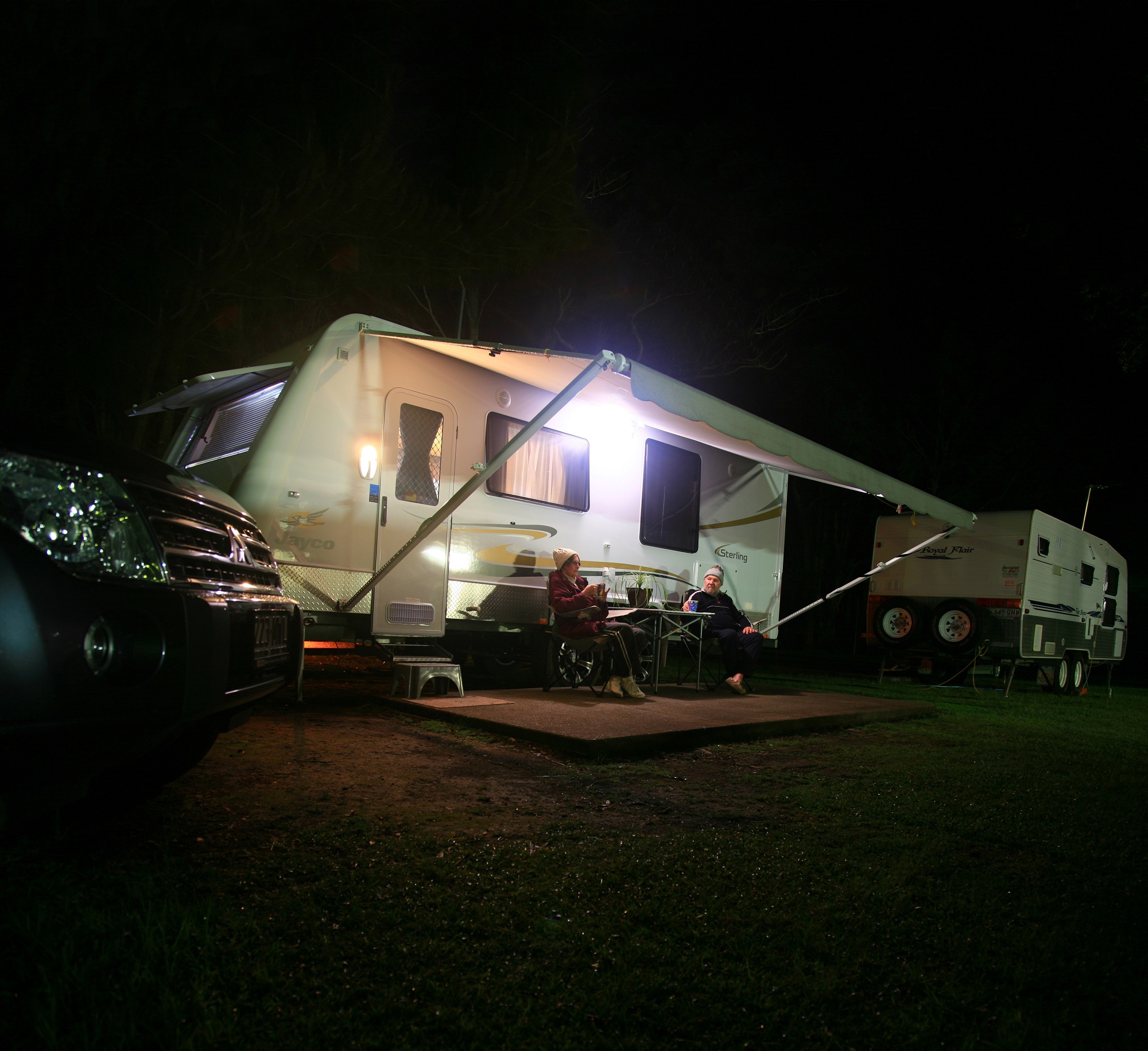 There's plenty to think about above and with a little preparation, and a wise spend, caravanning in winter should be thoroughly enjoyable. And if all else fails, we can leave you to your own devices and imagination about how to share your body heat.
Oh, and some vehicles lend a hand too.
Words and images Mark Allen, Tim Scott.